This year's Virus Bulletin conference in Vancouver was a big success as it included some very interesting talks, specially on Stuxnet and social media security issues. There were also some presentations about ongoing efforts in the IEEE regarding telemetry on malware and a taggant system for runtime packers. Overall some great talks by very knowleadgeable folks.
I also gave a presentation on the ButterFly and Mariposa botnet shutdown with details of the arrests made earlier this year. Both Kaspersky and Avira mentioned the talk in their respective blogs here and here.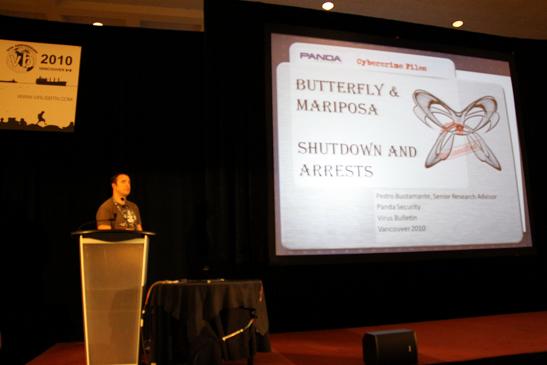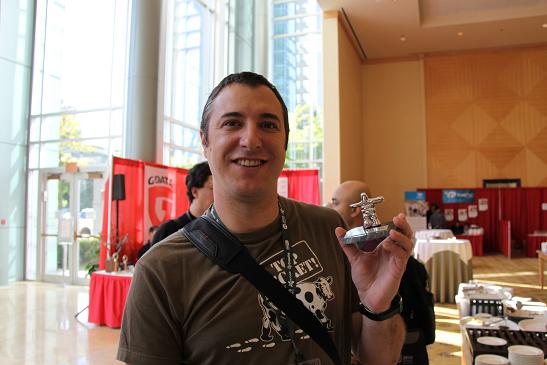 Tony Lee and Jimmy Kuo from Microsoft giving a presentation on telemetry sharing and an interesting idea of using telemetry to prioritize certain signatures over others, something we have been doing with Panda Cloud Antivirus for almost 2 years now 😉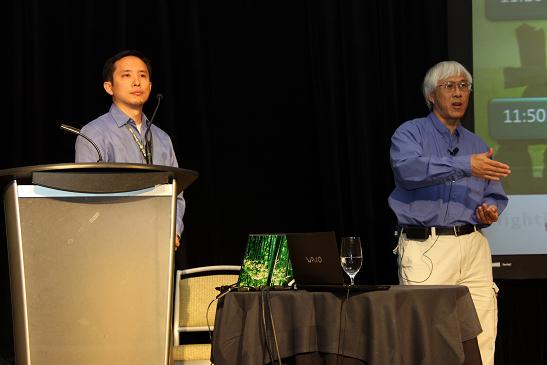 During the conference Andreas Marx from AV-Test.org officially handed us the "Certified" plaque for Panda Internet Security, which achieved the top ranking in the Full Product Test of Q2 2010.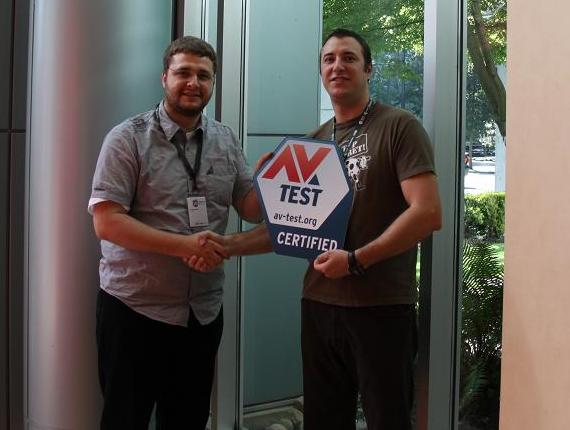 VB is a great chance for people from competing AV companies to get together and talk shop. If you're lucky you might even catch the rare sight of competing testing labs talking together. Here we can see "the Andreases" from both AV-Test.org and AV-Comparatives.org: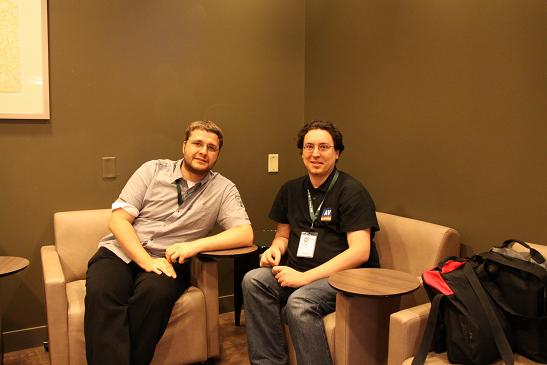 Jeff Williams (Microsoft), myself and Mark Kennedy (Symantec) during the gala dinner: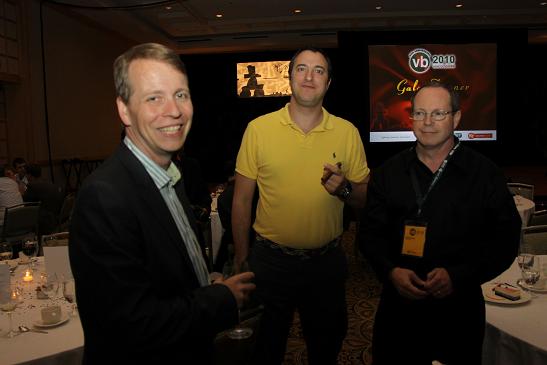 Phillip (Avira), Jong (Webroot), Andreas (AV-Test.org) and Tjark (Avira) hanging out: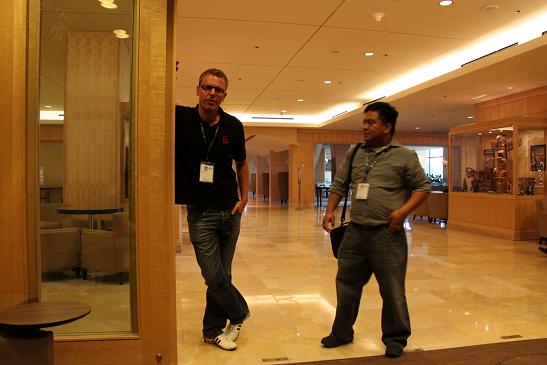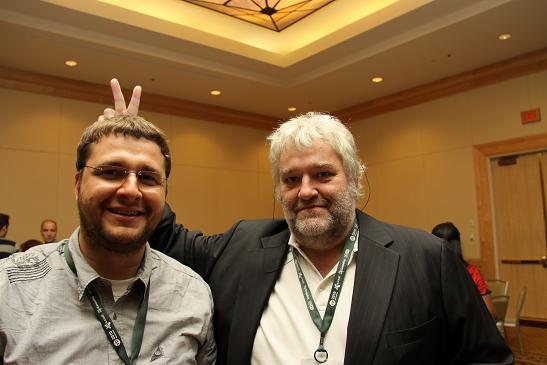 Andy from ICSALabs always behind a camara: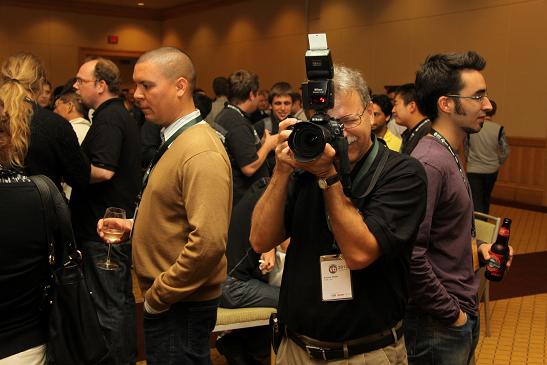 The Ikarus and G-Data crews. Great guys!: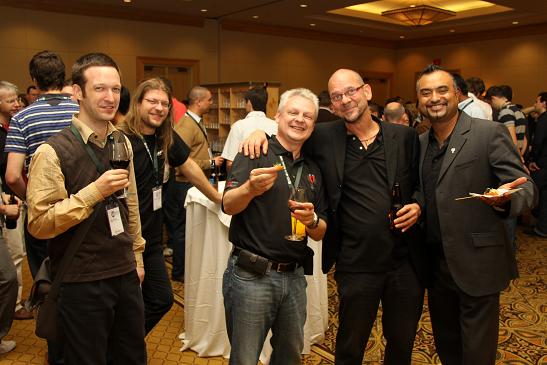 Finally as is now a yearly tradition, G-Data held they table soccer tournament. Unfortunately Luis and I were only able to get 4th rank after Sophos brought in the guns from their local Vancouver office. But next year's VB 2011 in Barcelona will be payback!!
Spain (Panda) kicking some UK (Sophos) butt during the initial rounds: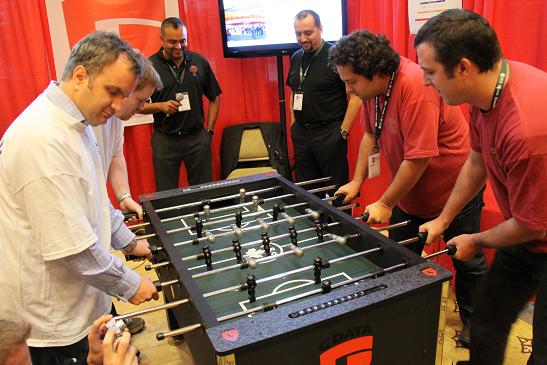 USA (Microsoft) losing to Germany (G-Data) in the final: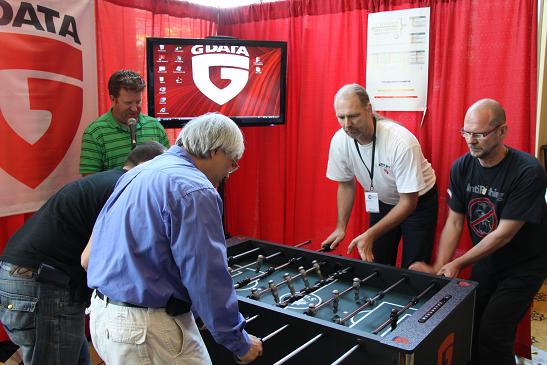 All pictures above were taken by Andreas Marx from AV-Test.org. I'm sure VB will soon be uploading more photos to their VB2010 conference webpage here, so be sure to keep an eye on that.