Panda Protection Service offers full multidevice protection (Windows and Android). Plus, you will be able to instal the IOS location service. We show you how.
IMPORTANT! We advise you to follow the instructions from the target device (Android or IOS device or Windows computer), as this will simplify the installation process.
Instructions to download the protection
Access your Panda Account.
Enter your email address and password and click Login.



If you have forgotten your password to access your Panda Account, click Forgot your password?
If you still haven´t created your Panda Account, select Create new account, follow the wizard through.



Once logged in, choose the operating system you want to protect (WIndows, Android or iOS).




Protection for Windows
Once you click the Windows icon, the executable file of Panda Protection Service will be downloaded. Once downloaded, double-click the file and follow the wizard through.
Protection for Android
Once you click the cloud download icon in the Android section, you will be directed to Google Play. Select Panda Mobile Security and click Install.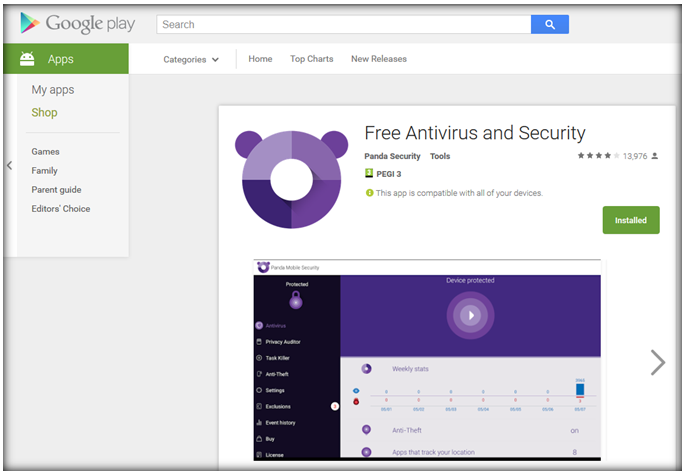 IOS Location service
Click the IOS icon.
You will be taken to the Apple Store. Select View in iTunes to access the installation of this application.