Panda Protection Service include and anti-theft protection for portable Windows computers (laptops, tablets, etc.) that allow the computer to be located in case of theft.

This option is accessible from the panel called Anti-theft available from the main interface.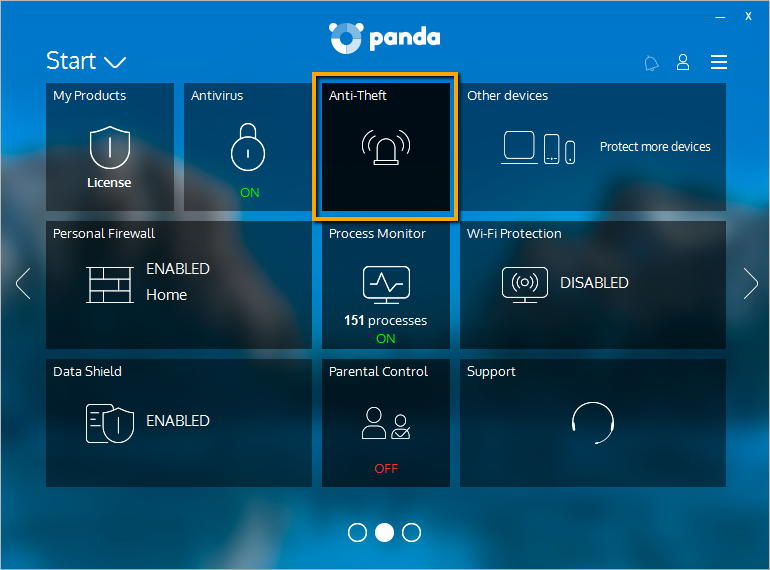 When clicking the Locate my devices option, you will be accessing the Anti-Theft section in your Panda Account.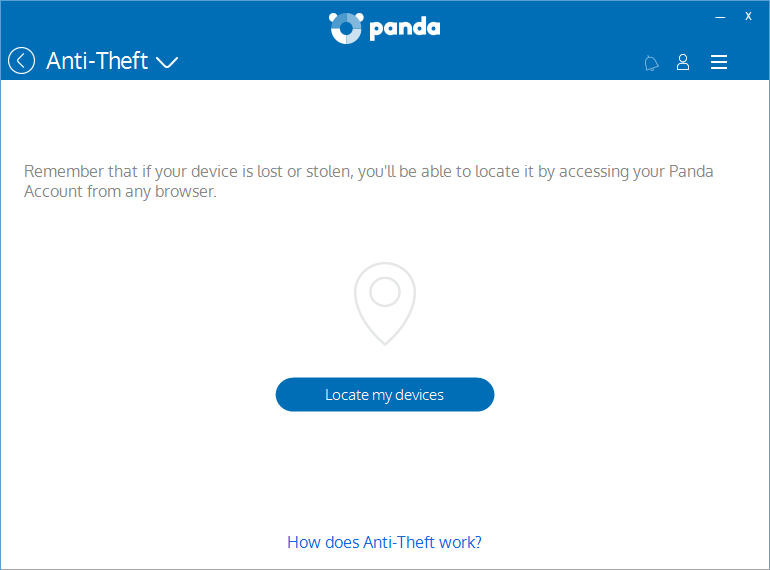 After logging in using your Panda Account credentials, you will be able to locate your devices.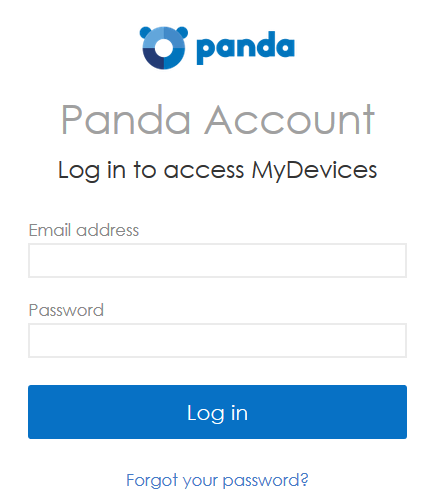 Depending on the operating system, the following options will be available:
Windows: Remote location.
Android: Location, lock and wipe.


For those non-portable Windows computers, this option remains disabled.