Panda Cloud Antivirus includes the features below to allow you to see at a glance the processes that are running or have been run on your computer as well as the URLs accessed by each process:
Process monitor
Monitor the URLs accessed by each process
Enable or disable these process monitor options from the Start menu, Settings, Process monitor by moving the switch to ON or OFF.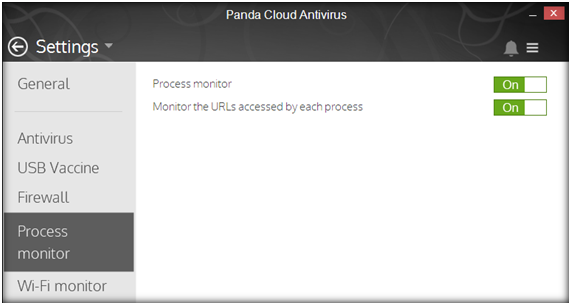 Process monitor
The Process monitor will give you all the relevant information about running processes. You can access the Process monitor from the main window of the program or, you can access the process monitor by clicking the Start menu, Process monitor.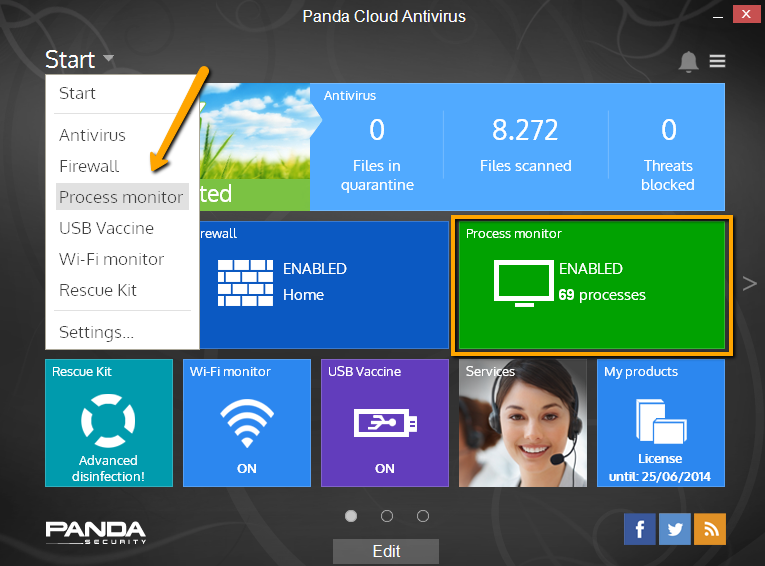 This feature classifies all processes as safe or unsafe. If it detects a harmful or malicious process, it will block it and prevent it from accessing the Internet and from being run.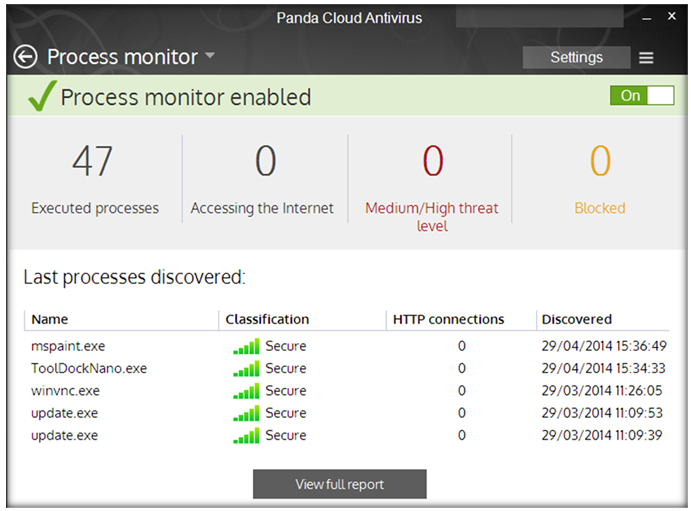 Monitor URLs accessed by each process
This option allows you to monitor the URLs accessed by each of the monitored processes. To view them, follow the steps below:
Access the Process monitor option from the panel at the main window, for example.
Select View Full Report.


Double-click on one of the processes you want to see.


There you will find the URL information related to that specific process.