Panda Protection Service includes a Wi-Fi Monitor that allow users to see the computers connected to their Wi-Fi network, helping users to detect intruders in thir WiFi network, audit the security of the network, etc.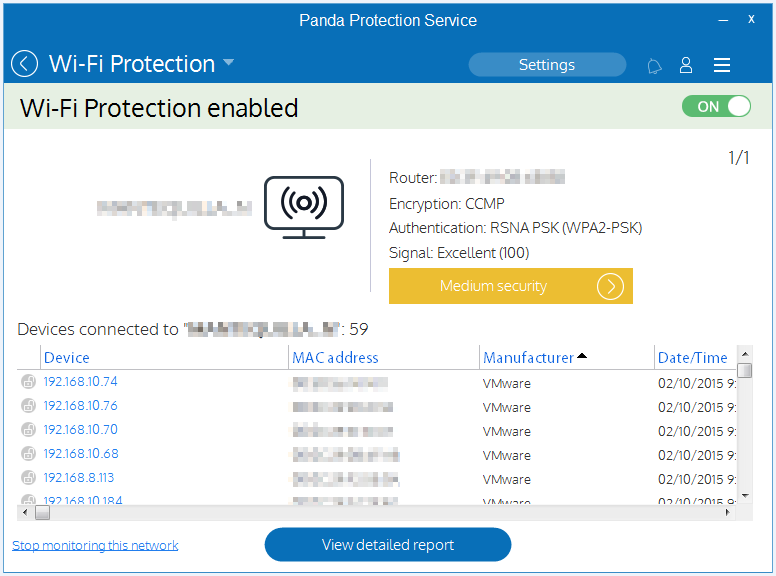 The WiFi protection is available from the widget WiFi protection available from the main interface and it offers the following options:
WiFi auditing. Audits the Wi-Fi network searching for vulnerabilities, and provides recommendations to improve network security. This analysis checks the following aspects:





Network authentication and encryption.
Computer-to-computer connections (ad hoc network).
Connection mode.
Network name in order to avoid common names.
Signal strength.
Channel saturation.

Connection history. Find out which computers have connected to your network in the past, even though they may not be currently connected to your home network. This, again, helps identify possible intruders.


Ability to identify computers with an alias.
Ability to block unknown computers from accessing your computer.