Sometimes, you may want to exclude from the Panda scan certain files or applications detected as malware. If you decide to do so, under your responsibility, please beware that there is always a risk involved.

Instructions to create an exclusion

Open your antivirus program, click on the icon

, select the Settings menu, Antivirus, and go to the Exclusions section:

From the Files and folders option:
Click Add.
Browse to the file or folder that you want to exclude, and select the checkbox to the left.
Click OK.
If you want to eliminate any of the exclusions you have added, select it and click
Delete
.
You can also configure the extensions to exclude from scanning (for example, .xls, .doc, .ppt, etc.). Files with those extensions will not be scanned.
From the
Extensions
option:
Click Add.
Enter a file extension in the text filed. If you enter multiple extensions, separate them with " / ".
Click Add.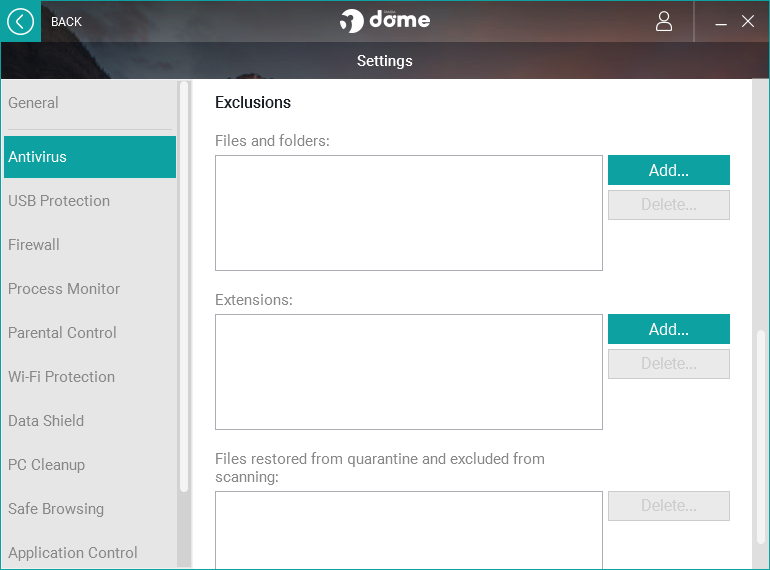 We remind you that if you wish to confirm Panda malware detections, you can always send the files detected as malware to our Panda laboratory via the
Support webform
.