Virus Encyclopedia
Welcome to the Virus Encyclopedia of Panda Security.
TapSnake.A

 
Threat LevelDamageDistribution
Is my computer infected by TapSnake.A?
Check if the application TapSnake is installed in your phone, as can be seen in the following image: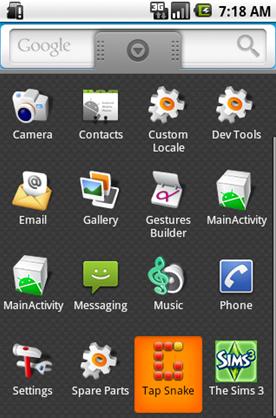 How to remove TapSnake.A? 
This application can be deleted by accessing the configuration panel and selecting Tap Snake in the menu of the application management.
Once in the information panel, choose the Uninstall option: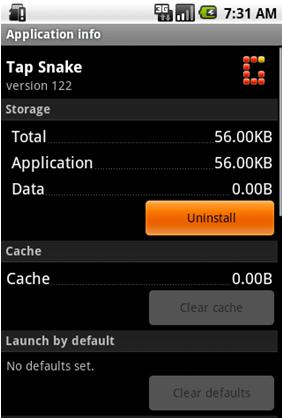 How can I protect my computer from TapSnake.A? 
In order to keep your computer protected, bear the following tips in mind:
Before installing any application in the phone, check the access permissions of this application. If it requires access to unnecessary services, do not trust and do not install such application.
In the case of TapSnake.A, it indicates that access to the GPS and to the system tools are needed, as can be seen in the image below:


Additionally, you can get information about the wide range of products we offer visiting our product section.