Panda Security, The Cloud Security Company, today announced the launch of Panda Advanced Protection Service (PAPS), a new managed service for monitoring applications which uses a disruptive approach as opposed to the traditional system of detecting malware based on blacklists.
Designed for key accounts, Panda Advanced Protection Service proposes a new technological approach where every program that is run is automatically classified with maximum confidence. The solution identifies vulnerable applications, detects and blocks exploits against trusted applications, controls data access and provides complete traceability of all actions carried out on the system. PAPS neutralizes all malware that may have evaded detection by other security solutions as it classifies 100 percent of all executable files that attempt to run on protected endpoints. As malware creation grows unabated, endpoint security continues to be a problem for companies and a business opportunity for cyber-criminals.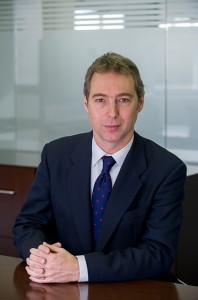 PAPS classifies everything that attempts to run
Current endpoint security solutions are focused on integrating a growing number of detection technologies which, despite being increasingly sophisticated, are bypassed by malware writers in increasingly shorter times.
"In this context, Panda Security proposes a disruptive approach in which everything that attempts to run is classified with maximum confidence. This is a revolutionary step forward from a security model almost entirely based on detection techniques aimed at identifying malicious or suspicious items, to an approach aimed at classifying and securing everything that is run, even if no alert is triggered by the detection algorithms. With Panda Advanced Protection Service (PAPS), Panda Security presents a service that virtually eliminates the likelihood of malware going undetected. It classifies everything that attempts to run, continuously monitoring all actions performed by applications to prevent vulnerability exploits targeting trusted applications", explained Diego Navarrete, CEO at Panda Security.
"In short, Panda Advanced Protection Service provides continuous classification and monitoring of all application activity on endpoints, allowing for complete traceability. At present, we can confirm that no other security software vendor has a similar offering", explained Josu Franco, VP Corporate Development at Panda Security.
Adapted to Customer Needs
One important aspect that differentiates PAPS is that it is a service that adapts to the specific needs of each customer, profiling applications and behavior and identifying new attack patterns. "More than 20 years of experience in malware detection, together with the accumulated knowledge of our Collective Intelligence system, has enabled us to identify over 1,200 million application components and classify them as malware or goodware. This, along with the use of behavioral analysis, allows us to accurately predict the reliability of any applications running on endpoints", concluded Panda Security's Director of Corporate Development and Strategic Alliances.