Panda Advanced Protection Service (PAPS)represents a disruptive offer to the market from Panda Security, The Cloud Security Company, to combat malware in general and specifically APTs (Advanced Persistent Threats), and gets the backing of customers, partners and industry analysts.   Customers including Eulen and Mecalux, and partners such as Indra have placed their trust in this unique solution to guarantee the security of all applications run on endpoints within an environment of multinational operations.
Real-time blocking and warnings
Mecalux is a multinational company specialized in the design and manufacturing of automated warehouses and other storage solutions. In a highly geographically disperse operative environment, Mecalux realized that its infrastructure -comprising thousands of endpoints and servers around the world- needed effective yet flexible protection, as well as secure access to  services such as ERP (SAP), CRM, etc. By implementing PAPS, Mecalux can protect and supervise its extensive network thanks to the complete visibility of all applications run by users. This allows it to identify, classify and block potentially dangerous applications or those with potentially dangerous behavior.   "We are highly satisfied with the quality of the service provided by Panda Security over these months. Thanks to this innovative service for classifying applications, we can rest assured that we have real-time blocking and warnings that protect us against advanced cyber-threats such as meta-exploits, APTs in adware, PUPs, etc.," Jorge Box, IT Systems & Infrastructure Manager.   "Mecalux needed optimum, real-time, forensic information on targeted attacks that could compromise its corporate servers and endpoints, and PAPS was the answer it was waiting for," explains Josu Franco, VP Corporate Development at Panda Security.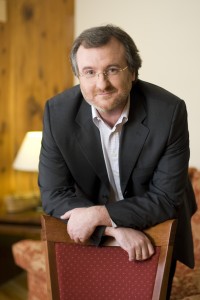 Forensic analysis services on-demand
Indra is the leading consulting and technology multinational in Spain and Latin America. It provides solutions and services for sectors including Transport and Traffic, Energy and Industry, Public Administration and Healthcare, Financial Services, Security and Defense, etc. As part of its offer to key accounts, Indra has recently set up a major cyber-security center (i-CSOC) which brings together all available knowledge on cyber-security throughout the company, with the goal of making it a leading point of reference in this field.   "Panda Advanced Protection Service is a managed security solution that allows us to guarantee complete protection of our customers' endpoints and servers, with granular monitoring and supervision of the behavior of each device. We can also offer forensic analysis services to customers on request," explains Alfonso Martín Palma, Senior Manager of Indra's Cybersecurity Unit (i-CSOC).   "Panda Advanced Protection Service enables us to provide guaranteed security against cyber-crime and targeted attacks, a key point which we were not convinced we would be able to achieve when we began to evaluate solutions," concludes Ascensio Chazarra, Cyber-security Manager at Indra.   "Our partners represent a vital part of the strategy of PAPS, given that they address the global cyber-security needs of corporate customers. As such, we believe that PAPS offers them an excellent chance to satisfy the needs of all customers worried about the threat posed by targeted attacks to their data and intellectual assets. PAPS is the definitive answer to this demand for advanced security services. We are more than satisfied that PAPS will be a cornerstone of Indra's cyber-security center (i-CSOC)," says Josu Franco, VP Corporate Development at Panda Security.
Advances security for a distributed infrastructure
The Eulen Group, a leading provider of business outsourcing services, required an advanced security solution for distributed infrastructure, with diverse software requirements across its numerous business units, a high degree of endpoint mobility, and an increasing level of cloud solutions implemented throughout the company. In such a context, Panda Advanced Protection Service has been highly valuable to Eulen, thanks to the monitoring, blocking and prevention of the most dangerous attacks.   "After the success of this project, and thanks to the quality of the services delivered, Eulen is now concentrating on the security of new operating systems such as Android, and as such is considering further collaboration with Panda Security," Alejandro Las Heras, Technology Director at Eulen Group.   "Thanks to Panda Advanced Protection Service, Eulen now has a service that closes the window of opportunity for malware. It classifies everything that tries to run, and what can't be classified is blocked. In short, it prevents malicious exploitation of anything run, and monitors data access," explains Josu Franco, VP Corporate Development at Panda Security.  
A unique, disruptive model
Panda Advanced Protection Service is positioned in the vanguard of new trends in cyber-security. As confirmed by the Gartner Group, in 2018, some 80% of endpoint protection platforms will include forensic analysis and user monitoring capabilities, against the 5% recorded in 2013⁽¹⁾.   Other Gartner sources predict that by 2017 over 50% of user devices will only allow the running of applications that have been previously classified in line with security and privacy criteria, in comparison with the current figure of 20%⁽²⁾. (1) Source: "Designing an Adaptive Security Architecture for Protection From Advanced Attacks." Published: February 12, 2014. Analysts: Neil MacDonald, Peter Firstbrook         (2) Source: Magic Quadrant for Endpoint Protection Platforms. Published: January 8, 2014. Analysts: Peter Firstbrook, John Girard, Neil MacDonald.