Panda Security, The Cloud Security Company, today announced the introduction of significant enhancements and new features to Panda Cloud Office Protection (PCOP), version 6.8. The company's cloud-based solution for corporate environments adds protection for Mac workstations and servers, and includes URL filtering and Web access control features for Windows servers as well.
Panda Cloud Office Protection leverages the proactive, real-time protection provided by Panda Security's cloud-based Collective Intelligence platform, ensuring maximum security against malware and exploits that take advantage of unknown and unpatched vulnerabilities, regardless of the source of infection. With this new version, Panda Cloud Office Protection becomes the only solution in the market to provide centralized, cloud-based control of Windows, Linux and Mac devices.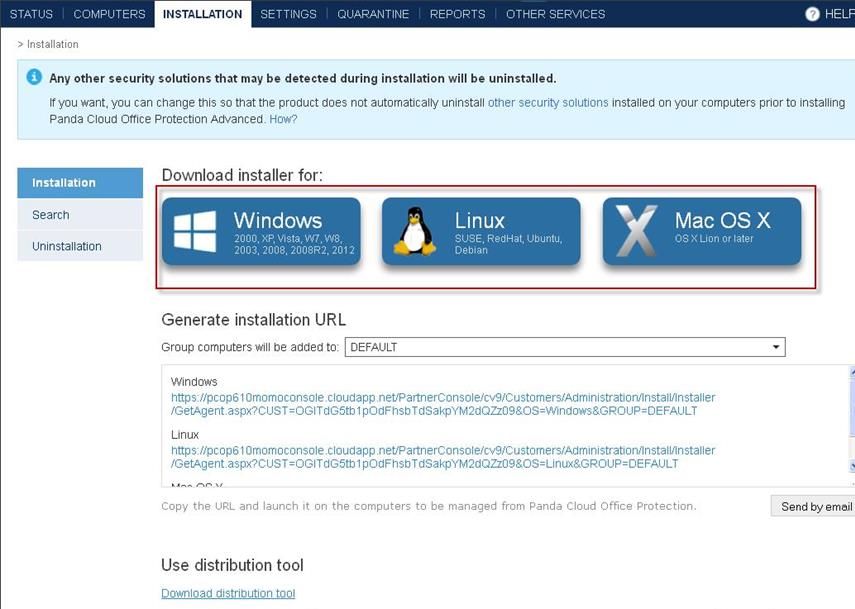 Main New Features
The latest version of PCOP incorporates significant improvements from previous versions. One of its main new features is the inclusion of permanent, real-time protection for Mac workstations and servers, on-demand scans and the ability to scan any type of file.
"Panda's extensive portfolio already included a solution to protect Mac computers exclusively: Panda Antivirus for Mac. However, with this new version, Panda Security takes a huge step forward with one single platform that supports three different types of systems -Windows, Linux and Mac-, in corporate environments," said Manuel Santamaría, Product Manager Director at Panda Security.
The protection for Mac is centrally managed from PCOP's Web-based console in exactly the same way as for Windows and Linux computers. The product incorporates a specific section for configuring this new protection. The solution supports the following Mac operating systems: Mac OS X 10.6 Snow Leopard, Mac OS X 10.7 Lion, Mac OS X 10.8 Mountain Lion and Mac OSX 10.9 Mavericks.
With PCOP, companies can have licenses for Windows/Linux systems and Mac systems in a single console. Additionally, Panda Security's channel partners who use Panda Cloud Partner Center will be able to access at all times information about customers with licenses of PCOP for OS X, regardless of whether they also have licenses for Windows or Linux computers.
Another new feature is the inclusion of URL filtering for servers in Panda Cloud Office Protection Advanced (v. 6.8). This feature responds to enterprises' need for implementing Web access control capabilities on workstations, laptops and servers as well. 
More information about Panda Cloud Office Protection here