New York City launched its first-of-its-kind mobile threats detection app – it is called NYC Secure.
The app is free, and it is currently available for both Android and iOS. It comes as a result of a cybersecurity initiative that was started earlier this year by New York City's mayor Bill de Blasio. The city-funded mobile application is meant to provide cybersecurity and privacy protections for the people of the most populous city in the US. Our research shows the app is not restricted only for residents of the Big Apple and is freely available on the Apple Store and Google Play.
The new app is a solution for the New Yorkers who are not able to afford high-quality cyber security tools and resources. The new smartphone-protection app is supposed to be able to identify and defend against mobile threats, stop you from connecting to malicious Wi-Fi networks, prevent you from installing malicious software on your smartphone, and send you notifications should you try to access malicious websites. The city says the app even works when the user is offline. The app helps the government increase the cybersecurity awareness among the residents of the Big Apple.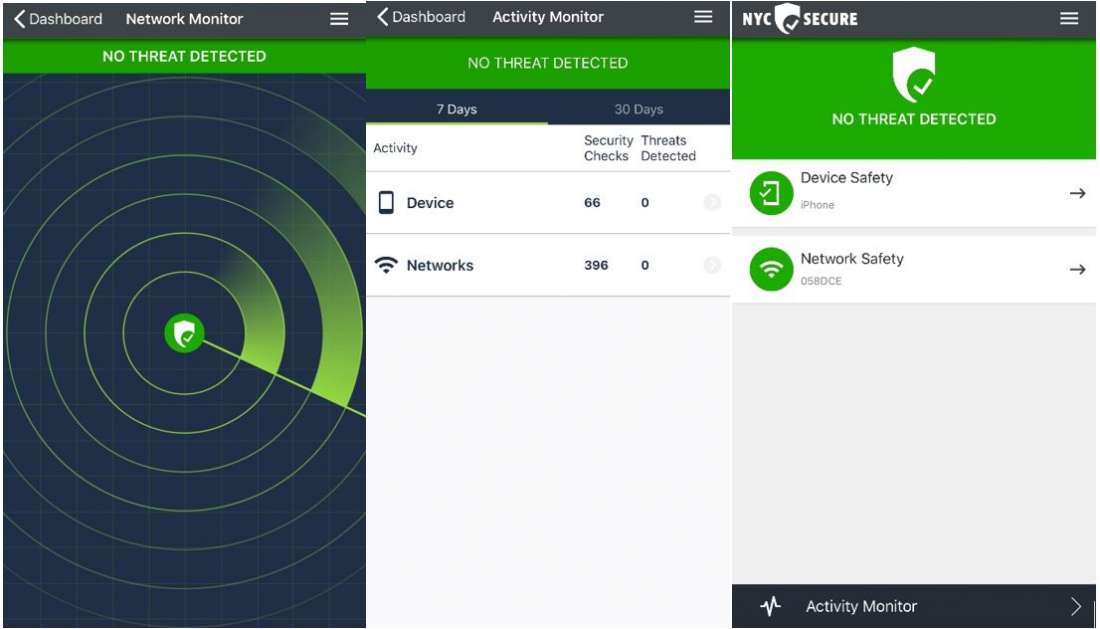 PRIVACY CONCERNS
NYC press office confirmed that the app does not collect or transmit any sensitive data and they believe people should be able to protect themselves without sacrificing their private information to do so. Developers are only able to see a randomly generated device ID, the OS, and the version of the app. However, the app is managed by NYC Cyber Command (NYC3) – Business Insider calls it one of the most important government agencies in America's biggest city.
The agency is currently leading the city's cyber defense efforts and is collaborating with more than 100 agencies that aim to prevent, detect, respond, and recover from cyber threats. Even though that the city claims the app does not collect information that can be used to trace your identity, it still gathers data about your device and the information might one day be shared with third parties.
Government surveillance tool or not, the new app is made by the city to protect New Yorkers from cyber threats. Even though the app lacks the sophisticated capabilities of modern antivirus apps and comes with a plain interface, it is a layer of security that every low-income resident of the Big Apple should have on their smartphone. And for the rest, there are other more effective ways to protect your connected devices.
Panda Mobile Security
Whether you live outside or inside the Big Apple, we remind you that with Panda Mobile Security you can protect all your mobile devices and locate them in case of loss or theft.
In addition, the integrated VPN network adds a further layer of security so that your privacy is not at risk.