Published by Ana Etxebarria
Continuing our series of articles on children and new technologies, today we give you some simple tips to make sure your children stay safe on the Internet.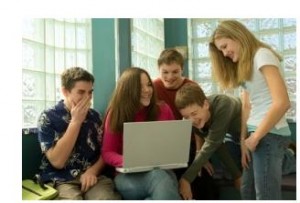 Last week I posted an article describing two different approaches to parenting in the digital age: controlling and permissive; and despite I am clearly in favor of the latter approach, I am also aware that you cannot lower your guard when dealing with Internet risks.
I still believe that interaction on the Internet is not very different from real-world interaction, and people who manage well in real life do at least equally well in the virtual world. In any event, I must admit the online world may pose additional risks due to the Internet's immunity and anonymity.
How can you help your children deal with that threat?
Just as you know about your children's friends, you better also know who your child contacts on the Internet.
Keep an eye on how much time your children spend online, including other points of Internet access too, like smartphones and gaming consoles.
Just as you teach your children never to talk to strangers or accept gifts from them, remind them never to physically meet anyone they've only become friends with online. If they decide to meet a cyber-friend in person, go with them.
Talk to kids about the types of information they post online and how it can impact their reputation and future. Kids can unknowingly give out personal details about their life that could be maliciously used… And embarrassing and inappropriate photos and comments can stay with you forever.
Teach them to be cautious with giving too much personal information, such as their location, their parents' working hours, hobbies, etc. The less potential 'unfriends', the better.
As Facebook makes frequent changes to its privacty policy, it is a good idea to sit with your kids and check out their online profiles with them. Pay special attention to their privacy settings and which messages, photos and personal details are accesible to whom.
Are you comfortable monitoring your child's online world? What are your family's technology ground rules?