These days, every organization is a potential victim of a cyberattack. This year we've seen a wide range of organizations fall into the trap of cybercrime, from oil companies and banks, to public administrations such as city halls or critical infrastructure. All of them are susceptible to becoming targets of serious cyberincidents. These IT security intrusions often include ransomware, APTs or data breaches. In the UK, these cyberattacks have reached such intensity that, in the first half of the year, British administrations received 800 cyberthreats an hour.
Georgia: a country in the firing line
It isn't just organizations that can fall victim to serious cyberincidents; states are also vulnerable. At the end of October, thousands of websites in Georgia were hit by an apparently coordinated cyberattack. A total of over 15,000 websites in the country were replaced with an image of the former national president, Mikheil Saakashvili, accompanied with the text "I'll be back". The websites were then taken offline.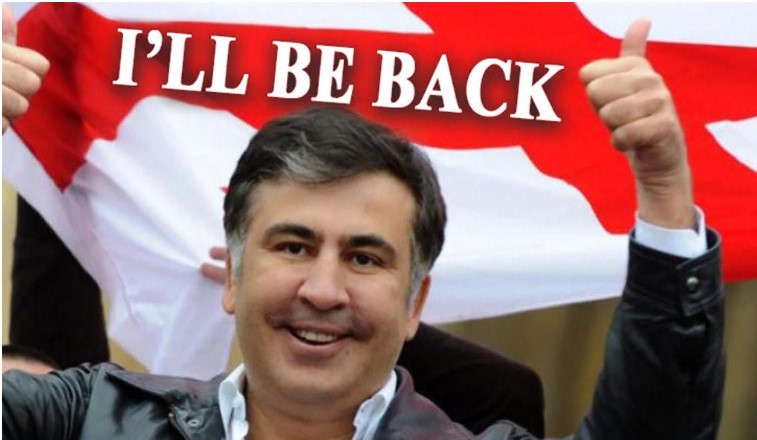 Among the affected websites were the president's official website, government agencies, banks, courts and TV stations. In fact, at least two TV stations had to interrupt their broadcasts after the attacks.
Pro-Service, a local web hosting provider, took blame for the attack. The company admitted that a hacker had managed to breach its network and take down customer websites, causing the outage. The attack—which, according to local media is the largest in the country's history—started in the morning on October 28. By 8pm, employees had managed to reconnect over half of the websites, which had been down for hours.
The techniques used to compromise Pro-Service's network are still unknown, and there is as yet no indication of who is behind this attack on Georgia.
A history of cyberattacks
This is not the first time that Georgia has suffered a massive cyberattack. During the country's 2008 war with Russia, the country was targeted by cyberattackers who managed to bring down numerous websites in the country, including that of the then president Mikheil Saakashvili, those of several news agencies, and, once more, those of several TV stations. This time, the tactic used was a denial of service (DDoS) attack.
Cyberwar tactics
Although we still don't know the motives behind this attack on Georgia's Internet infrastructure, this kind of attack that targets an entire country is typical in cyberwar. When it comes to these kinds of actions in cyberspace, adversaries carry out actions that are difficult to attribute and which require special attention to stop.
Cyberattacks, from the most simple to the most sophisticated, have a wide range of techniques to break onto organizations' networks. However, there is one common factor in many serious cyberincidents: employees. The workers in an organization or company tend to be the weakest link in the cybersecurity chain. This is why they run the risk of becoming the point of entry for many cyberthreats. This means that awareness training is a vital measure for any organization.
Another measure that cannot be overlooked when protecting an organization's assets are advanced cybersecurity solutions that can stop any kind of cyberthreat. Panda Adaptive Defense provides total protection on the endpoint. It constantly monitors all processes that are carried out on the system, and detects any anomalous or suspicious process to stop all threats before they can happen.
As we have seen here, cyberattacks can affect any kind of organization, and even entire countries. Protect yourself against the latest cyberthreats with the advanced cybersecurity solutions that are best suited to your company.