If you've ever found yourself wondering "Do I need antivirus for Android?", it's probably because Android runs on open-source code, making devices more customizable but less secure against viruses and other threats. 
Security threats and viruses for mobile devices are constantly evolving, but is it really necessary to install a thrid-party antivirus software on your mobile device? Android devices are more vulnerable to malware than other mobile devices — including Apple devices — so it could be worth considering.
In our article below, we discuss Android's built-in safety features and why you should consider downloading Android antivirus software.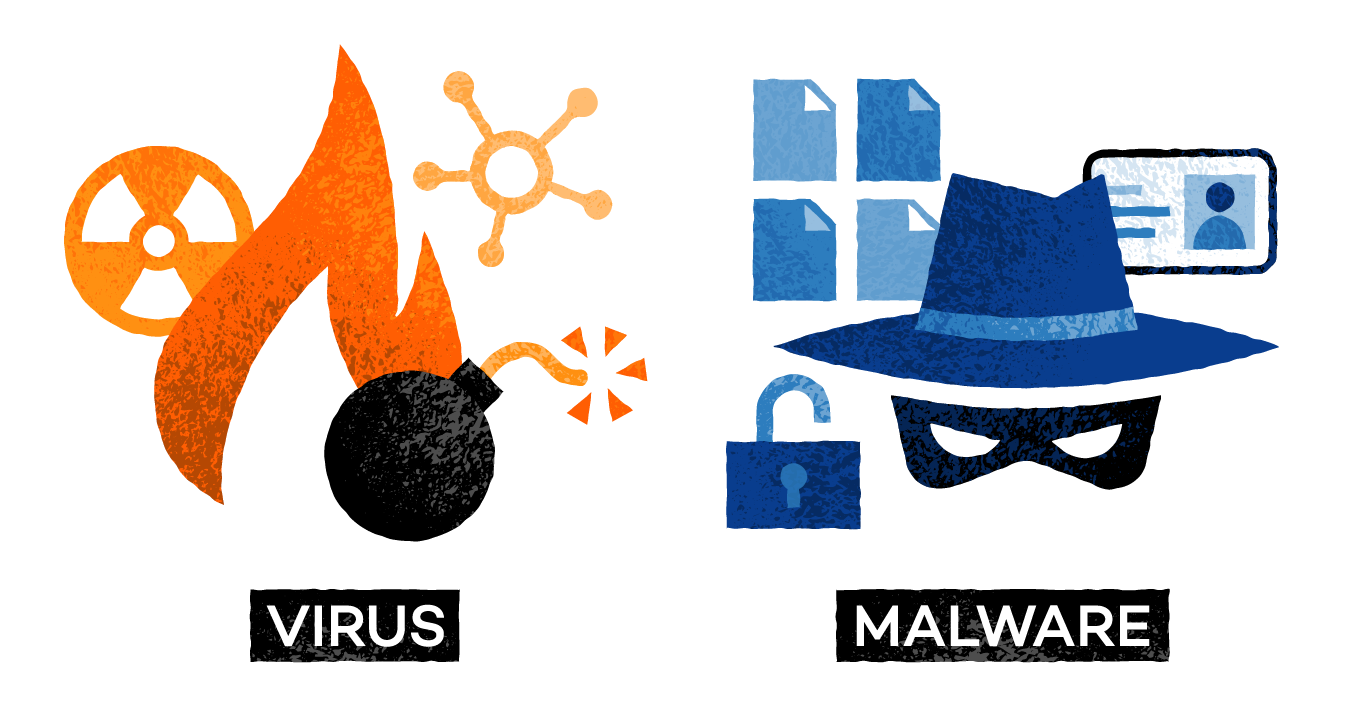 Can Android Phones Get Viruses?
While traditional viruses that replicate and attach themselves to a device's programs do not affect Android's, other types of malware can attack and destroy a device's systems. One of the most famous of these Android attackers is Triout, which can hide, track and distribute user activities. 
These types of malicious software can be designed to secretly control a device or steal private information which can then be used in doxxing attacks, held for ransome or sold for profit. Additionally, rooting your device or using it in ways it wasn't designed for could disrupt its built-in security processes, making your device vulnerable to outside attacks.
Android Safety Features
While Androids are known for being less secure than other devices, they do have some built-in safety features to help prevent virus and malware attacks.
Google Play Protect
Google Play Protect is Android's most prominent built-in security protection tool, which includes malware scanning. Play Protect will warn you against harmful apps in the Google Play Store, scan sideloaded applications for malicious software and protect you from dangerous sites while browsing the web.
Software and Security Updates 
Android offers new security and software updates for devices both through the web and over the air. These updates should be downloaded and installed as soon as they are available in order to protect your devices from new and impending threats.
Safe Browsing
Android devices have a "safe browsing" mode that is built into their systems and enabled by default. While using Google Chrome, this feature can warn users about suspicious sites, and as long as your browser and device are updated to the most recent versions, this feature should provide additional protection.
Permission for Apps
Located under the App & Notification menu, app permissions allow you to see and decide which apps are able to access the features of your phone. You can choose if apps can control a device's microphone, camera, location or sensitive information.
Default Security Settings
In order to pass security and compliance tests, an Android's default security settings must be set up to protect against unknown sources. If you attempt to download an app from an unprotected source, your device will prompt you to change your security settings. Doing so could make your device vulnerable to malware, so only adjust these settings if you trust the application or download service.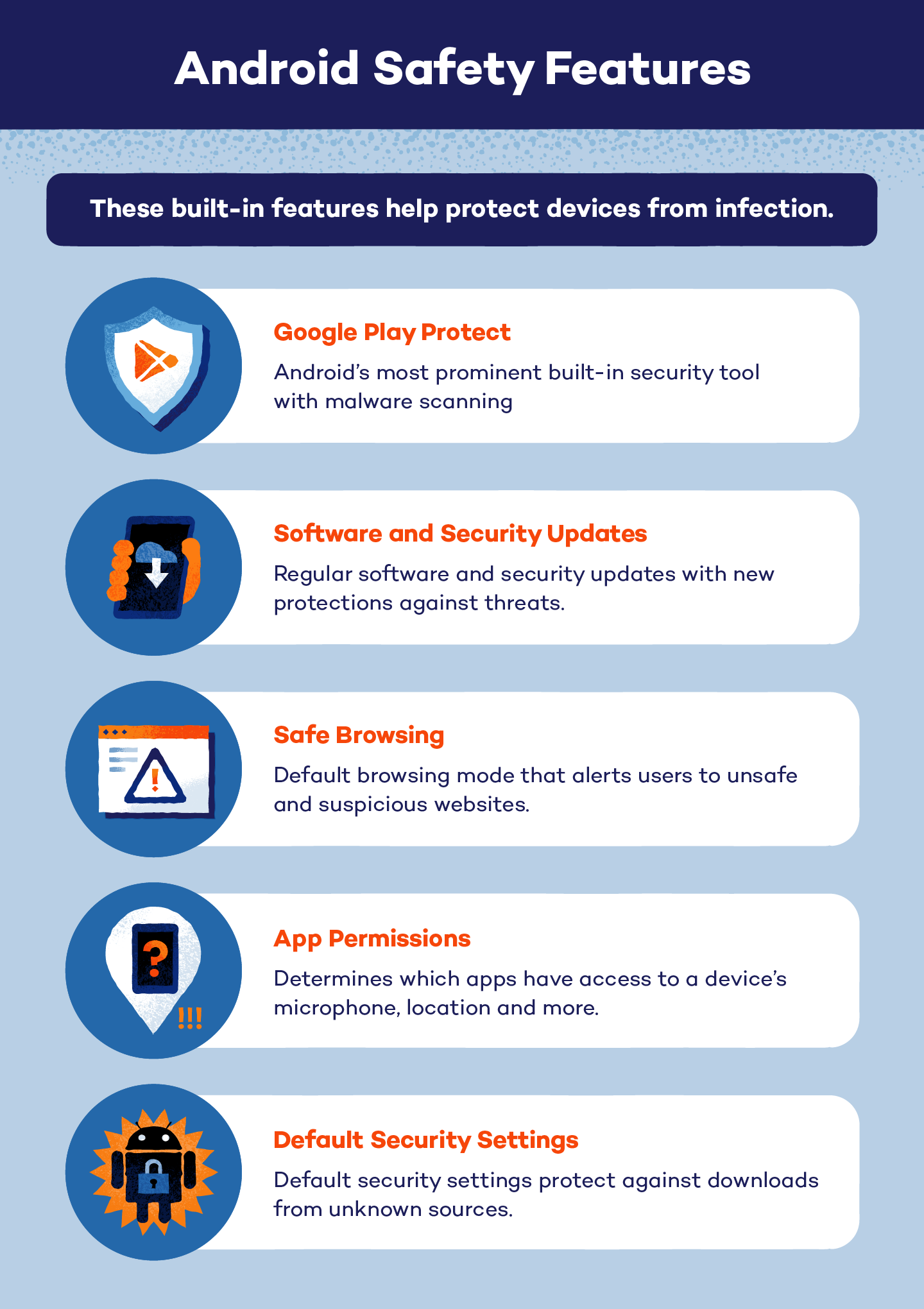 When to Consider Android Antivirus
While Android does have basic built-in safety features, they may not be able to protect your devices depending on how you use them. You should consider installing Android antivirus software on your device if you are using it in one of these ways:
Downloading apps:

While Google Play vets its apps, there are many dangerous ones that can

— and do — slip through the cracks. Antivirus software

will provide an extra layer of protection and allow you to restrict access of these dangerous apps. 
Rooting your phone:

While rooting a phone — also known as jailbreaking — provides additional freedom, it also comes with

less security and more threats. To counteract this, antivirus software with an Android virus scan could be greatly beneficial.
Using your device for work:

Work devices often contain sensitive information like banking details, passwords and company credentials. Installing Android antivirus could help protect against

hackers

and other threats.

Prone to lost or stolen devices: If you frequently lose devices or are afraid of someone stealing yours, invest in additional protection. Some antivirus softwares can help locate devices or remotely wipe any confidential data.
Features of Antivirus for Android
Antivirus for Android will make up for the weaknesses your Android device is prone to. Whether it's protection and performance you're interested in or you have privacy and anti-theft concerns, there are features that will alleviate these worries.
Some features of antivirus for Android include:
Real-time antivirus protection

Virus scans on-demand

SD card scans

Performance optimization

Battery life optimization

Access to permission check on installed apps

Remote wipe of confidential data

Locate and lock your devices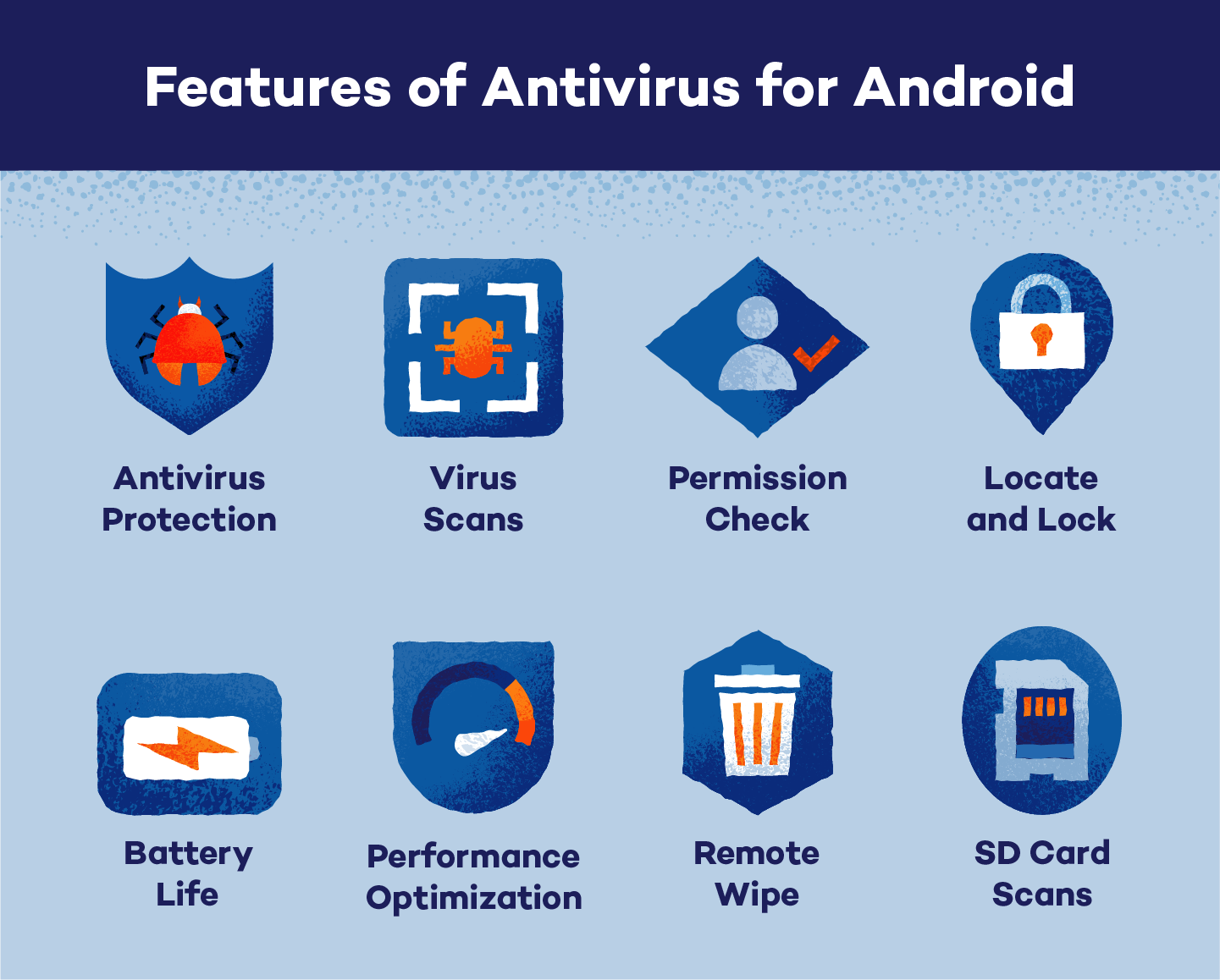 Some Android antivirus softwares also come with options like call blocking, app locking, theft and motion alerts, alarms and smart device anchors. 
If you're still wondering "Do I need antivirus for Android?", it can't hurt to try it. Help protect your Android devices from viruses and other malicious software with our free antivirus options. If you're looking for additional security features, our premium protection services can also protect Android devices.
Sources: Alphr I ComputerWorld I Android I TechAdvisory.org I ComputerWorld I AndroidPit I Make Tech Easier I Lookout