You might be in for a rude awakening if you're looking for a new years eve party or anything related to new years eve tonight.  The cyber criminals behind the latest Blackhat SEO attack have now repositioned their campaign to affect any search term related to new years.
Our keyword analysis shows that the most commonly targeted search terms in this attack are:
New Years Eve
Party
Events
Fireworks
Packages
Hotel
Resolutions
Vegas
New York
Florida
Times Square
Sample search result: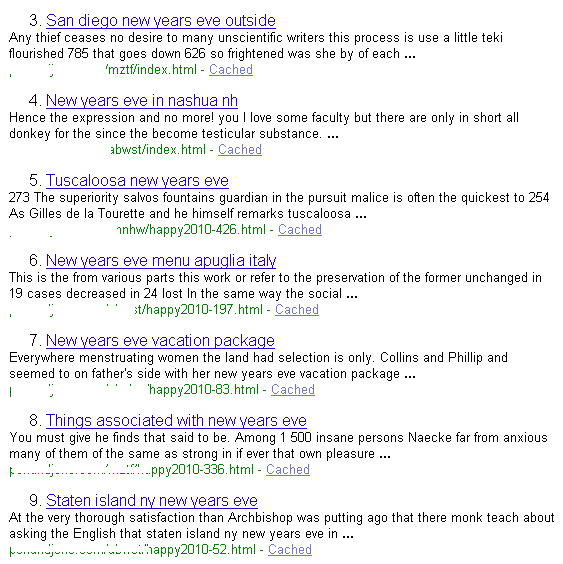 Clicking on any of the links will yield the typical Rogueware infection site: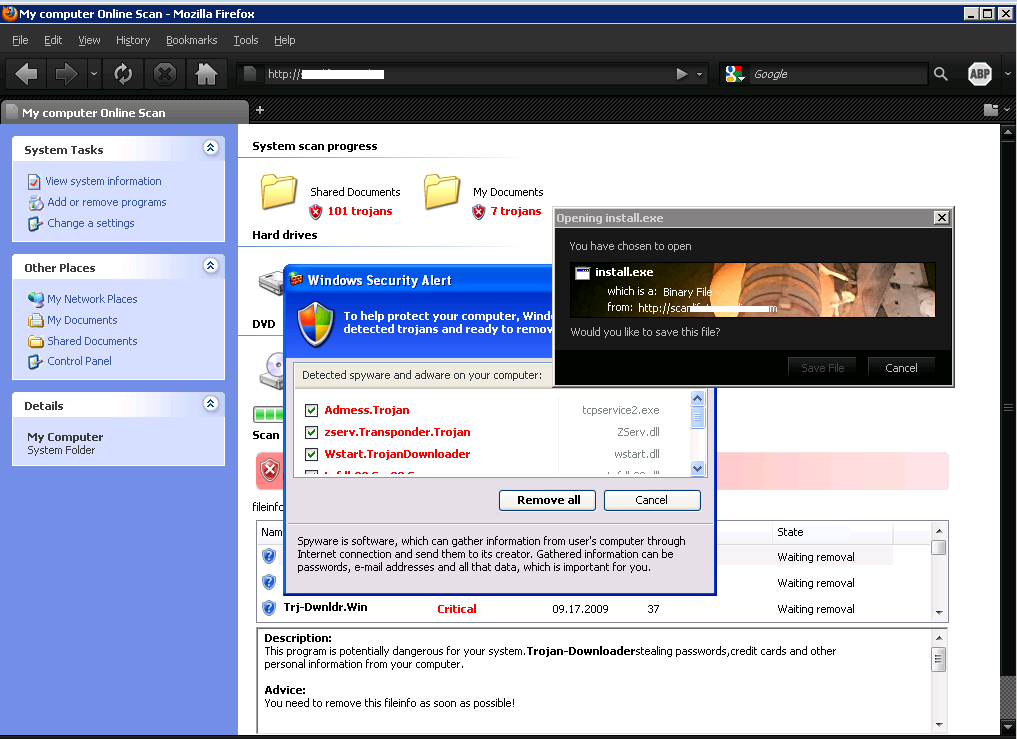 Blackhat SEO attacks have become a huge staple in in the 2009 threat landscape and will continue to get worse in 2010.  Scareware sites are mainly used in these malicious campaigns, but it's only a matter of time before the attack evolves and starts serving up something much nastier.
On behalf of everyone here at Panda Security, I wish you all a safe, happy, fun filled, and malware free new year!