Advanced Reporting Tool contains a series of new widgets, which classify the applications executed in the machines.
The classifications are the tables that are seen in the screenshot: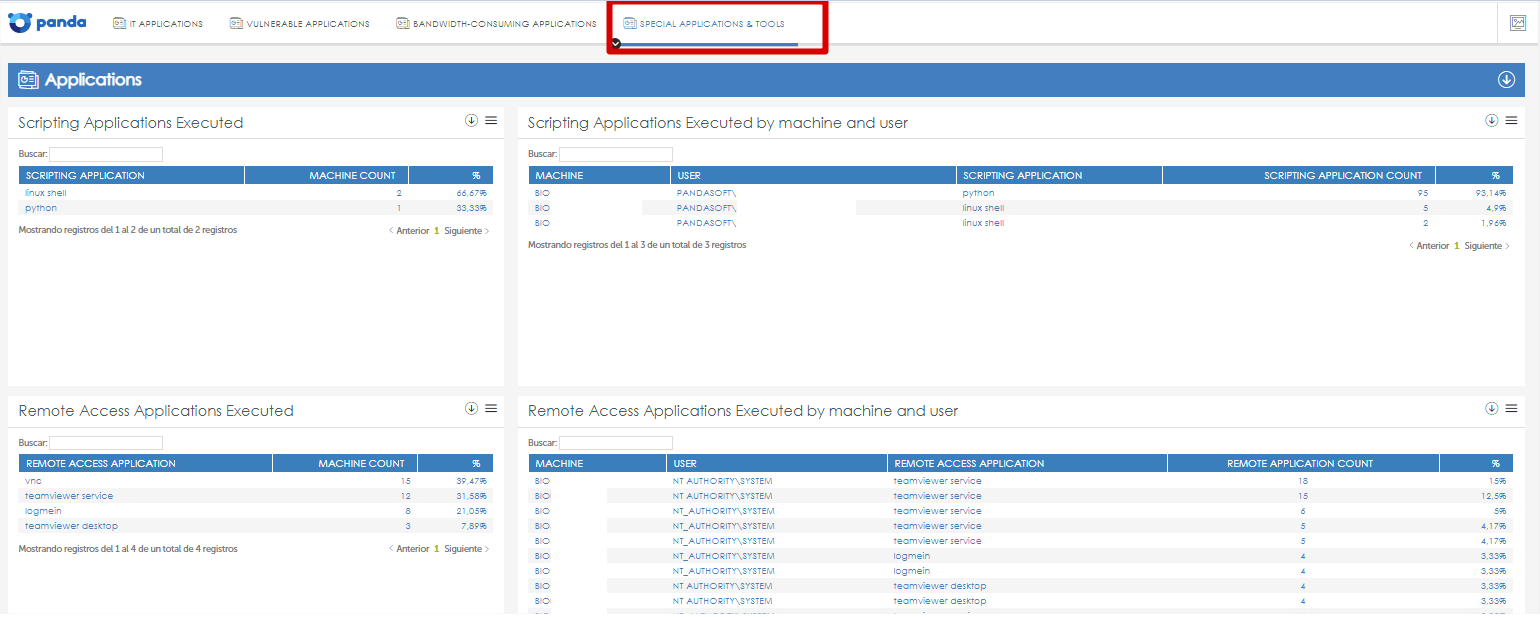 Scripting Applications
Remote Access Applications
Admin Tools Executed
System Tools Executed
System Internal Tools Executed
Unwanted Freeware Applications Executed.
The classification is done through what is called Devo Lookup Tables which consists of a table with two key-value columns that we cross in this case, with the application that appears in the table table oem.panda.paps.ops. You can query the list of applications and tools that the look-ups will display in this Special Applications & Tools chart. There is a lookup for each type of classification.