En las últimas semanas hemos visto varias campañas de phishing dirigidas a jugadores de World of Warcraft. Este es uno de los mensajes que han estado circulando: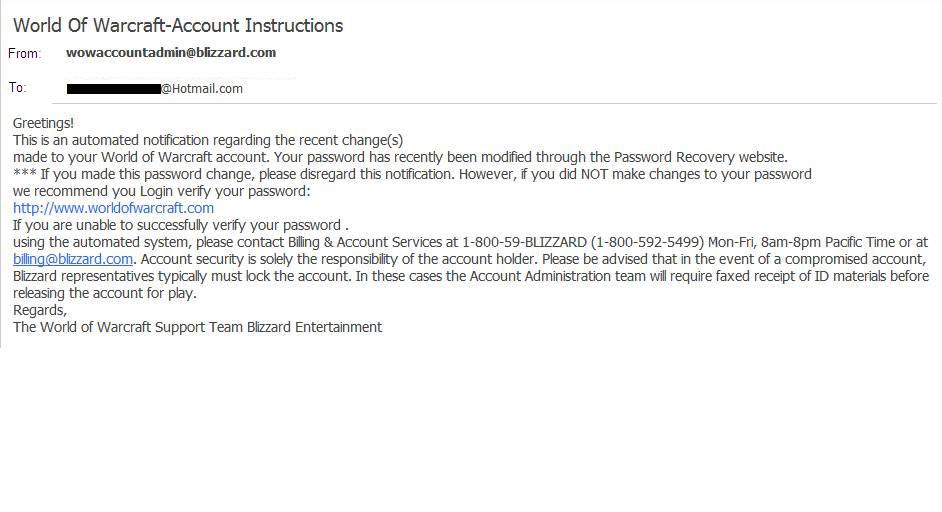 Si pinchas en el link que incluye el mensaje, irás a la siguiente página web, que parecerá real para casi todo el mundo: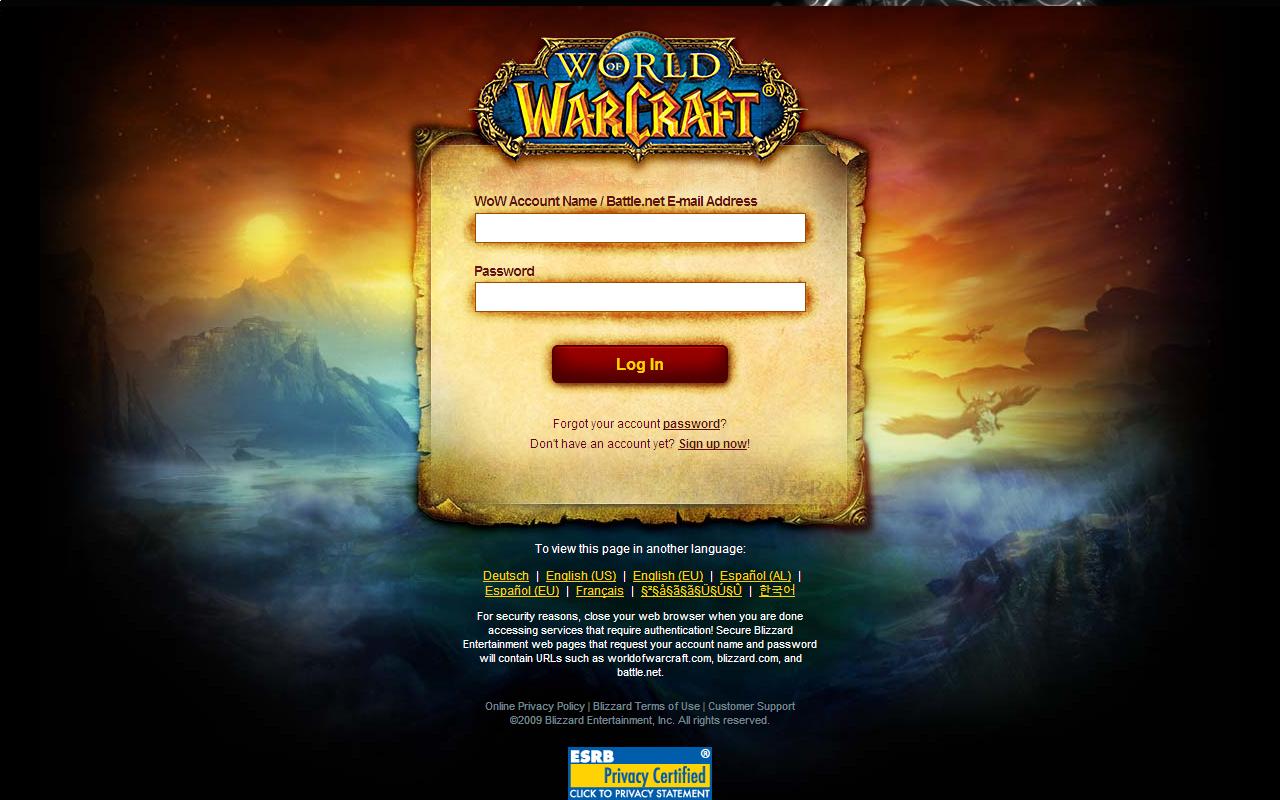 ¿Y qué sucede una vez que introduces tus datos? Bueno, vamos a meter un usuario y contraseña falsos y veamos qué pasa: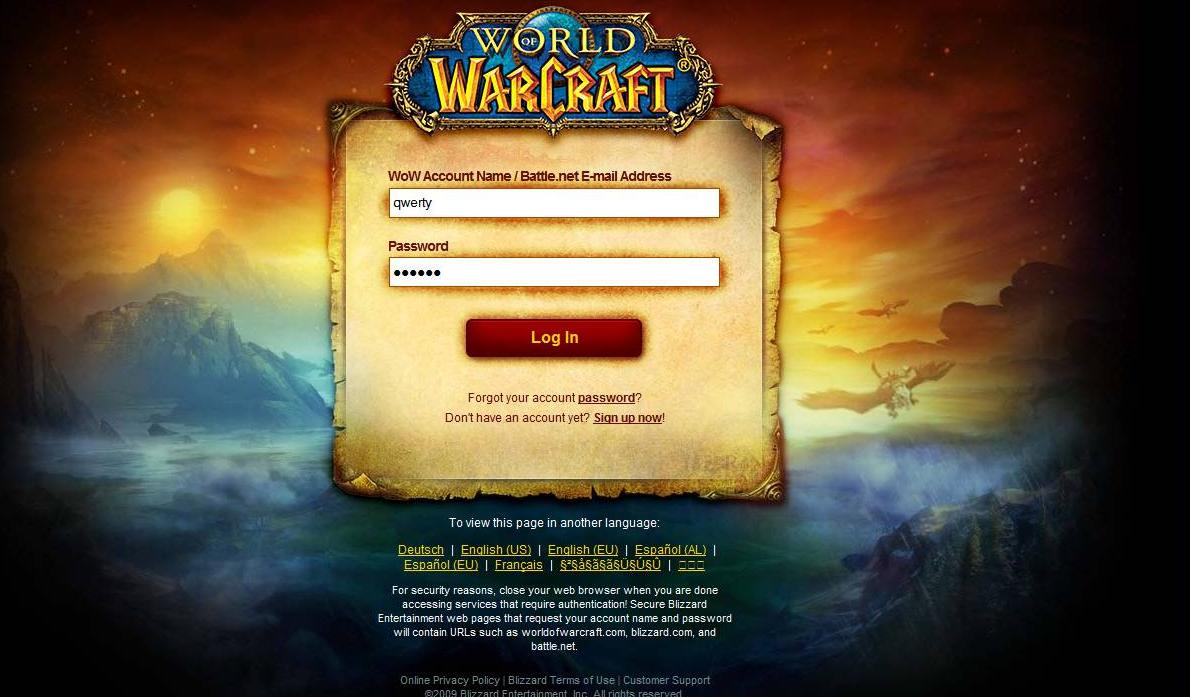 Ahora vamos a pinchar en "Log In" y veamos dónde somos llevados: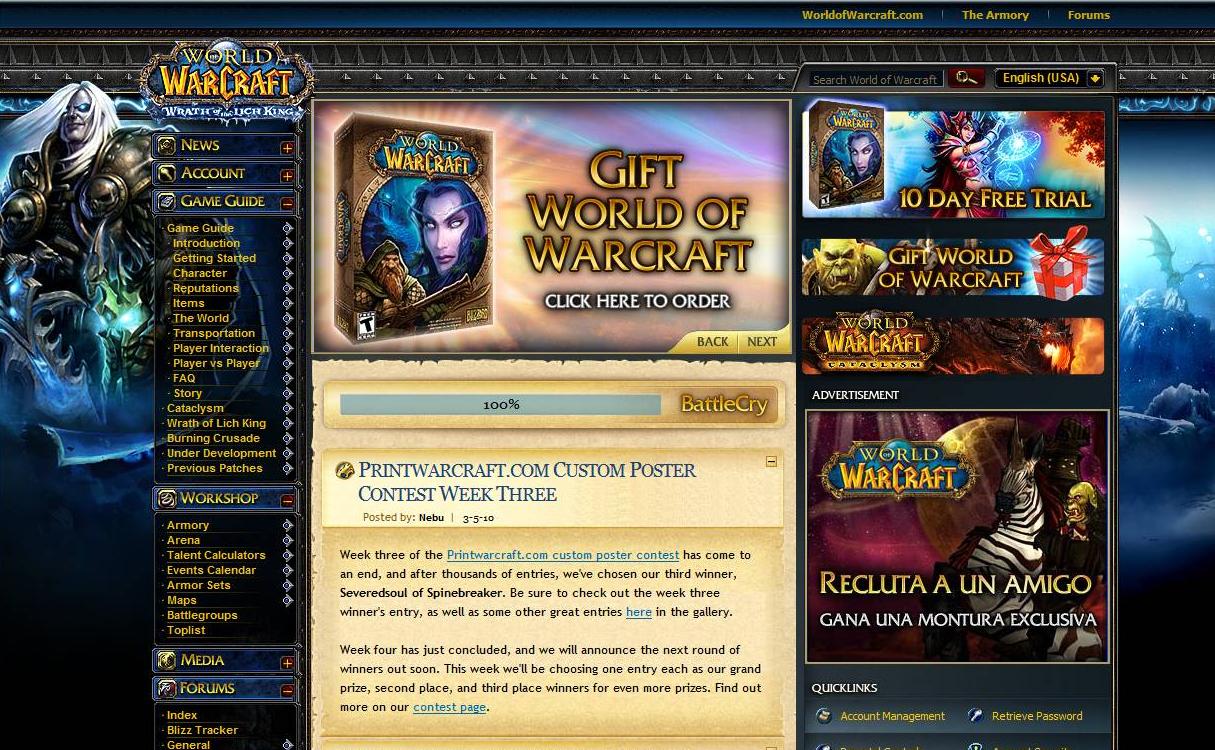 Sí, la verdad es que se parece al sitio real del World of Warcraft. De hecho, es el sitio real… Como habéis visto, el ataque puede ser considerado bastante bueno, tanto el mensaje como el sitio web parecen reales, así que podemos asumir que detrás de este ataque se encuentran listos cibercriminales dotados de gran destreza. Pero sabemos que existen muchos kits de phishing, por lo hay formas muy sencillas de llevar a cabo este tipo de ataques, así que cualquiera podría ser capaz de hacer ésto. Por supuesto, si los cibercriminales no fueran tan listos, podrían haberse dejado una puerta abierta. ¿Os imagináis lo que podríamos encontrar si entramos? Bueno, no hace falta que lo imaginéis, nosotros hemos entrado y esto es lo que hemos encontrado: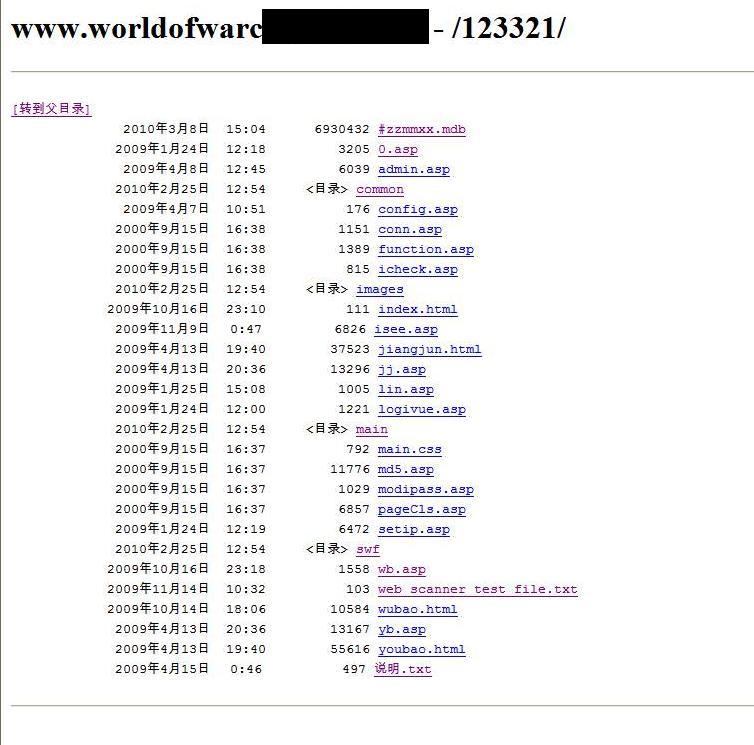 Ahora fijaos un momento en el primer fichero:

Sí, parece un fichero de Microsoft Office Access, pero esto no puede ser verdad, vamos… descarguémoslo y echemos un vistazo para ver qué tipo de datos contiene: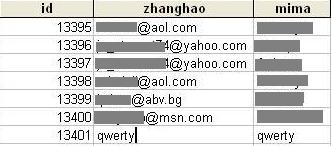 ¡Ups! Sí, es la base de datos con todas las credenciales robadas hasta ahora… la nuestra es la número 13.401, y mucha de la gente parece que utiliza su dirección de correo como usuario… me juego cualquier cosa a que el password que utilizan en el WoW es el mismo que utilizan para el correo, Facebook, etc.

¿Y cuál es la moraleja de esta historia? Bueno, si un imbécil de este calibre es capaz de robar miles de credenciales, imaginad lo que un cibercriminal que sabe lo que hace podría llegar a conseguir…