In the last 24 hours, the European Parliament has adopted a resolution that calls the Member States to strengthen their defenses against cyberattacks from state and non-state actors.
Motion A8-0189/2018, which passed with 476 votes in favor, 151 against, and 36 abstentions, deals with cyberdefense in the European Union, and states that "the EU and the Member States face an unprecedented threat in the form of politically motivated, state-sponsored cyber-attacks as well as cyber-crime and terrorism".
This is why the motion recognizes the key role played by institutions and companies in preventing, detecting, containing, and responding to cybersecurity incidents, and their commitment to encouraging innovation and the development of a European cyberdefense strategy.
It also calls on government organizations and the European business structure to carry out a comprehensive revision of computers, IT infrastructure, communications, and malicious or potentially dangerous programs installed on systems, with the aim of eradicating business security risks, and consequently, risks and a national and Europe-wide level.
Cyberwar
Although the petition is not binding, it does call upon all Member States to take measures, and sets a precedent to act together against cybercrime. We are witnessing a new type of warfare, and we can see how cyberwar is most likely to be the quickest way of transferring wealth from one state to another
"States will play a crucial role in the near future when it comes to security. It is not by chance that in the United States, China or Russia there are technology companies that cover all layers of our digital activity, since these make up the backbone of today's economy.  In this scenario, Europe is lagging behind," stated Panda Security President, José Sancho.
Reliable solutions, aligned with European legislation, and responsible with data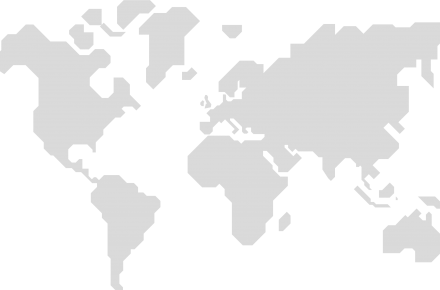 In a context where digital transformation means the use of more and more software and data, the attack surface has also undergone an exponential growth. At almost the same speed, the diligence surrounding information that they are handling has forced both public and private institutions to strengthen their systems, looking for reliable solutions and services that are aligned with new legislature and are responsible with data.
In this light, Panda Security has emerged as the leading European vendor for EDR systems.  European technology, shareholders, and headquarters that have all validated Panda before the most demanding organizations.  All of this, together with a visionary concept of the cybersecurity model, have acted as credentials for Panda to obtain the Common Criteria EAL2 certification, published in the BOE (Official State Bulletin) for May, and "Qualified IT Security Product" certification by the Centro Criptológico Nacional (National Cryptology Center). Making Panda Adaptive Defense the only EDR solution with these certifications.
Panda Security is set as the leading European EDR vendor: with fully European shareholders, headquarters, technology and cloud platform.
Certifications to work with the European Public Administrations
Panda Adaptive Defense is the only solution that has the "Common Criterial EAL-2" certification; the "Qualified IT Security Product" certification by the Centro Criptológico Nacional (National Cryptology Center), and the "High ENS (National Security Framework)" classification, and so is totally aligned with the proposals voted for by the European Parliament yesterday.
And Panda Adaptive Defense 360 is the only advanced cybersecurity solution that incorporates prevention (Endpoint Protection), detection, containment, and response (Endpoint Detection and Response: EDR) capabilities, with 100% attestation services for all running programs on all workstations and servers, along with proactive searching for threats (Threat Hunting and Investigation).
The combination of these solutions and services eliminates the risk of cybersecurity incidents from any kind of malware, fileless attacks, or malwareless attacks carried out by hackers, external or internal attackers, known or totally unknown zero-day attacks. All of this from the cloud and via a unique, lightweight agent.
We'll keep you up to date