When Apple records lower than expected sales of their latest handsets, it is easy to think that we have reached the limits of the smartphone. Although attractive, the new iPhone XR, XS and XS Plus have not proven to be enough of a technical leap forward for people to want to replace their existing handsets.
Similarly disappointing sales have been recorded by major Android manufacturers too. So have we finally reached peak smartphone?
Probably not. Smartphone vendors have several new technologies that they hope will restart the market. Here is what to expect during 2019.
Foldable smartphones
At the recent CES electronics show, there was significant buzz around new foldable smartphones. Using a brand-new bendable screen technology, manufacturers are building handsets that can transform from a phone to a tablet and back again.
Obviously this is quite a novel development. Larger screen phones are incredibly popular, but they are also quite unwieldy – it is very hard to fit a Samsung Galaxy Note or iPhone 8s Plus into a trouser pocket for instance. But with a bendable screen, it is possible to build a phone that opens like a book to create a small tablet.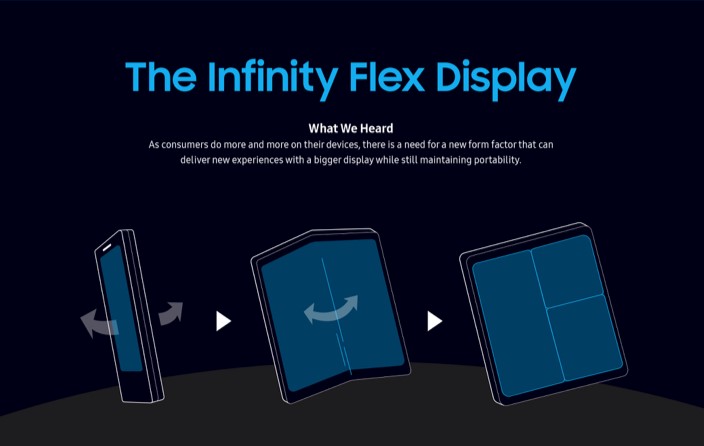 Early reviews of folding smartphones have been mixed. The technology certainly shows potential, but it may be some time before these handsets become popular.
A smart flip phone?
Back in 2006, the coolest smartphone on the market was Motorola's RAZR. The clamshell handset went on to sell more than 130 million units becoming the best-selling flip phone ever.
Since then the Motorola brand has fallen into obscurity, so it's little surprise that there are plans to resurrect the RAZR product line. Working with notebook specialist Lenovo, Motorola hopes to bring a new RAZR flip phone to market later this year.
The new phone is widely expected to foldable, and to offer true smart functionality which was unavailable in 2006. The device will probably be built on the Android operating system and may even include a folding screen (see above).
There is one problem however – early reports suggest that just 200,000 units will be built, priced at $1500. Even more than Apple's top-of-the-range iPhone XS Max handset.
Hole-punch screens
Many people were surprised when the iPhone X was released with its characteristic cut-out screen. The "notch" as it became known is vital for housing the camera technology that enables the FaceID security system – but the compromise was widely mocked. Ironically many Android manufacturers have since included notches in their own designs.
This year we will see a number of smartphones released which will see a return to normal rectangle screens. The flagship Samsung Galaxy S10 will sport an all-new "hole-punch" screen. Instead of fitting the front-facing camera above the screen, the Galaxy puts it behind the screen. The screen itself has a round hole to allow the camera to work.
Yes, we will see regular edge-to-edge screens making a comeback, but the picture on the screen will always have a small, round hole in the corner. Like bendable screens, it remains to be seen just how popular the hole-punch design is.
Seeing the future
Predicting the future is always difficult, even more so in the technology sector. But with the exception of the new RAZR handset, these mobile technologies are already on show by manufacturers. We will see these devices available later this year.
And no matter how smartphone hardware evolves, these devices will always need additional cybersecurity protection. Whether you own a bendable screen, a hole-punch Galaxy S10 or an older device, you can download a free trial of Panda Dome to protect yourself now.