The benefits of having always-connected employees are palpable. However, it is a considerable challenge for corporate security managers, who have to make sure that constant access to company data from any location does not pose a risk to the company. In fact, 92% say they are concerned about the security challenges posed by a growing mobile workforce, according to iPass's latest mobile security report.
Surprisingly, 40% point to company CEOS as the biggest security risk. As Raghu Konka of iPass explains, CEOs "represent a dangerous combination of being both highly valuable and highly available" since they often work for many hours outside the office and have unrestricted access to the most sensitive information of the company.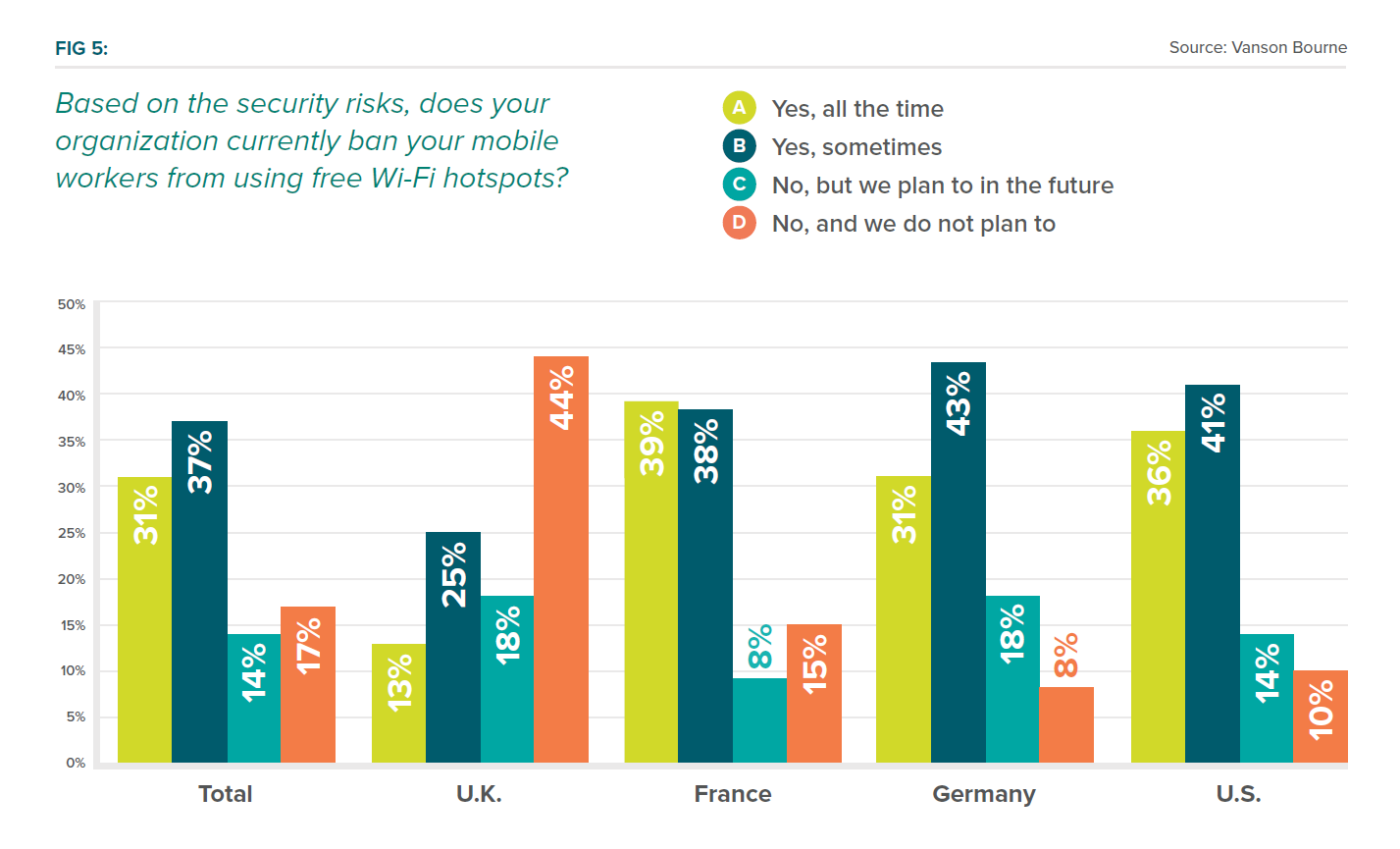 Watch Out for the Café Around the Corner…
One of the main conclusions of the report reasserts the dangers of connecting to public wifi networks. In fact, this may very well be the greatest threat to mobile security. 37% of those surveyed singled this out to be their greatest concern, just ahead of employee carelessness (36%). 78% consider cafés to be public enemy number one in mobile security, ahead of airports and hotels. In the face of this high risk factor, more than two-thirs of companies have banned public wifi use to a certain extent, and a third have completely banned it.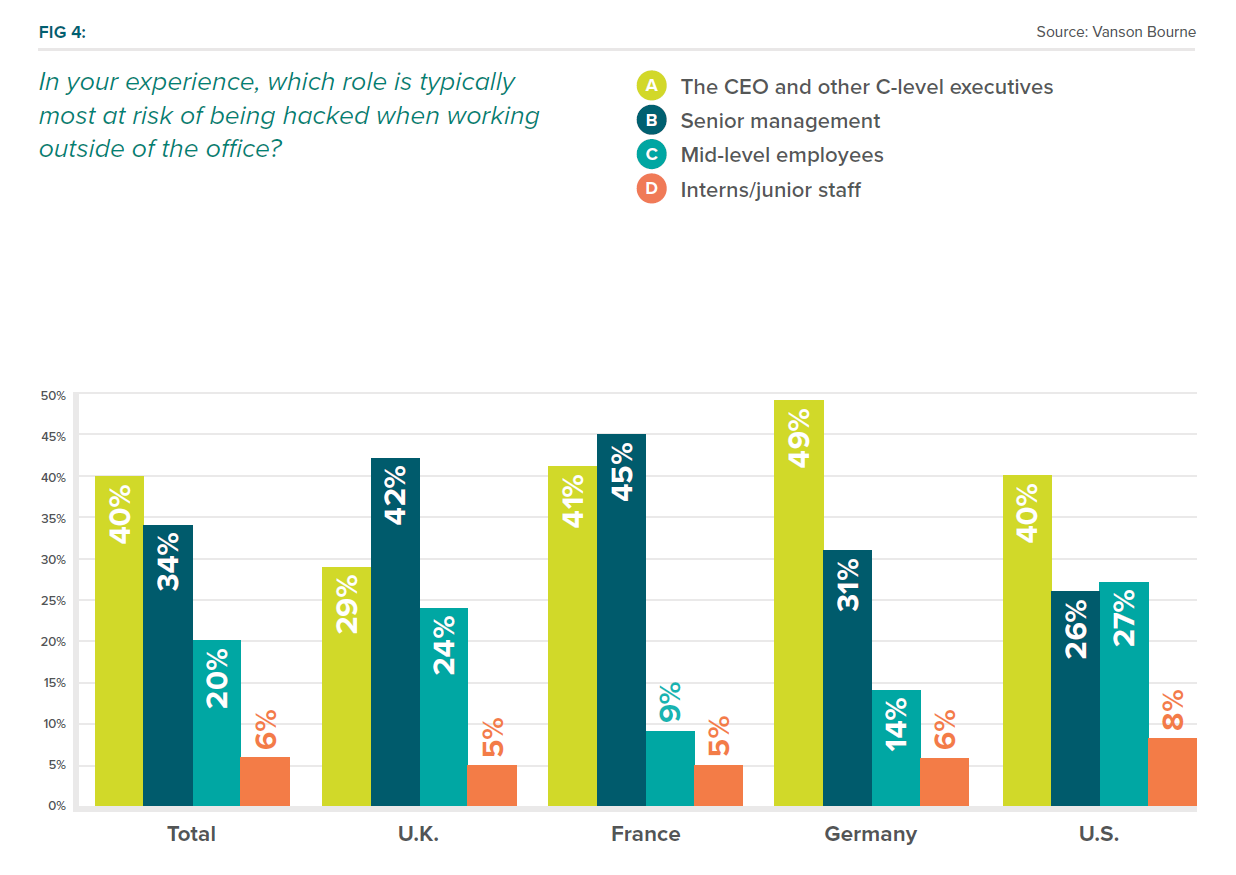 How Can We Combine Mobility and Security?
To help ensure secure connections, many companies provide their workers with virtual private networks (VPNs), which create an encrypted connection that allows them to remotely access corporate systems such as, for example, the server. However, only 26% of security managers are confident that mobile workers will be able to access company systems at all times through a VPN.
In this situation, education and training in mobile security is essential. Employees and even CEOs must be aware that they can avoid unnecessary risks with measures such as always using VPN, browsing only on secure sites on public wifi, keeping devices updated at all times, and being careful when responding to suspicious emails.
Unfortunately, as the report points out, employee safety oversights remain constant. So, beyond remembering the basic security instructions, it's crucial to have an advanced cybersecurity solution, such as Adaptive Defense, that detects and blocks any attack targeting your systems, and trigger protection systems before the malware runs.