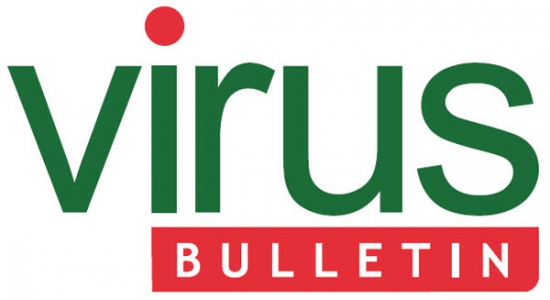 PCOP, la herramienta de seguridad y control de la productividad de Panda Security para el entorno de la empresa consigue la certificación VB100 de Virus Bulletin en el reciente análisis para Windows Server 2012.
Para conseguir este certificado,  Panda Cloud Office Protection ha sido sometido a varias pruebas junto a otras soluciones de seguridad.  Al superar el 100% de las pruebas con una certificación de 2 (donde 0 es la mejor y 39+ la peor) Virus Bulletin establece que los resultados del producto corporativo de Panda Security es excelente.
Las 4 pruebas a las que Virus Bulletin sometió a Panda Cloud Office Protection fueron:
Test de rendimiento, en el que se certificó que Panda consume un 15,5% menos recursos que la media del resto de sus competidores.
 Test de stress, en el que se mostró que Panda es un 20,5% más ligero que la media de la competencia.
 Test de respuesta, según el cual Panda es un 6,9% más eficaz que la media del resto de sus competidores.
Y  por último, "File Access lag time", que demostró que Panda es un 27,8% más rápido que la media del resto de competidores.
En la siguiente infografía os mostramos la comparativa de los resultados obtenidos por Panda Security respecto al resto de sus competidores.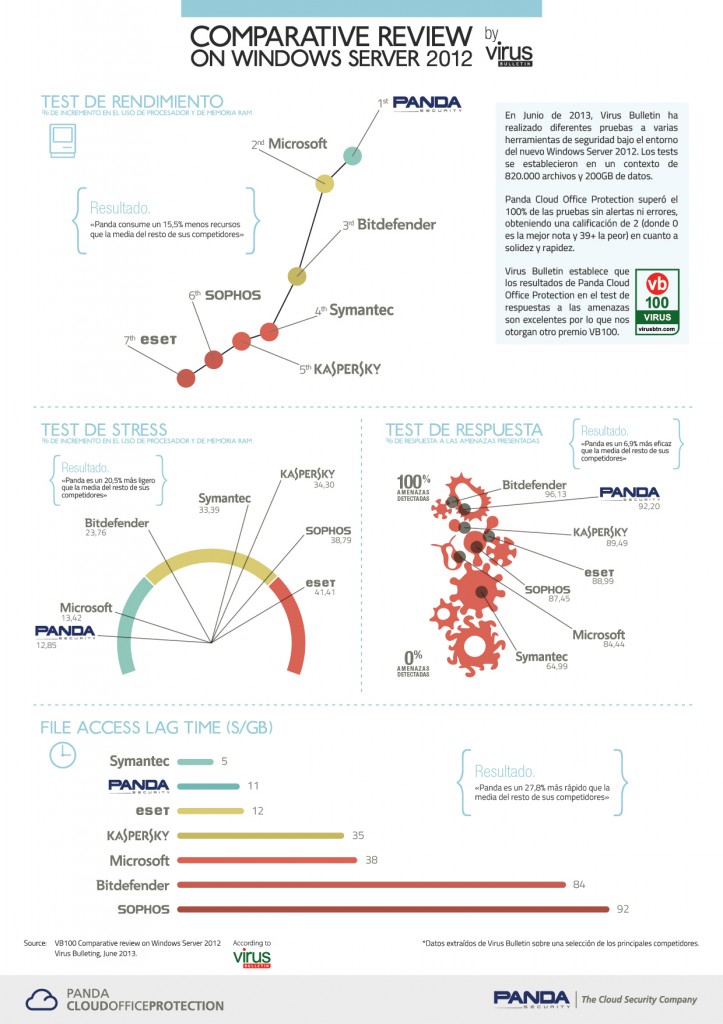 ¿Quieres compartir nuestros datos?
Please include attribution to www.pandasecurity.com with this graphic.