x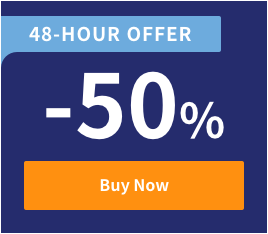 60% discount applied successfully
50% discount applied successfully
It ends in
48
Days
:
50
Hours
:
32
Minutes
Panda for Gamers
Maximum protection. Greater efficiency.
Minimal impact. Zero interference.
Award for least impact on system performance from AV-Comparatives in the
Performance Test April 2021.
$ 85.99
$ 42.99
Panda Dome Complete is the solution that best meets your needs
As a gamer, we know you have specific need that other users don't have, such as the security of your gaming accounts or playing online without interruptions. You also need greater system performance, without compromising your protection.
Panda Dome Complete lets you play securely and without interference. You won't even notice it's there.
Real-time protection against all types of malware
Extra layer of protection against ransomware and advanced threats
Multimedia/gaming mode: no more interruptions while you play online
CleanUp: improve your PC's speed and performance
Safe online shopping and banking
Firewall for Windows devices
Password Manager: manage and protect all your passwords
VPN Free (150 MB/day). Secure and private Internet access
Improve your gaming experience
Our advanced, multilayer technology blocks cyberthreats and attacks that target your devices, without affecting your system performance.
Thanks to real-time scanning and ourpassword manager all your gaming account data will be kept safe and sound.
Protect your digital life with our technology which blocks the latest sophisticated malware, detecting attacks even before they occur.
All of this with no interruptions, as pop-ups and other annoying interference will be blocked to ensure you enjoy your gaming smoothly and without time lapses.
Optimize your computer
Optimize all processes running on your PC while you play.
Panda Dome Complete includes the PC optimizer CleanUp to ensure maximum performance from your device:
Speed up and clean your Windows computer
Optimize your computer's speed
Increase available disk space by deleting unnecessary files
See and decide which programs run on startup
Schedule cleanups to make your computer run like new at all times
Why choose Panda?
Secure
Maximum virus detection rate with minimum impact on your device so you can play with total protection. Stay protected at all times with free, up-to-the-minute updates.
Easy
Install and forget: forget about product updates and complex settings. Simply install the product and enjoy your digital life worry free.
Light
It's so light, you will play without noticing it's running. All the work is done from the cloud. You won't notice it's there! (But it is). And with no need to store files or perform daily updates!
100% detection rate according to the Real-World Protection Test
100%
100%
99.9%
99.9%
99.9%
99.8%
99.7%
99.7%
99.2%
98.9%
Play safely and without interruptions with Panda Dome Complete
Maximum protection. Greater efficiency. Minimal impact. Zero interference.
$ 85.99
$ 42.99