Panda Security, The Cloud Security Company, designa como nuevo CEO a Diego Navarrete.
Procedente de IBM, Navarrete cuenta con una dilatada experiencia en el mundo del software y de la seguridad.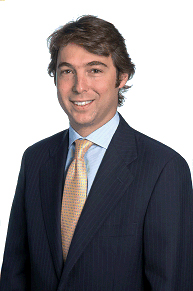 Durante los dos últimos años, el nuevo CEO de Panda Security se ha encargado de gestionar la división de Seguridad de IBM en Europa, compañía a la que se incorporó en 1998. Desde entonces, y hasta la fecha, Diego Navarrete ha desempeñado distintos puestos de responsabilidad en la multinacional norteamericana, habiendo dirigido también durante tres años (2009-2012) la división del negocio de Cloud and Server Infrastructure para el Suroeste de Europa.
Diego Navarrete es Licenciado en Económicas y Empresariales por la Universidad Complutense de Madrid y ha realizado diferentes cursos de alta Dirección Ejecutiva en INSEAD (Francia), London Business School (Gran Bretaña) y Boston University.(EE.UU.).
"Formar parte del proyecto de Panda Security supone una fantástica oportunidad que afronto con pasión y entusiasmo y con la convicción de que 2014 va a ser un año clave tanto para Panda como para la industria. Cloud Computing, Big Data y movilidad van a continuar siendo dinamizadores estratégicos del mercado, y en este entorno Panda continúa siendo uno de los principales players", ha asegurado al respecto Diego Navarrete, CEO de Panda Security. "Conozco la estrategia y el porfolio de la compañía y creo que se encuentran en el camino correcto. En cualquier caso, y como comentaba, nos encontramos en el comienzo del que será sin duda un año importante para la industria de seguridad", concluye Navarrete.