Cybercriminals are always trying to figure out the best way to fool users, and I have to admit that sometimes they do it using some smart approaches. There is an hoax circulating on Facebook right now:
ALERT >>>>> Has your facebook been running slow lately? Go to "Settings" and select "application settings", change the dropdown box to "added to profile". If you see one in there called "un named app" delete it… Its an internal spybot. Pass it on. about a minute ago….i checked and it was on mine.
Of course that's not true. But the most interesting thing is that as you can see, there is no link to click on. A normal user will go to a search engine to find out what this is about… and then he will find that there is a nice BlackHat SEO attack that makes the 1st and 2nd results to lead to a malicious website that forces you to install a rogueware application:

If you click on it you will have the rogueware called LivePcCare installed on your computer: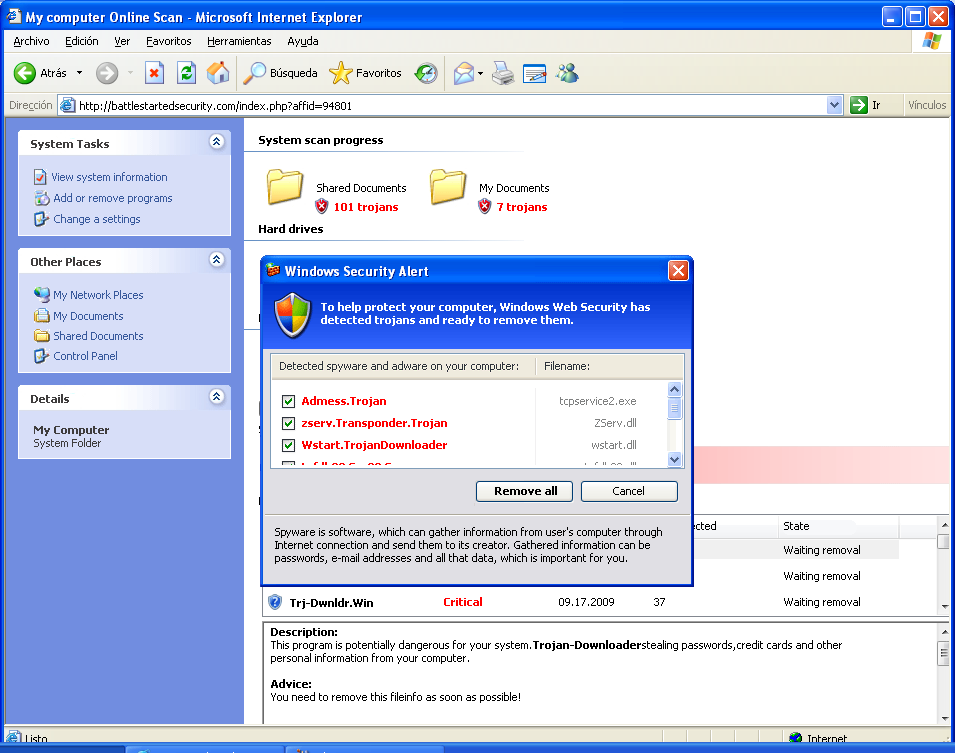 Update: Facebook has published a note to give some information to the users abour the unnamed app:
Some people have posted about the appearance of an application listed as "Unnamed App" in their Application Settings. This was a bug, which we have now fixed. It did not damage any accounts. Be wary of any sites that claim to be able to fix this, as they might contain malicious software.