Over a third of UK consumers do not think new smart devices need protecting

50% of survey respondents not concerned at all about potential data breaches
A new survey of 1,500 people in the UK from Cybersecurity specialists Panda Security, has revealed that only a quarter (27%) of consumers are actively seeking to protect their devices – such as smart speakers or smart watches – despite 2020 being the busiest year on record for cyber-attacks.
With the continued rise in popularity of smart home and IoT (Internet of Things) devices there is a growing misconception amongst the general public when it comes to security. Worryingly, 35% of respondents do not think their devices need any protection at all, with a further 38% relying on the standard protection included rather than a complete security solution.

These misconceptions around the need to protect connected devices is further emphasised by the fact that a massive 50% of UK consumers are not concerned at all about potential hacks, compared to just 13% who are very concerned and a further 36% who are somewhat concerned about their personal data being compromised.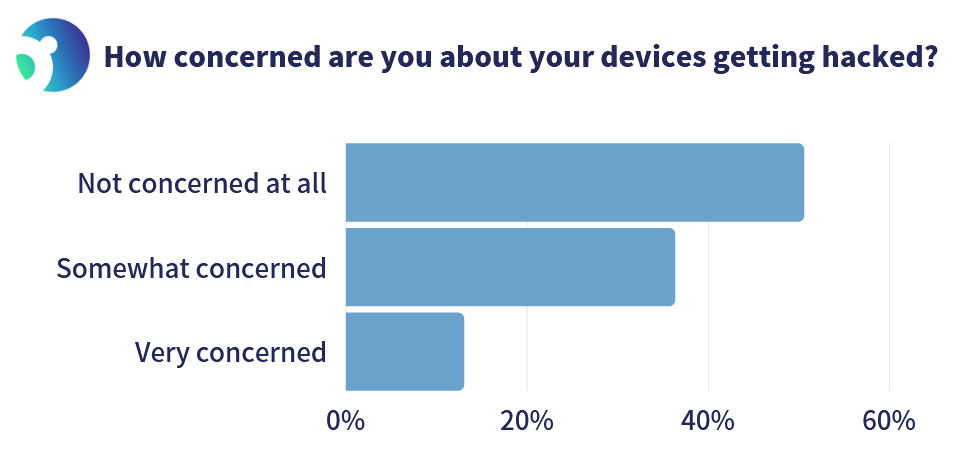 Commenting on the findings, Hervé Lambert, Global Consumer Operations Manager at Panda Security, said: "Cybercriminals are increasingly adept at infiltrating 'smart homes' and can cause enormous damage to people whose data they steal, so these misunderstandings around the need for increased internet security are quite alarming.
"Fundamentally, if your home is getting smarter, it is more susceptible to being hacked. And while the standard protection included in smart devices has improved in recent years – particularly when it comes to stopping viruses – it is no match for a complete security solution which safeguards against a whole litany of threats.
With cybercriminals continuing to exploit the COVID-19 crisis and target vulnerable smart devices, Panda Security has compiled a list of top tips for consumers to incorporate to keep their homes safer:
Protect your browsing: Giving out too much information online can make it easier for cybercriminals to obtain identifying information that could allow them to steal your identity. Monitor your home WI-FI to see what devices are connected to it and, if you connect out on a public WI-FI, always use a VPN.
Regularly update your systems and apps: Any weaknesses that have been identified and fixed in your operating system or in third-party applications will not be carried over on to your devices if you have not updated them. You can set these updates to happen automatically, but it is always worth checking to ensure everything is up to date.
Install an integrated security solution: Unprotected smart devices are easy targets for cybercriminals so perhaps the easiest way to boost your security is to install a solution that protect all of your devices against viruses, safeguards your privacy and defends against identity theft
Remain vigilant: While having a security solution in place is important, it means nothing if you do not keep your guard up. Never give out confidential information online or open attachments on emails from addresses you do not recognise, create hard to guess passwords, replace outdated routers and make sure you log out, especially in public places.
For more information, visit: https://www.pandasecurity.com/en/homeusers/