Online reputation has never been more important. Whether you're trying to get into college or interviewing for your dream job, you can be sure that people are looking at what the Internet has to say about you. 70% of college admissions officers reported that looking at social media is "fair game" while 54% of employers have decided not to hire someone based on their social media profiles.
In addition to cleaning up social media with the intention of advancing your education or career, it's important that you utilize settings on these platforms that keep your data and information safe on a daily basis. To help guide you, we have an infographic on how to clean up your Facebook, LinkedIn and Twitter and what settings you should enable for increased security.
4 Tips for Cleaning Up Your Facebook
Facebook has become one of the most used social media sites with 2.23 billion monthly active users. With 57% of employers reporting that they have found something on a social media account that led them to not hire someone, it's important that you put your best foot forward by cleaning up your account.
1) Update Your About Section
Aside from your profile picture, the "About" section is one of the first things that someone viewing your profile will see. Be sure to include information that is up to date and relevant. While your LinkedIn bio is a place to describe your professional side, your Facebook bio can show more of your personality while still being professionally acceptable.
Also, check to make sure your current city, school history and employment history also match what's on your other accounts. Inconsistencies can be a red flag.
2) Evaluate Your Photos
Be sure that the photos you've posted are ones you wouldn't mind everyone seeing, from your grandma to your next employer. To do this, go to the photos section and scroll through the "Your Photos" and "Photos of You" sections. If you've been tagged in photos that aren't appropriate, remove the tags. If it's not something you want on the Internet, contact the person who posted and request they take it down.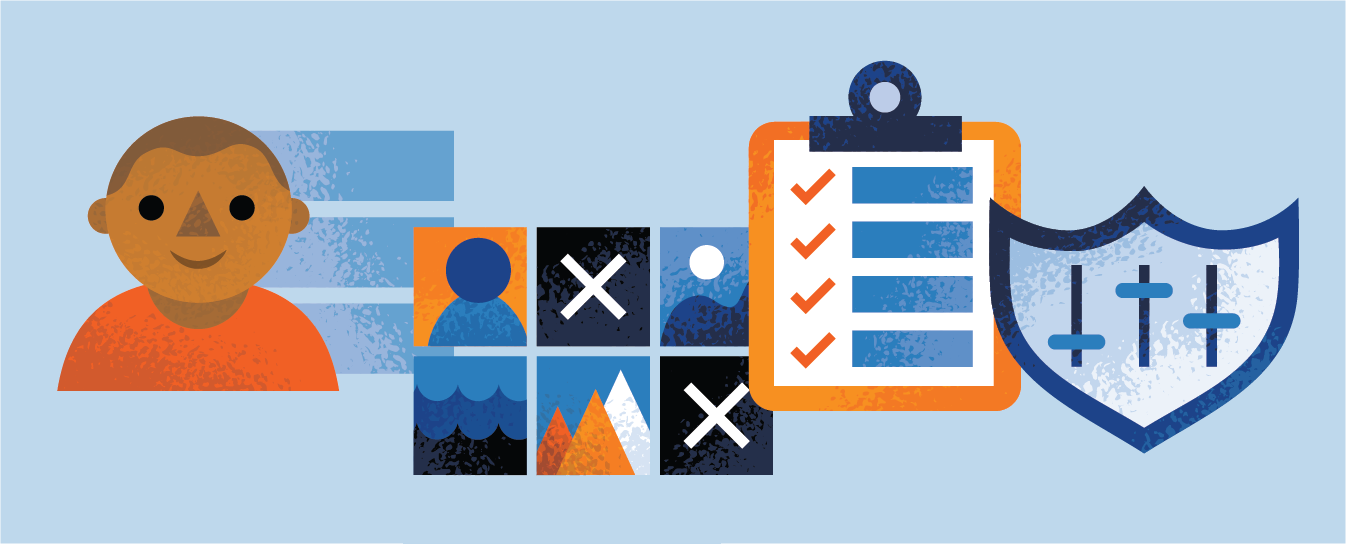 3) Audit Your Posts and Likes
Depending on how long you've had your Facebook, there may be some posts and likes that you no longer want to showcase. Similar to LinkedIn, you'll want to go through your posts and delete any that are inappropriate.
The same goes for page likes. Be sure that you like pages and brands that you support and can stand behind if they're brought up in an interview.
To find and edit your likes:
Timeline → More → Likes → Edit accordingly
4) Check Your Privacy Settings
Similar to the other social platforms, the settings you choose are important. To make your profile secure and protect your information from unwanted eyes, there are some settings you'll want to adjust.
Security settings you'll want to look for:
Past Activity

Settings → Privacy → Your Activity → Limit Past Posts

This will change the audience for all the public posts you've shared in the past
Future Activity

Settings → Privacy → Your Activity → Who can see your future posts → Friends
Facial Recognition

Settings → Face Recognition → No

This will turn off the ability for Facebook to recognize and track you in photos and videos

Location

Facebook App on Mobile → Settings → Privacy → Location → Never share
Reviewing Tags

Settings →Timeline and Tagging → Review → On

This lets you review anything you're tagged in before allowing it on your timeline.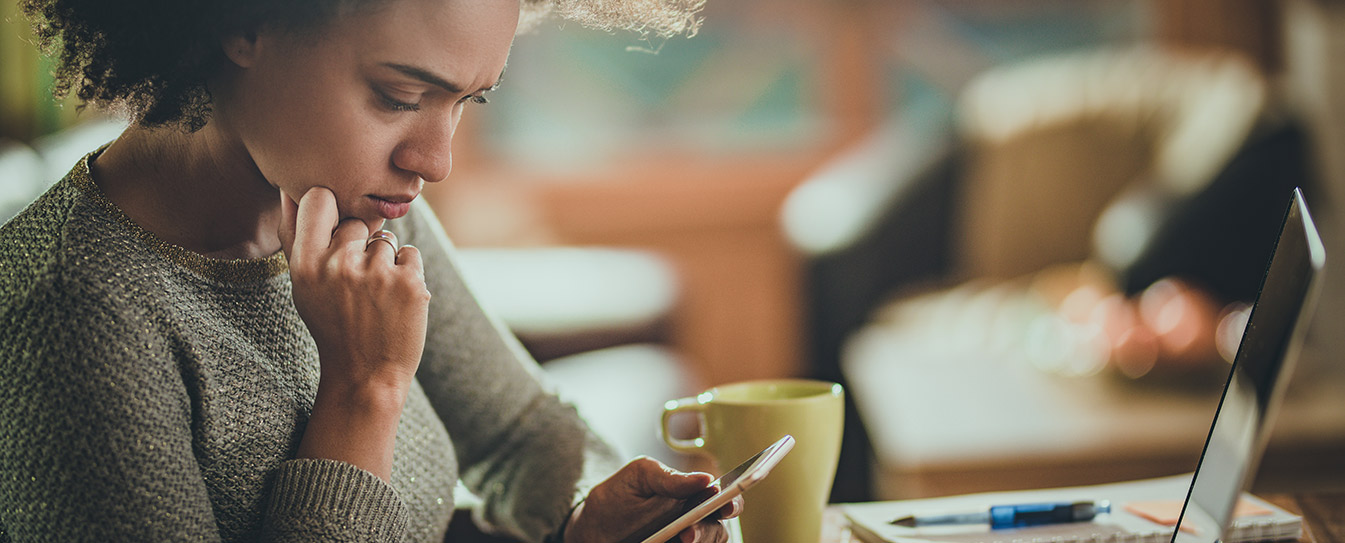 What Data Does Facebook Collect?
Facebook had its largest data breach in September 2018, which exposed the personal information of nearly 50 million users. Incidents like this call into question what data Facebook collects from users in the first place.
Here is the data Facebook collects:
Information and content you provide

Posts, communication, location of photos or posts, date of post, Facebook profile info, contact information.

Networks and connections

Information about the people, pages, accounts, hashtags and groups you are connected with and how you interact with them.

Your usage

How you use Facebook products, features you use, actions you take, frequency and duration of your activities.

Information about transactions made

For any financial transactions made, payment information, billing, shipping and contact details are recorded.

Things others do and information they provide about you

Track and analyze content, communications and information other people provide.

Device attributes

Hardware, software version, battery level, signal strength, available storage, browser type, plugins.

Device operations

Operations and behaviors performed (mouse movements, window location).

Device identifiers

Device IDs and identifiers from games.

Device signals

Bluetooth signals and information about nearby Wi-Fi access points, beacons and cell towers.

Data from device settings

Information on device settings (GPS location, camera or photos).

Network and Connections

Name of mobile operator or ISP, language, time zone. Mobile phone number, IP address, connection speed and information about other nearby devices on the network.

Cookie Data

Information from partners

Information from advertisers, app developers or publishers when you link them to Facebook.
What Happens When You Delete Facebook?
After the Facebook data breach, there was a call to #deletefacebook. But if you participated in this mini-movement, was your data actually deleted?
To start, there is a difference between deactivating and deleting a Facebook account. If you deactivate the account, people won't be able to see your timeline or search for you but there will still be traces of your account, such as messages you've sent. If you deactivate, you can reactivate whenever you want.
Deleting your account will mean that you no longer have access. The deletion will take a few days and if you log back on during that time, the deletion request will be canceled. It can take up to 90 days to completely delete the data that is stored in backup systems.
Copies of some information like log records may still remain in the Facebook database, but they are dissociated from personal identifiers.
Data harvested by outside apps is not necessarily deleted. However, Facebook's rules state that developers must delete this data if a consumer asks them to. This will require you to reach out to the developer to ensure the data is deleted.
Facebook doesn't have the best track record when it comes to data privacy but there are settings you can change to keep your information more secure. Cleaning up your profile and changing these settings will lead to a safer online presence.

5 Tips for Cleaning Up Your LinkedIn
LinkedIn has 154 million American users and 3 million American jobs are posted there every month. With so many people competing for these jobs, it's important that your profile is up to date, stands out and has the proper security. 
1) Change Your Profile Picture
Choose a profile picture that's right for your industry. If you aren't sure where to start, take a look at the profile pictures of other people in your industry and base your choice off that. Make sure to note what they are wearing as well as the setting of their photo.
2) Update Your Job History
When updating your job history, be sure to include all the jobs you've had and specify which tasks you did in each position. Even though your past experience might not be in your current industry, certain skills can still transfer over. Upload any projects and presentations you've done at past jobs. A tangible example of your past work can often tell a recruiter more than a description can.
3) Avoid Buzzwords
When writing your bio for job descriptions, avoid using common buzzwords. These are words that everyone on LinkedIn uses and won't make you stand out to a recruiter. Some overused words include: specialized, leadership, passionate, strategic, experienced, focused, expert, certified, creative and excellent. Do a sweep of your profile for these words and try swapping them out with synonyms. Remember, when writing these descriptions, the thesaurus is your friend!
4) Get Skill Endorsements and Recommendations
What others say about you will boost your credibility and make your profile stand out. Update the skills on your profile so that your coworkers and connections can endorse you for them. You can also endorse others for skills and ask them to return the favor.
When getting recommendations, be sure you choose people who can speak to your skills in a specific way. Vague recommendations like, "She was a good employee and a hard worker," won't be as meaningful as noting specific instances where you excelled. If they aren't sure what to write, give them prompts, such as:
What are some notable projects this person has completed?

Name a time this person helped you.

In what areas does this person go above and beyond?
5) Adjust Your Security Settings
With security settings, you can control what people see when they view your account. This is very important because you don't want to spam your current employer with profile changes to tip them off about your job hunt. You also might not want people to know when you view their profile.
Security settings to adjust:
Activity Broadcast

Privacy & Settings → Privacy → Share Job Changes, Education Changes and Work Anniversaries From Profile → no

You can turn this setting back on once you've cleaned up your profile

Public Profile

Privacy & Settings → Privacy → Edit Your Public Profile → adjust as desired

Activity Feed

Privacy & Settings → Privacy → Blocking and Hiding → Followers → Your Connections

If you're actively on a job hunt and want to showcase your feed, choose "Everyone" but be sure not to share personal info you wouldn't want strangers knowing.

Profile Viewing

Privacy & Settings → Privacy → Profile Viewing Options → Private Mode

By selecting "Private" mode you will disable the "Who's Viewed Your Profile" feature and erase your viewer history. If you want to see who views your profile, you'll have to turn off "Private" mode.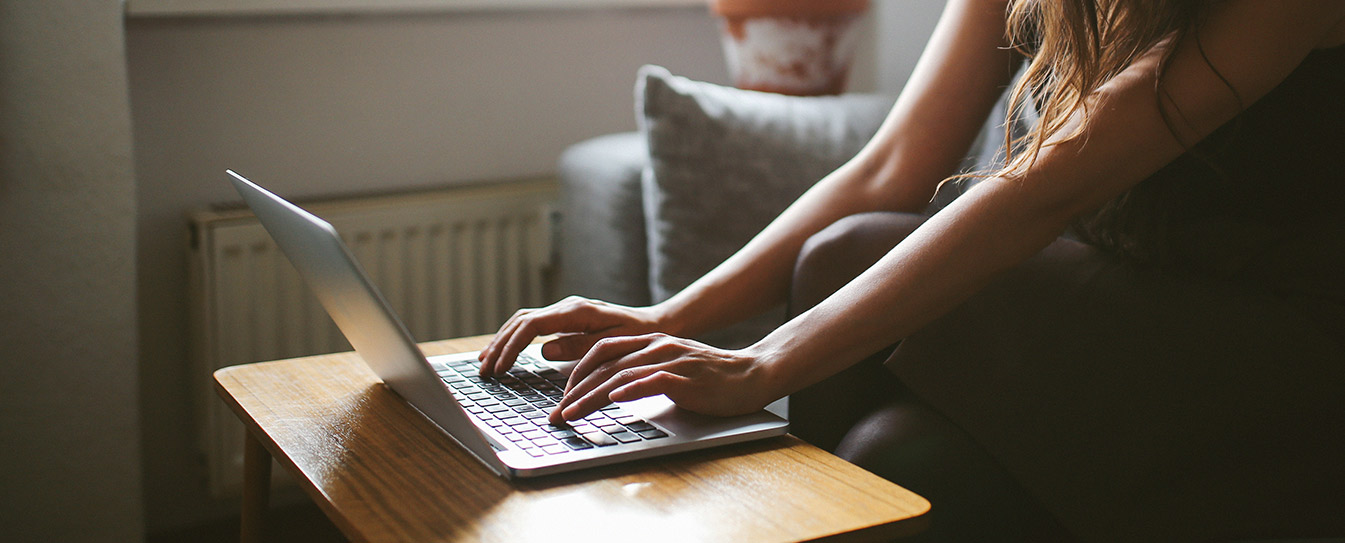 What Data Does LinkedIn Collect?
While in use, LinkedIn collects data about you, both from what you provide as well as what's provided by third parties.
Here is a list of all the data LinkedIn collects:
Registration info

Email address, mobile number, name, password, possibly payment and billing info.

Info from posting and uploading

Info from surveys or resumes and contacts that have been synced.

Content and news

Info you or others post about you.

Contact and calendar info

Contact info that is synced with their services.

Info from the partners or companies

Data is collected from LinkedIn's affiliates, such as using data from your Outlook contacts to improve your networking on LinkedIn.

Service use

It's recorded when you use their sites, apps, or platform technology.

Cookies, web beacons and other similar technologies

Cookies, beacons, pixels, ad tags and device identifiers are tracked.

Your device and location

URL of the site you come from and the site you go to next, IP address, proxy server, operating system, web browser, add ons and GPS if opted in.

Messages

When a message is sent, received or engaged with.

Workplace and school provided info

If your employer or school buys a premium service for you to use, they give data about you.

Other sites and services

Data is collected when you log in with LinkedIn on other sites or use other sites that include LinkedIn plugins (buttons that say "Share on LinkedIn" or "Apply with LinkedIn")
What Happens If You Delete LinkedIn
One way to make a fresh start is to delete your account completely. You may do this with the intention of creating a new one or taking a break from the social site. If you do this, it's important to know what data will still be kept by the company and stay visible to the public.
If you decide to close your LinkedIn account, personal data generally stops being visible to others within 24 hours. The closed account information is then deleted within 30 days of account closure.
LinkedIn has the right to retain your personal data even after the account is closed in order to comply with legal obligations. Information you have shared with others on the site will remain visible on the site even after the account is closed.
LinkedIn is a site that can be very beneficial for your professional online presence. To make the most of this site, update your profile and security settings, but keep in mind the information that's tracked.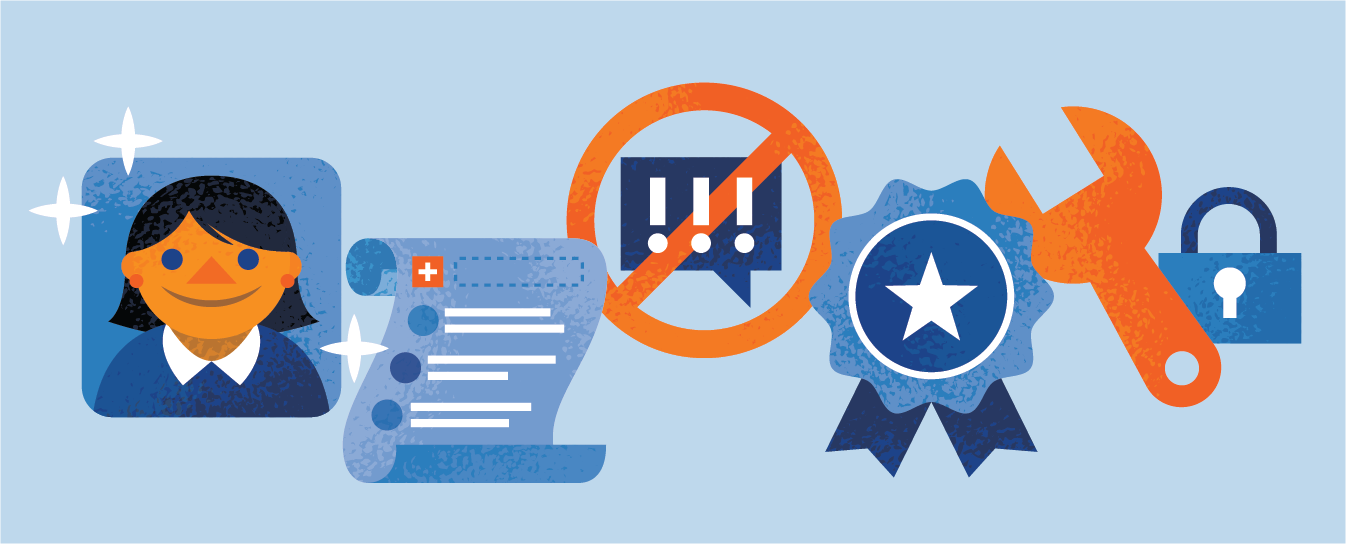 5 Steps for Cleaning Up Your Twitter
Twitter has 321 million active monthly users who send 500 million Tweets each day. There's a lot you can say on this platform, even within the 280 character limit, so it's important that you clean up your rants and anger-induced responses to make it work appropriately.
1) Choose Between Public and Protected Tweets
The default setting of Twitter is to make your Tweets public. This means that they are visible to anyone, whether or not they have a Twitter account. If you've had your Twitter for a while and have shared too many revealing statuses, you may want to either delete your Twitter account and start new or protect your account. Protected Tweets are only visible by your Twitter followers.
To protect your Tweets:
Privacy and safety → Tweet privacy → Protect my Tweets → Save
It's important to note that the public Tweets posted before protecting your account may still be indexed by search engines. This makes them searchable. To remove them completely from searches, submit the URL of the deleted Tweets as outdated content.
2) Clean Up Past Posts With Advanced Search
If you decide to leave your account public, you'll want to clean up your past posts. Use Twitter's advanced search feature to find and delete any incriminating Tweets from over the years. Be sure to look for any discriminatory language; lack of professionalism at work or school; anything that could be portrayed as violence or bullying; mentions of drinking or drug use; and criminal activity or sexually explicit posts.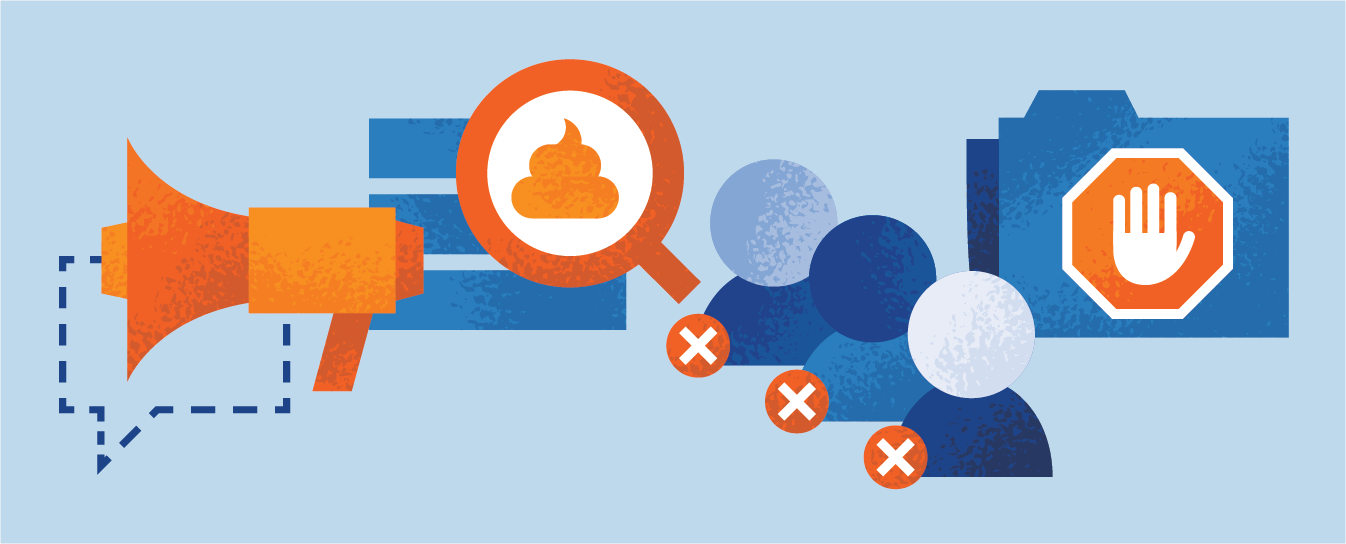 3) Unfollow Accounts
While doing a deep clean of your Twitter account, don't forget to go through the list of people you follow. This is something that a recruiter might look at. It also influences what you see on your feed and what you'll be more likely to retweet.
Here are some accounts that you'll want to unfollow:
Inactive users — users who haven't posted in a while. Deleting these will improve your follow ratio.

Irrelevant users — people who don't add value to your Twitter experience.

Inappropriate Users — people who post offensive or inappropriate content that you don't want to be associated with.

Low-quality accounts — accounts that are spammy or fake.
4) Prevent Twitter From Using Your Data to Serve You Ads
Aside from increasing your privacy by protecting your Tweets, there are settings you can change to limit the amount of data that Twitter collects from you.
To opt out of Twitter using your information to personalize ads:
Privacy and safety → Personalization and data → Edit → disable all settings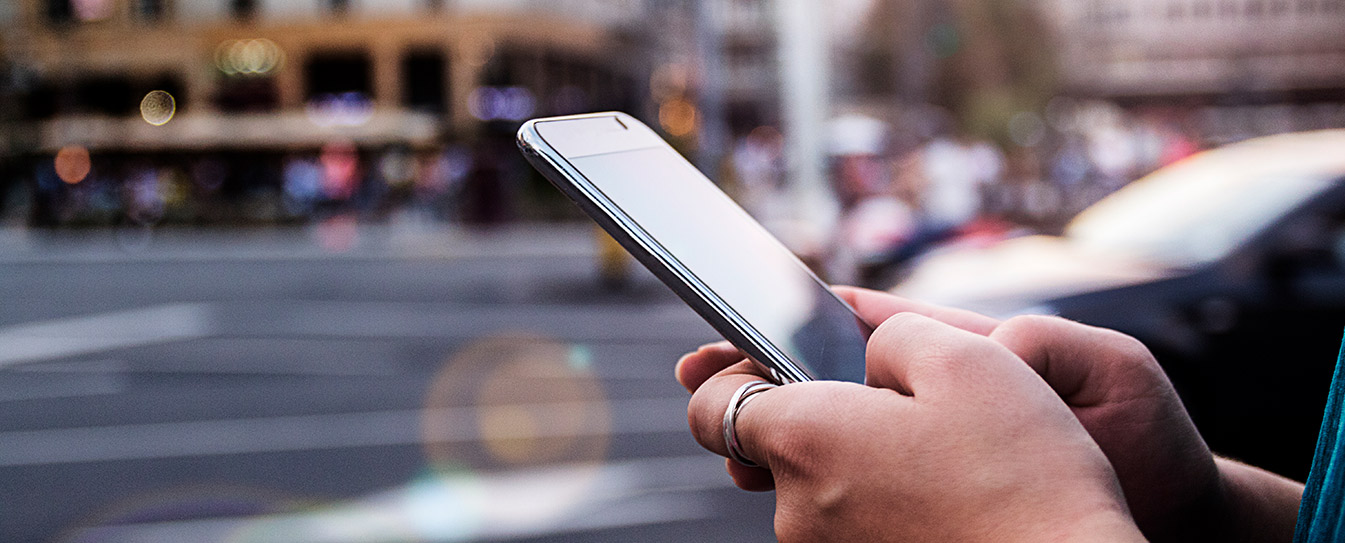 What Data Does Twitter Collect?
When using the browser or app, Twitter collects data about you and your device.
Some data they track includes:
Device and Personal Information

IP address, email address, phone number, address book contacts, public profile

Activity

What you've read, liked or retweeted
What Happens if You Delete Twitter?
If you'd like to get rid of your Twitter account completely, you have the option. When you delete your account, it will have a 30-day deactivation period. During this time you can choose to recover it before it's permanently deleted. When deactivated, the Twitter account (display name, username, public profile) will no longer be viewable on the browser site, Twitter for iOS or Twitter for Android. However, the account may still be indexed by search engines.
Twitter is known for being a platform that can display your rapid fire thoughts. This can be beneficial as it shows your personality in a way that other platforms don't. On the other hand, it may reveal too much personal information. To find the balance, clean up your past Tweets and be sure your security settings keep your information protected.

We live in an age where social media is everywhere. It may not be realistic to completely delete your profiles, but cleaning them up and being aware of the data each app collects will help you create a safer online presence. To ensure your location and device information is secure while using these sites, use Panda Security's Free VPN. By using a VPN, you won't have to worry about your device information being collected and tracked by these sites.
Sources:
Jobvite I LinkedIn I Instagram I Forbes I Hootsuite I Social Talent I Brand Yourself I CareerBuilder I Twitter I It Still Works I CNet I Lifewire I Facebook I CBS News I Omnicore Agency I Business News Daily I Hootsuite I TechCrunch I IvyWise