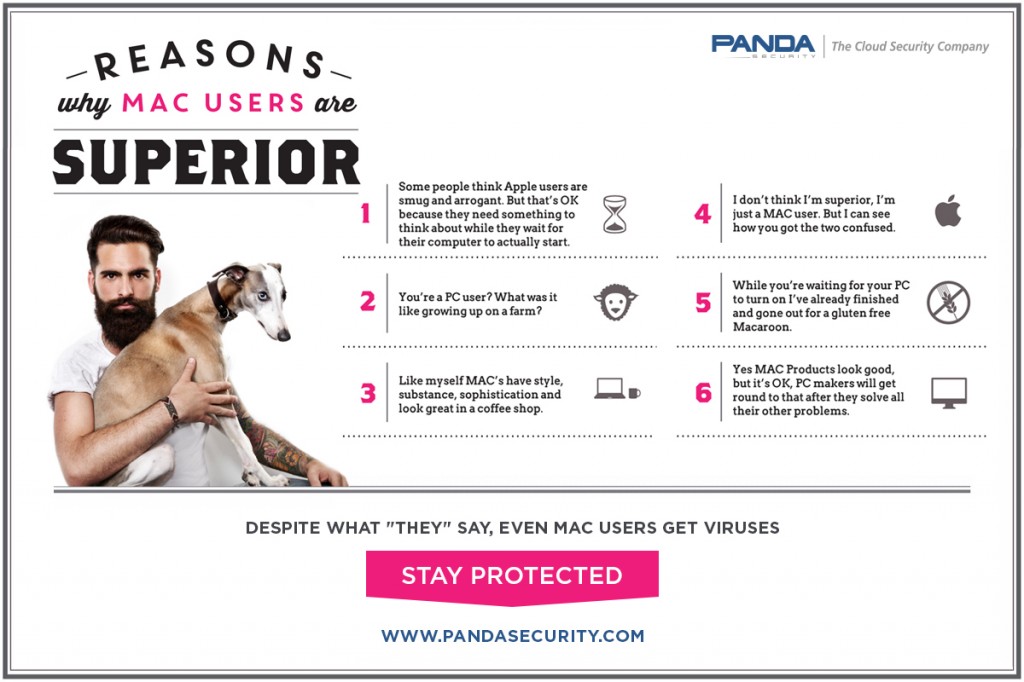 Reasons why Mac users are Superior
Some people think Apple users are smug and arrogant. But that´s OK because thy need something to think about while they wait for their computer to actually start.
You´re a PC user? What was it like growing up on a farm?
Like myself MAC´s have style, substance, sophistication and look great in a coffee shop.
I don´t think I´m superior, I´m just a MAC user. But I can see how you got the two confused.
While you´re waiting for your PC to turn on I´ve already finished and gone out for a gluten free Macaroon.
Yes MAC Products look good, but it´s OK, PC makers will get round to that after they solve all their other problems.
DESPITE WHAT "THEY" SAY EVEN MAC USERS GET VIRUSES
STAY PROTECTED