PandaLabs, Panda Security's anti-malware laboratory, today published its Quarterly Report for Q1, analyzing the IT security events and incidents from January through March 2012. In the first quarter of 2012 alone, six million new malware samples were created, in line with the overwhelming figures of previous years.
Malware Statistics
Trojans set a new record for becoming the preferred category for cybercriminals to carry out their information theft, representing 80 percent of all new malware. In 2011, Trojans 'only' accounted for 73 percent of all malware. Worms took second place, comprising 9.30 percent of samples, followed by viruses at 6.43 percent. Interestingly, these two malware categories have swapped positions compared to the 2011 Annual Report, where viruses stood at 14.25 percent and worms were third with 8 percent of all circulating malware.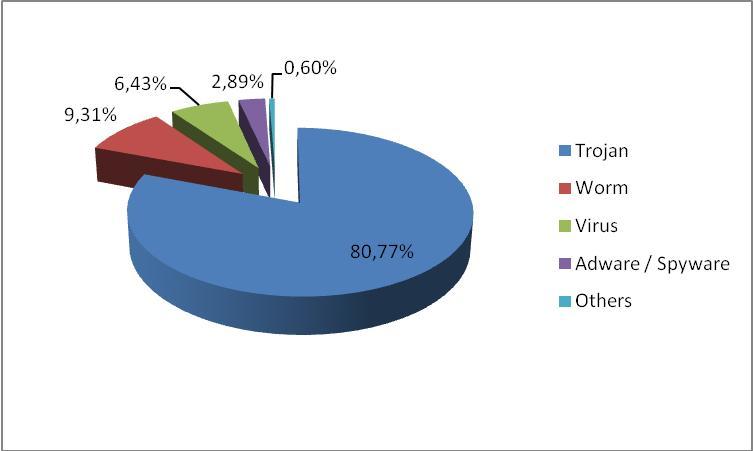 As for the number of infections caused by each malware category, the ranking coincides with that of new samples in circulation. Trojans, worms and viruses again occupied the top three spots. Interestingly, worms only caused eight percent of all infections despite accounting for more than nine percent of all new malware. This is quite noteworthy as worms usually caused many more infections due to their ability to propagate in an automated fashion. In any event, the figures simply corroborate what is well known: Massive worm epidemics have become a thing of the past, and have been replaced by an increasing avalanche of silent Trojans, cyber-criminals' weapon of choice for their attacks.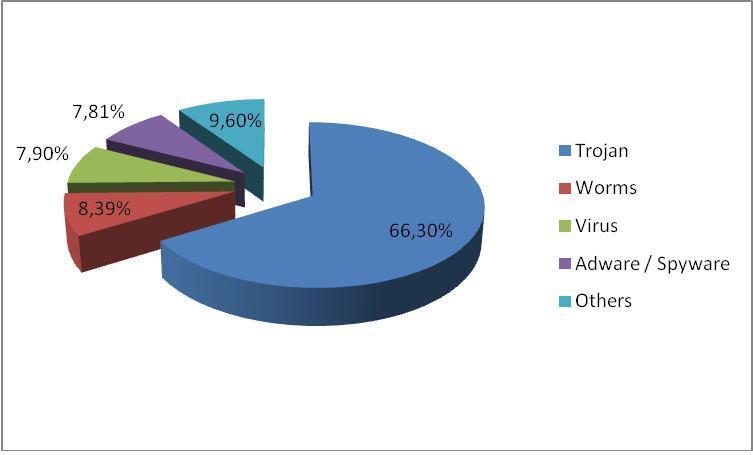 China Tops List of Infections per Country
The average number of infected PCs across the globe stands at 35.51 percent, down more than three points compared to 2011, according to Panda Security's Collective Intelligence data. China once again led this ranking (54.25 percent of infected PCs), followed by Taiwan and Turkey. The list of least infected countries is dominated by European countries -nine out of the first ten places are occupied by them. Japan is the only non-European country among the top ten nations with under thirty percent of computers infected. The top three places are occupied by Sweden, Switzerland and Norway.
Countries with the most malware infections: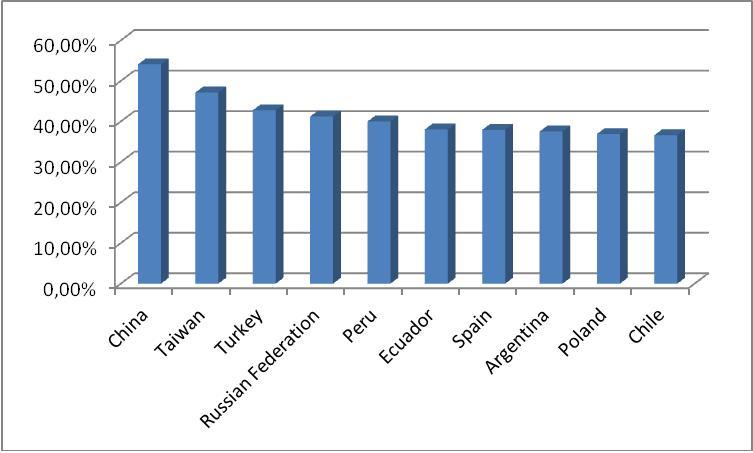 The Quarter at a Glance
PandaLabs highlights several top security incidents during Q1 in the report. There was a marked increased in 'ransomware' attacks over the past quarter especially due to the so-called 'Police Virus'. This virus displays messages containing the logos of international law enforcement agencies to trick users into believing that their computers have been locked by the police for visiting inappropriate websites or making illegal downloads. To unlock it, users have to pay a fine, usually in the range of one hundred euros, dollars or British pounds (depending on the target of the attack). However, those messages don't come from the police, but from the Trojan itself.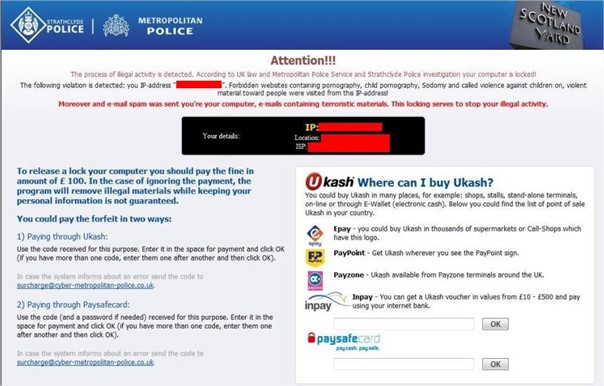 The report also covers the latest attacks on Android cell phones, distribution of malware via Facebook, the Megaupload case, cyber-war and the latest activities of the Anonymous and LulzSec hacktivist groups.
According to Luis Corrons, technical director of PandaLabs, "Although it's still early in the year, so far what we have seen in 2012 is a continuation of past trends. Cyber-criminals are still trying to steal users' information and money by any means possible".
As always, PandaLabs advises all users to keep their computers adequately protected. With this in mind, Panda Security offers its free tool Panda Cloud Antivirus.
The quarterly report can be downloaded from: https://press.pandasecurity.com/press-room/reports/