Q&A with leaders of "Anonymous" group responsible for the attacks on the Motion Picture Association of America and others available on the PandaLabs blog
PandaLabs, Panda Security's anti-malware laboratory, which first broke the news of organized cyber protests against the Motion Picture Association of America and other copyright-focused organizations last week, has published an exclusive interview with the group responsible for the protest.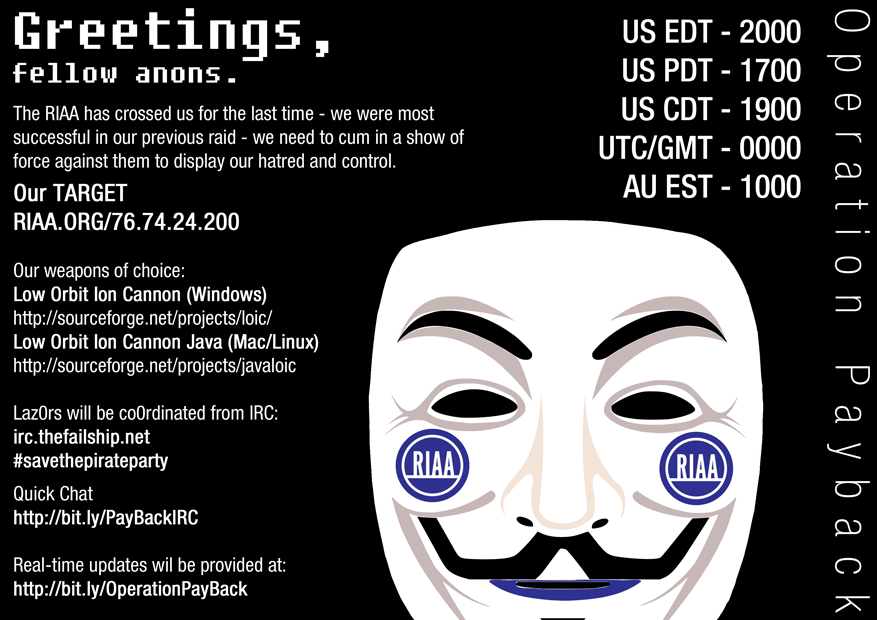 The protest organizers, dubbing themselves "Anonymous," have been calling on like-minded individuals through social networking sites 4chan, Reddit, Digg and Twitter to launch distributed denial-of-service attacks (DDoS) against a number of organizations' anti-piracy actions. In the interview, the protest organizers assert that "there is no timeframe (for the attacks). We will keep going until we stop being angry."
Dubbed "Operation Payback," the cyber protest by Anonymous began on Sept. 20 in response to the decision by the Recording Industry Association of America and Motion Picture Association of America to contract with an Indian software company to shut down free file-sharing sites such as The Pirate Bay. Through its investigation of the incident, PandaLabs was able to make contact with the orchestrators of the protest and garner insight into their motives and modus operandi.
To read the full interview, conducted by PandaLabs threat researcher Sean-Paul Correll, please visit this post.