With a detection ratio of 99.9%, Panda Antivirus Pro 2011, powered by the same detection engine as all Panda Security solutions, has earned the highest Advanced+ rating awarded by the prestigious laboratory
The test, performed in December, pitched several security solutions against 82,036 samples of PUPs, a category that includes spyware, adware and rogueware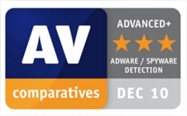 Panda Antivirus Pro 2011, from the new retail lineup of Panda Security –The Cloud Security Company–, has been awarded the highest Advanced+ rating, winning the latest on-demand test by av-comparatives.org. This test analyzed detection ratios of PUPs (potentially unwanted programs), a category that includes spyware, adware and rogueware.
The test by AV-comparatives.org, the prestigious independent security laboratory, ran a series of 82,036 samples against each solution. Detecting 99.9% of the samples, Panda demonstrated just how effective it is against this type of threat.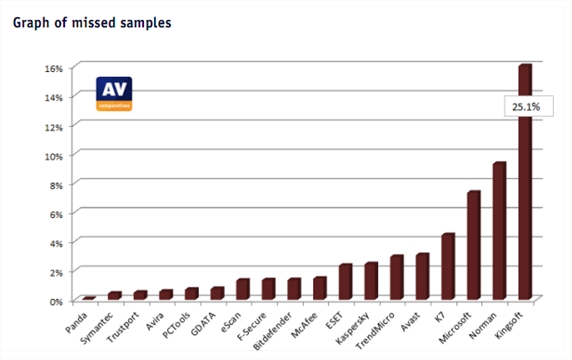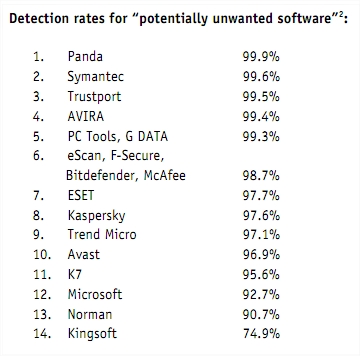 According to the 2010 PandaLabs Report, PUPs account for 11% of the more than 20 million threats that have appeared and been classified by Collective intelligence over the last year. In fact, 40% of all fake antivirus programs in existence were created in 2010. In other words, since this new type of threat first appeared four years ago, at PandaLabs we have classified a total of 5,651,786 individual examples of fake antivirus programs, of these, 2,285,629 appeared between January and November 2010.
The award-winning product, Panda Antivirus Pro 2011, forms part of the Panda Security retail lineup and shares its antimalware engine and detection capacity with the rest of the solutions. Its technology for detecting and identifying malware leverages the knowledge of millions of users that make up the community of Collective Intelligence, an automatic system for detecting, analyzing and classifying new threats in real-time.
For more information on threats visit the PandaLabs Blog.