According to data gathered by Panda's free online antivirus scanner, Trojans continued to be the most prolific malware threat in February
According to data gathered by buy propecia online
t="_blank">Panda ActiveScan, the free online scanner offered by Panda Security, The Cloud Security Company, only 39 percent of computers scanned in February were infected with malware, compared to 50 percent last month. Trojans were found to be the most prolific malware threat, responsible for 61 percent of all cases, followed by traditional viruses and worms which caused 11.59 percent and 9 percent of cases worldwide, respectively. These figures have hardly changed with respect to the January data.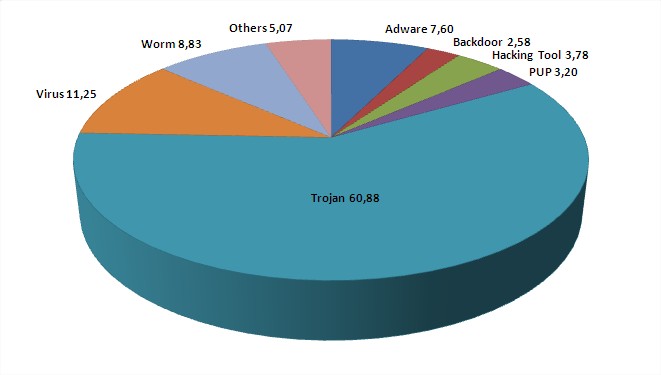 There have hardly been any changes either in the most prevalent malware specimens detected this February. The CI.A, Downloader.MDW or Lineage.KDB Trojans continued to spread and infect systems in approximately the same numbers as last month.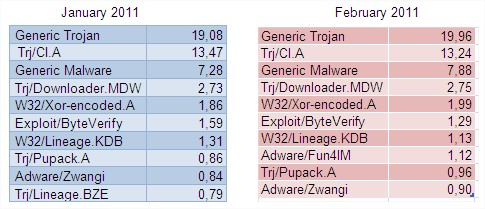 China, Ukraine, Thailand or Taiwan held the top four highest rates of infection (over 50 percent of cases). Other countries such as Italy, the U.S. or France recorded rates below 40 percent, but ranked higher than last month.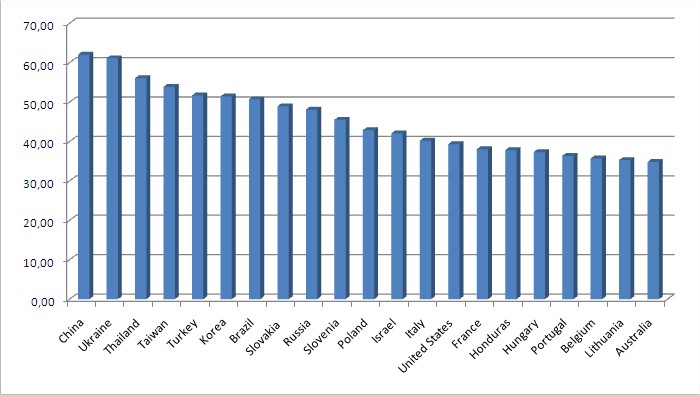 More information is available from the PandaLabs Blog.