AV- Comparatives, the independent research institute for IT security, has been guaranteeing the execution of individual and comparative tests for years, which ensure the quality of all internationally relevant IT security products. Obtaining some of its official seals and certifications, such as those obtained by Panda Security, is a guarantee of being a cyber security solution that meets current market demands.
Now the independent laboratory AV-Comparatives has published the results of the Real-World Protection Test -a test that examines the best cyber security solutions for individuals– carried out between July and October. In this exercise they examine the security suites of the 17 most renowned brands on the market.
The Real-World Prection Test, as its name indicates, tries to be as close as possible to a real scenario. To do this, their test-cases are malicious URLs such as those that any user can find. In addition, AV-Comparatives puts the focus on the entire security suite instead of its individual features separately. It does so because it is the most realistic way to see the product's performance, since all the components of the suite can protect the computer.
As usual in the Austrian AV lab tests, Panda Security has achieved outstanding results, blocking 100% of threats.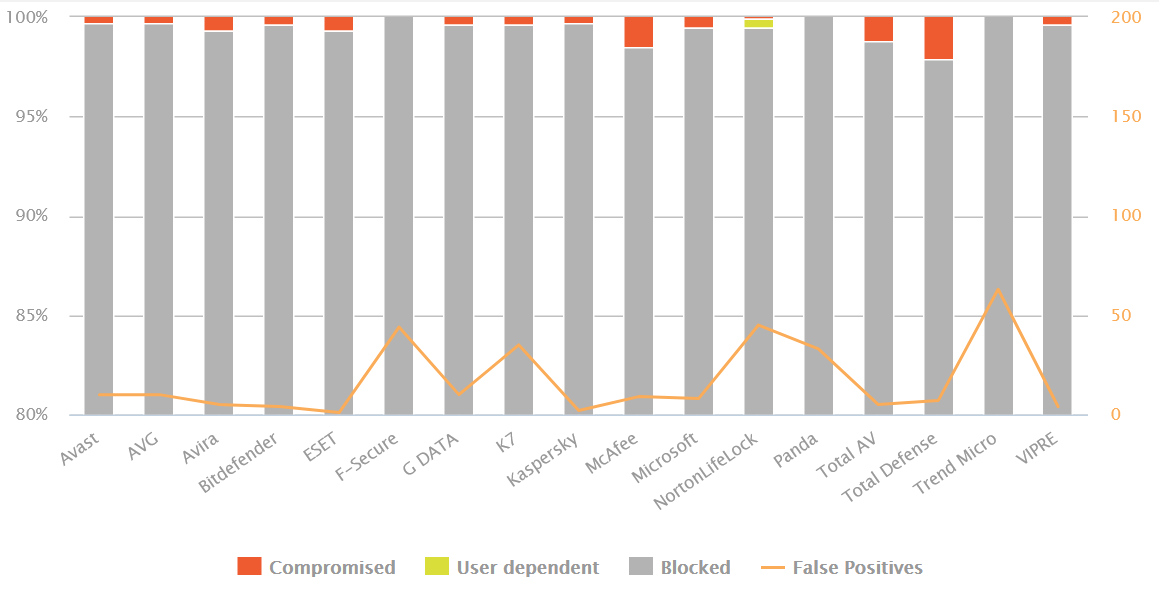 Panda Security is already a regular standout in the AV-Comparatives tests, which have earned it numerous acknowledgements from the Austrian intependent organisation. After this last exam, Panda once again brings back home a new medal, and stands out among its competitors with the Advanced seal in Real-World Protection.