Panda Security, The Cloud Security Company, today announced a new beta version of its popular Panda Cloud Antivirus. Panda Cloud Antivirus 2.9 Beta offers a sneak preview before the official release of Panda Cloud Antivirus 3.0.
Panda Cloud Antivirus Beta includes a firewall with an intrusion detection system (IDS), USB vaccination, and protection against pages with malicious content. The beta release introduces a new, more modern look and feel which can be fully customized by users to suit their needs. Additionally, with the new Wi-Fi monitor users will be able to display a list of all devices that are currently connected to their network, and find out if there is someone stealing their Wi-Fi.  
The new version is even lighter and safer than the previous one, with significantly improved protection capabilities and product performance. "We are aware of the need to continue evolving our solution Panda Cloud Antivirus to keep our customers' trust. And our efforts are paying off, as shown by the excellent results obtained by Panda Cloud Antivirus in the latest AV-Test evaluation, in which our solution was ranked as the best free antivirus solution", said Alberto Añón, Panda Cloud Antivirus Product Manager at Panda Security.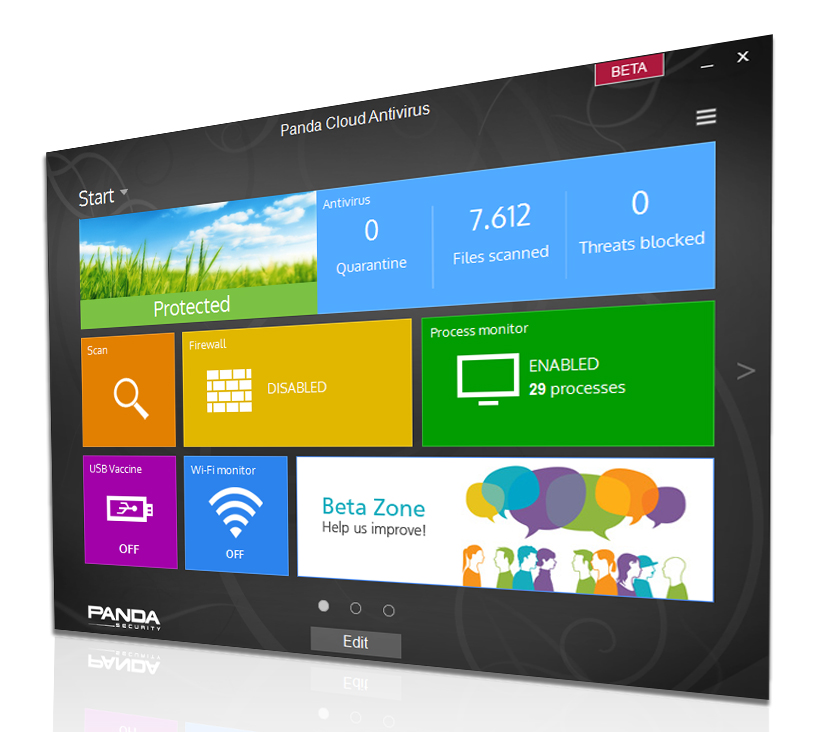 Top Ratings by AV-Test
The latest evaluation and certification report published by the prestigious IT security institute AV-Test rates Panda Cloud Antivirus as the best free antivirus solution. The product obtained top ratings in the protection (6/6) and ease of use (6/6) areas, without a single false positive.
Close Interaction with the User Community
The new beta version is now available for download here
"Beta versions play an essential role in tuning up and developing the final product. Only by listening to and interacting with users can we develop a solution that really meets the needs of our user community", explained Añon.