Panda Security, The Cloud Security Company, has celebrated Safer Internet Day with the launch of a campaign aimed to educate and raise awareness as well as protecting the whole family. Under the name Internet in Safe Hands, this initiative focuses on increasing the Internet safety of teenagers, parents and senior citizens and providing key information for being aware of potential risks like 'cyberbullying' or 'childgrooming'.
Internet Security Tools and Information
In particular, Internet in Safe Hands offers families information and resources ranging from top tips for safer Internet use (Mums on the Web Guide, Silvers Surfers and the Web Guide, Parents Guide, Guide to Safe Online Shopping, Social Media Best Practices, Internet Threat File, etc.), to free downloads of every product in Panda Security's 2013 consumer line.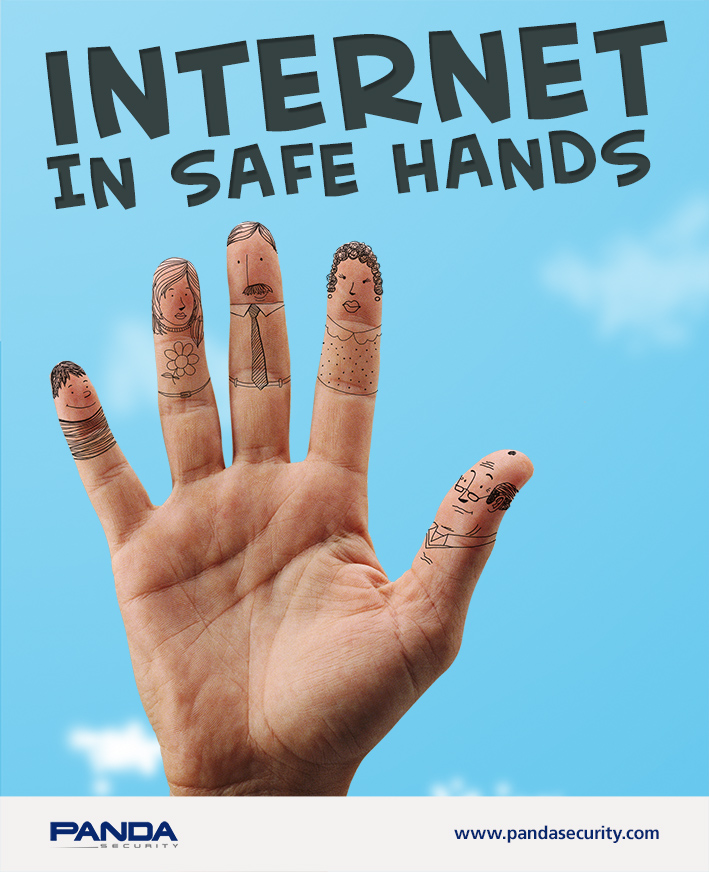 Social Media
Internet in Safe Hands dedicates a specific section to raising awareness of the risks and promoting good practice for the safe use of social media. Never share personal information on social networking sites, use strong passwords, be selective about who you accept as a friend on social media, never accept files or anything else from strangers, never provide more information than is necessary and be wary of websites that request personal information – these are some of the basic rules and tips offered by Panda Security.
"Most everyone has relatives or friends who use social media sites like Facebook, Instagram or Twitter to post and share family and holiday photos, funny moments, strange and crazy pics, etc. Many of us are subscribed to different websites, or simply like commenting on posts from known –and sometimes unknown people–, or sharing all types of content. But despite the enormous communication and information possibilities offered by social media, there are also risks, especially for young children, teenagers and older people with little or no knowledge about new technologies. Observing some basic precautions, along with a little dose of common sense, is key to enjoying social media securely and responsibly", explained Luis Corrons, technical director of PandaLabs.
The Entire 2013 Consumer Line, Free
As part of the resources offered by Panda Security through its new Internet in Safe Hands campaign, users can download, free of charge, every product belonging to Panda Security's 2013 consumer line, and enjoy immediate protection with the collective knowledge of millions of users, best-of-breed antivirus, anti-malware and anti-spam technologies, a personal firewall and parental controls, among other features.
The solutions included in this line are Panda Global Protection 2013, Panda Internet Security 2013 and Panda Antivirus Pro 2013.
For more information about the Internet in Safe Hands campaign, please link here: