We couldn't be happier! Why? Because of the results of the latest AV.Comparatives test!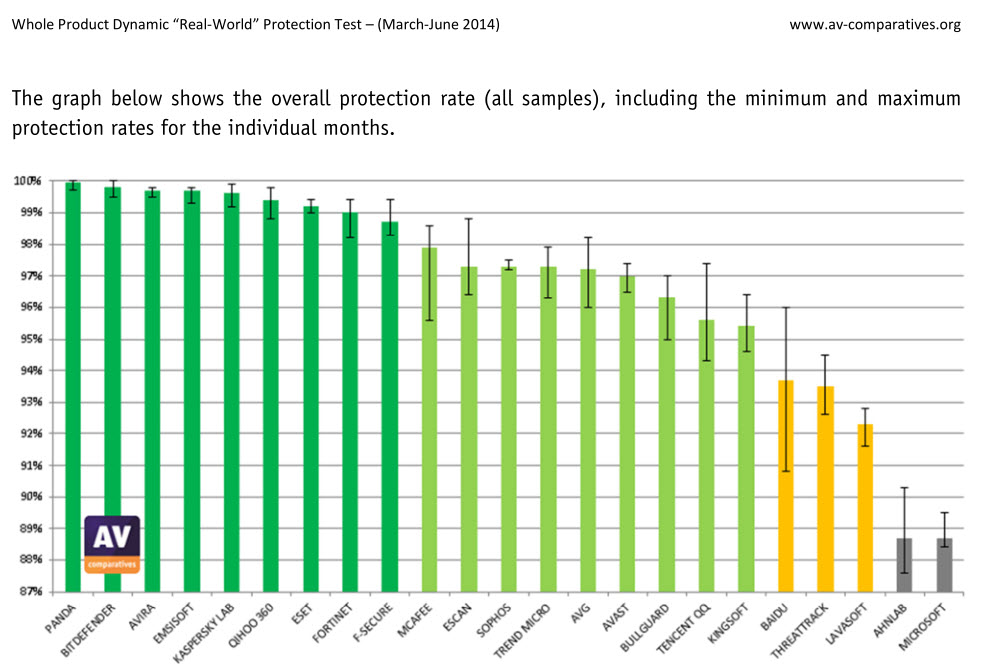 Panda Security has been declared number one by AV.Comparatives, in its Real World Protection test carried out from March to June this year.
Panda Security's Panda Cloud Antivirus Free solution came out as the best proactive protection solution in the 'Real World' test, according to the comparative survey of the independent laboratory at AV-Comparatives.
The Real World test is recognized within the industry as one of the most exhaustive and rigorous tests organized by AV-Comparatives.org, as it offers a realistic image of the protection offered by antivirus solutions available to users.
During the more than 150,000 tests performed during these months, Panda's antimalware solution was the protection that returned the highest detection ratio, detecting and blocking 99.9% of threats.
Do you want to try the number one antivirus on the market?