Protection for Mac desktops and laptops against all types of threats for Mac OS X and Windows as well as scanning of other Apple devices: iPhone, iPad and iPod
There are around 5,000 strains of Mac malware, and the platform can also be affected by 170,000 macro viruses for Windows. In 2010, 175 vulnerabilities were detected on the Mac operating system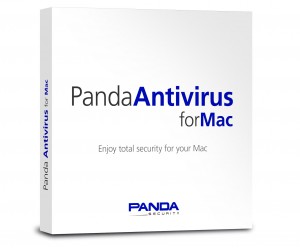 Panda Security, The Cloud Security Company, has announced the launch of Panda Antivirus for Mac. This new solution delivers complete protection against all types of malware able to affect Mac OS, Mac OS X, Windows and Linux, protecting users not just against threats designed specifically to target the Apple platform, but also preventing Mac users from transmitting malware to other operating systems.
Panda Antivirus for Mac scans files and email, detecting and eliminating or blocking all types of threats, such as Trojans, spyware, keyloggers, adware, hacking tools, botnets, dialers, scareware and other threats initially designed for Windows, but which also affect Mac, such as macro viruses.
According to Ivan Fermon, SVP Product Management from Panda Security, "Mac security was something Panda had to address. We believe this is the right time to launch a product like this, given that Apple is becoming globally more popular for various reasons (among others, due to the success of other devices, such as iPad) and could now start to be targeted by hackers."
The solution includes two scan engines: an on-access scan or resident protection, protecting the computer at all times and alert to any security incident, and an on-demand scan, allowing users to launch scans of the complete system or specific components. It can also scan Apple iPhone, iPad and iPod, thereby ensuring that if any of these devices is carrying malware, it won't infect other similar devices or Mac computers.
Mac security
"Hackers are looking to profit from their activity, that's why there are so many different examples of malware. At PandaLabs we receive an average of 55,000 new threats every day. Until now, Apple users were not an attractive target for hackers, as the number of potential victims was so small compared to Windows. But now the market is changing…", adds Ivan.
Despite the sense of security among the Mac community, there are currently some 5,000 classified strains of malware that specifically affect Apple systems, with around 500 new samples appearing every month. In addition, there are approximately 170,000 macro viruses that PandaLabs has cataloged throughout its 20-year history, and Mac users are also vulnerable to these viruses.
Moreover, in 2009 some 34 vulnerabilities were detected in the Mac OS. So far in 2010, this figure has risen to 175, which is considerably in relation to Apple's global market share.
"We have always held the theory that when Apple reaches a more significant market share, around 15% worldwide (which given its current rapid growth will be achieved shortly), hackers will begin to target attacks against this platform. We would even say that today, the Windows operating system is more secure than Mac, simply because Microsoft has been working proactively on security for many years. As the Apple system has yet to be seriously threatened, it may contain more vulnerabilities than those we are aware of, which could be exploited to launch 'zero-day attacks' similar to those against Windows", says Ivan Fermon, SVP Product Management of Panda Security.
This theory is supported by analysts like Chris Christiansen, of IDC: "Most Mac users take security too lightly. In fact, most are quite proud of the fact that they don't run any security at all. That's an open door; at some point it will be exploited." .
Mac users are not just open to infection from malware specifically designed for the platform, but they can also be transmitting Windows threats without realizing –and therefore helping spread viruses, worms and Trojans, which is a crime in many countries. There are also other security issues not specifically related to malware that affect Mac users, such as phishing or fake antiviruses.
Price and availability
This solution will be available from October 20 on Panda Security's website at the price of €49.95 (one-year license with complete services). Panda Security for Mac is available in six languages: English, Spanish, French, Italian, German and Japanese.
A free trial version is available, with services included.