The growth of malware appears unstoppable. In total, some 20 million new strains were created worldwide in the third quarter of the year, at a rate of 227,747 new samples every day.
Similarly, the global infection ratio was 37.93%, slightly up on the previous quarter (36.87%).
These are just a few of the figures presented by Luis Corrons, Technical Director of PandaLabs, from the latest quarterly report.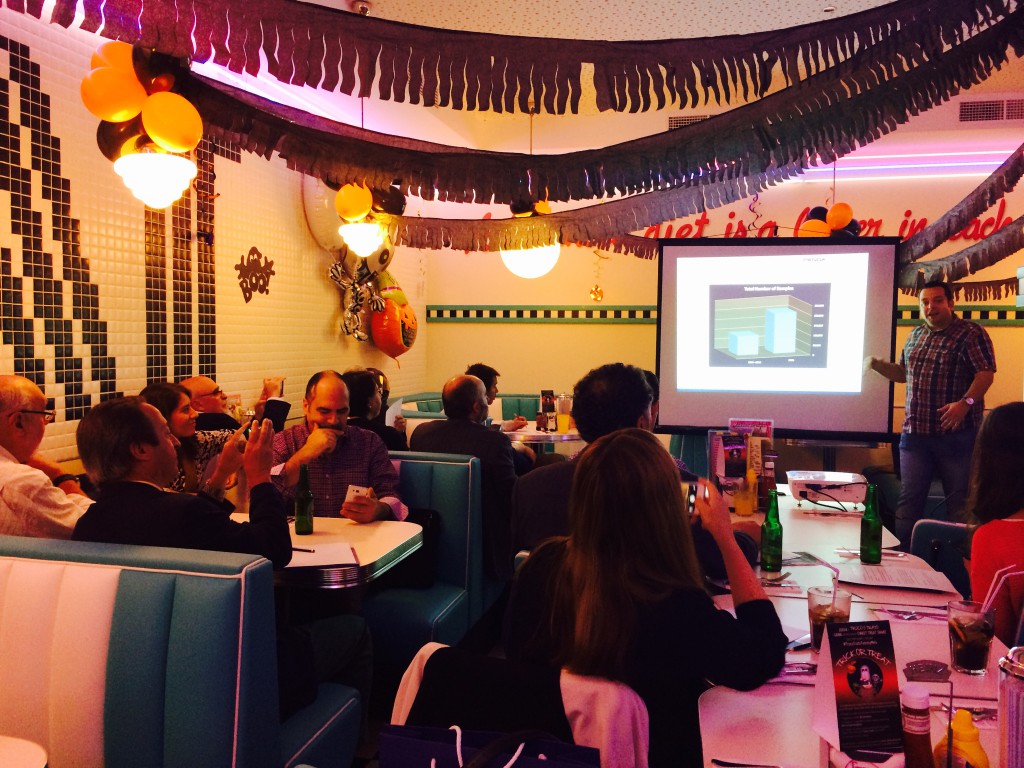 As you can see, this latest presentation had a slightly different feel to it from others in the past. We'll show you more later. 😉
Trojans are on the increase
Trojans are still the most common type of malware (78.08%). A long way behind in second place come viruses (8.89), followed by worms (3.92%).
Luis explained that "In these last months we have seen how cyber-crime has continued to grow. Criminals haven't ceased to create malware in order to infect as many systems as possible so as to access sensitive or confidential information."
"Corporate environments are also under attack," he added. "In the last three months many large companies have been drawn into numerous scandals, including the so-called 'Celebgate', where nude photos of actresses and models hosted on Apple's iCloud service were leaked, or the theft of passwords for Gmail and Dropbox."
Trojan infections rise while PUPs drop
On the other hand, Trojans also accounted for most infections during this period, some 75% of the total, compared with 62.80% in the previous quarter.
PUPs are still in second place, responsible for 14.55% of all infections, which is down on the second quarter figure of 24.77. These are followed by adware/spyware (6.88%), worms (2.09%), and viruses (1,48).
Infections by country
With respect to the data across different countries, China still has the highest infection rates, at 49.83%, followed by Peru (42.38%) and Bolivia (42.12%).
In fact, the ranking of countries with the highest infection rates is dominated by Asian and Latin American countries. Spain (at 38.37%) is also among the countries with infection rates above the global average.
Europe is the region with least infections, with nine countries in the top ten most secure. Norway (23.07%) and Sweden (23.44%) top the list, followed by Japan (24.02%), the only non-European country in the ranking.
Presentation of the PandaLabs Quarterly Report
As we mentioned before, this quarter's presentation had a slightly spooky feel to it, with skulls, ghosts, presents and plenty of other surprises!
Here are some photos of our Halloween presentation.