The new 2016 Consumer Solutions range by Panda Security is finally available! In an increasingly global and multi-device environment, the 2016 Consumer Solutions range is designed to make the digital world easier and more secure.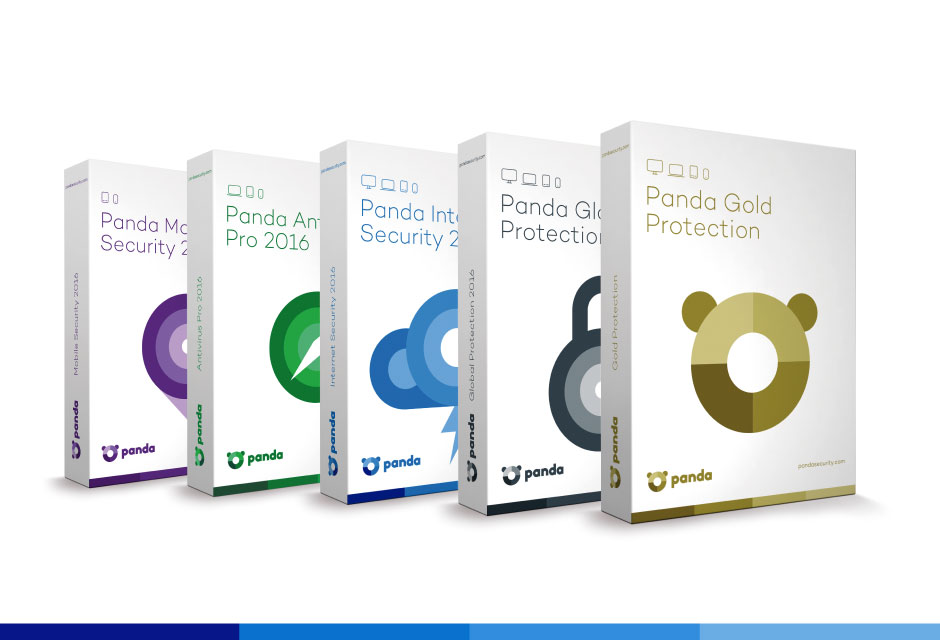 The solutions portfolio for protection on all devices includes:
Panda Gold Protection 2016
Panda Global Protection 2016
Panda Internet Security 2016
Panda Antivirus Pro 2016
Panda Mobile Security 2016
Panda Antivirus for Mac 2016
Panda Free Antivirus 2016
It allows you to shop and browse online safely; protects families against inappropriate content; keeps identities and confidential information safe. The monitoring and optimizing of different devices is now easier than ever with the new Panda products.
Multiplatform and multi-device solutions
All of the products in the new 2016 Consumer Solutions range, from the most basic to the most advanced, offer multiplatform protection, providing service on Windows (including Windows 10 compatibility), Android, Mac and even antitheft for iPhone and iPad.
Mac systems and iOS devices are also becoming victims of attacks and threats. Therefore, the new 2016 Consumer Solutions range includes Panda Antivirus 2016 for Mac, a complete protection against viruses and other Internet threats for Mac users. It offers updates, quarantine and the possibility to analyze your iOS devices from your Mac.
The entire range includes an app for iOS that allows for the remote location of the device in case of loss or theft.
Features of the 2016 Consumer Solutions range
Data protection (Data Shield) to prevent the stealing of information relating to the devices. In addition Panda Global Protection 2016 and Panda Gold Protection 2016 allow for the safeguarding of files so no one can access them
Protection of Wi-Fi networks to display the computers on the network and detect intruders. It also allows for network audits to check its safety and potential vulnerabilities, and to block access from unknown computers.
USB protection, providing immunization and a protective shield to analyze the USB when inserted into the device.
Improved features such as Parental Control; application control, a highly effective protection against zero-day malware; PC recovery system, safe browsing, and password management and an easier, more intuitive interface (Panda Simplexity).
This is what you can find in the new 2016 Consumer Product range by Panda Security: