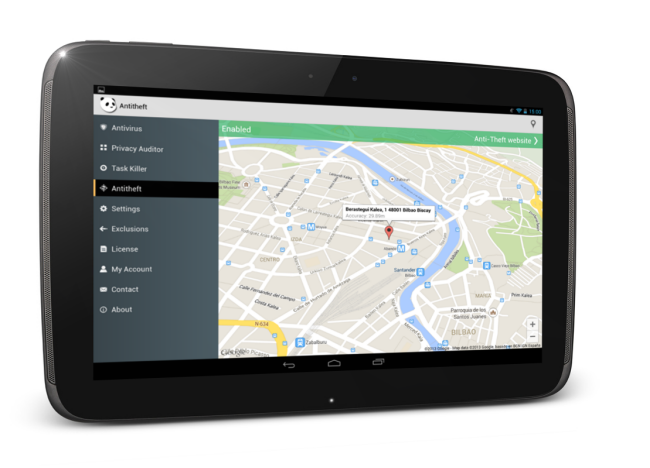 Panda Mobile Security version 1.1.0, our antivirus for Android, is now available on Google Play. Those that you have installed the previous version will be automatically updated. This new version incorporates the functionality of anti-theft with the following protections:
– Ability to read current location
– Lock
– Remote device erasing through My Account
Furthermore, it has adapted a design to optimize viewing on tablets, enhanced the ability to send questions and suggestions to Technical Support, updated the anti-malware engine, and has corrected issues reported by our users. As always, you can download our antivirus for Android through Google Play.
Product Characteristics

It's maximum antivirus protection for Smartphones (AndroidTM), tablets (AndroidTM), and smartTVs (AndroidTM).  It includes:
– Antivirus: analyzes installed applications before the first use. Simple analysis can also be performed on demand or automatically
– Protection against download threats: automatically analyzes both installed applications and updated, without affecting the performance of your device
–  Analysis of SD cards: scan memory SD cards for threats.
Panda Mobile Security does not affect the performance of your smartphone or tablet, and does not reduce the life of the battery.
More | Should I Install an Antivirus on my Smartphone of Android Tablet?