-Panda Security has entrusted María Campos with the pre-sales department in the more than 50 countries in which the Spanish multinational operates.
-With a track record of over 18 years in the sector, Campos will be in charge of boosting Panda's new leading cybersecurity solutions for the corporate segment.
-"I'm very enthusiastic about taking on this challenge, and fully committed to reinforcing Panda's position in the key accounts segment. In fact, my decision is based on Panda's strategic course and backed up by the growth that the company has experienced. For all these reasons, I have every confidence that this decision will bring great success to the company," stated María.
María Campos has been appointed as Panda Security's new VP of Sales Worldwide, Key Account, Managed Security Service Provider (MSSP) and Telecommunications. Campos will take on the responsibility of leading the key account segment business unit at a global level, after over 18 years in the IT sector where she has achieved considerable success.
Before joining Panda Security, María Campos was part of the Intel Security team in 2014, after its acquisition of Stonesoft, the company where she had been country manager since 2004. At Stonesoft, her achievements included overseeing Stonesoft Spain and Portugal becoming one of the company's top three subsidiaries at an international level.  From the beginning of her time on the Intel Security team, she was in charge of running the middle market in Spain and Portugal, along with the rest of southern Europe.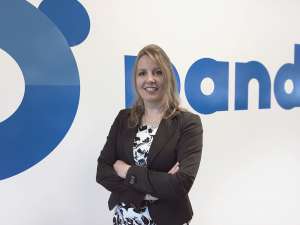 Campos joins Panda Security after having occupied the position of Regional Director Iberia of McAfee for the last three years. She will take on the key account (KA) sales department in over 50 countries, and report directly to Juan Santamaría, the company's CEO. One of her main responsibilities will be to reinforce the sales team for this segment at a global level, and boost Panda's new advanced cybersecurity solutions on the corporate market.
"A professional like María joining the company reinforces Panda's strategy and its definitive commitment to firmly establishing itself in the large companies segment.  Her main contribution will be to coordinate KA sales worldwide, consolidating and strengthening our strategy in that segment," commented Juan Santamaría.
In fact, the corporate business line already represents 75% of the company's total billings, and boats disruptive, cutting edge technology. It includes services like 100% Attestation and Threat Hunting as part of its Panda Adaptive Defense platform.  These services eliminate the risk of incidents from any kind of malware, and discover new malwareless attacks carried out by hackers, and internal and external attackers.
"The chance to be a part of this project, right at the moment when Panda is demonstrating such disruptive, advanced, and distinctive technology, means that this is an attractive challenge with global scope," states Campos.