I have been using Panda Cloud Antivirus since it was launched. When we released the version 1.0 I installed it (the free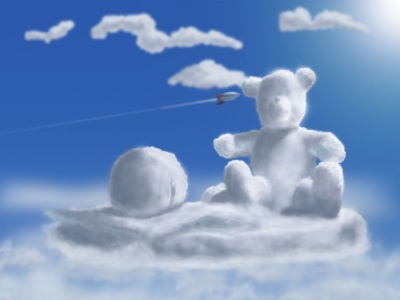 version, not the Pro) and I've had it there since then. My wife's computer also have it, and she loves it, mainly because she doesn't realize that it is installed 🙂
New versions have come since then, fixing issues, improving things, etc. As we have always said, we wanted to make your antivirus, so that means that we have been talking to you, and more importantly, listening to you. Today we are launching a new version, Panda Cloud Antivirus 1.3. Pedro Bustamante has written a blog post explaining all the new features, etc. here, this is just the ones I personally like the most:
No more nagging advertising. After listening to many of you we have decided to turn off the nagging advertising popups prompting to upgrade to Pro Edition. If you want to support Panda Cloud Antivirus and wish to get the Pro Edition, you can do so from here, but we won't bug you anymore from the popups.
Unified Recycle Bin and Quarantine. Previously the Recycle Bin handled suspicious detections and the Quarantine handled deleted malware detections. This has been unified into a new Recycle Bin for ease of management. This is included in both Free and Pro Editions.
Malicious Web & URL Filtering. This feature blocks websites that push malware, exploits and drive-by downloads. It is available both in Free and in Pro Editions and is installed by the toolbar. Unlike similar solutions, this web filtering works at a low level so it works under all browsers: Internet Explorer, Firefox, Chrome, Safari, etc. For those of you that didn't install the toolbar but would like to install the Web & URL Filtering, you can download it from here and install it manually.
As I said, the full list of new features as well as some frequently asked questions can be found in Pedro's blog post. And if you just want to download it, you can do ti from here: http://www.cloudantivirus.com