July 4 sees the Spanish premiere of the new Nacho Vigalondo film, Open Windows, starring Elijah Wood and Sasha Grey.
Panda Security is the exclusive sponsor of this cybercrime thriller, with a plot that graphically highlights the importance of safeguarding your privacy on the Internet and protecting yourself from cyber-criminals.
We wanted to find out more and get to know the stars of this film, so we spoke to Sasha Grey to discover more about her relation with technology and what it was like working with the Spanish film director.
Interview with Sasha Grey, leading actress in 'Open Windows'
Panda Security: What was it like working with Nacho Vigalondo?
Sasha Grey: I couldn't just boil it down to one cute adjective because that would downplay the complexity of this madman! Nacho is larger than life, his passion for cinema and music is constantly erupting and that translates onto the screen, and yet somehow he managed to be present and focused with me and the other cast, I love that he can stay true to himself and give 100% to his cast and crew.
P. S.: The storyline of Open Windows is delivered through the screens of different devices. What does this innovative method of telling the story offer?
S.G.: Nacho could probably answer this question better as it's his story. What I personally see is a reflection of the chaotic world we exist in, where most of our daily lives are driven by an influx of constant streaming information. Using the windows as a story telling device further propels people into this chaotic state of mind.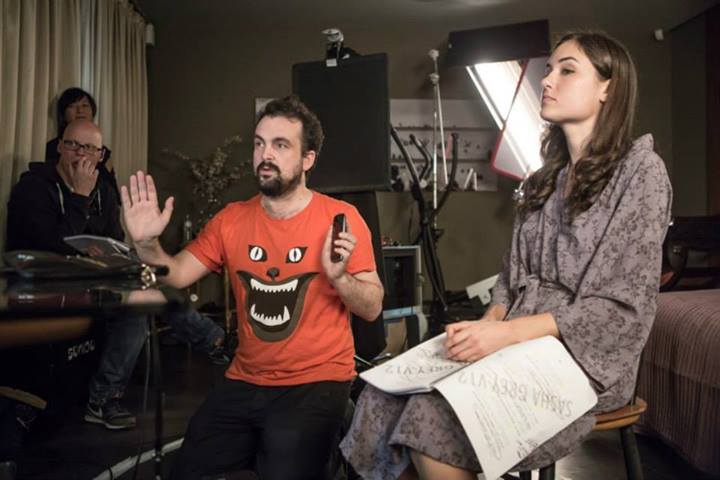 P.S.: Has making this film made you more aware of the risks people face when they open their whole lives to others on social networks?
S.G.: I think everyone on the film was already hyperaware; the collective experiences and the process of shooting the film made us that much more in tune.
P.S.: Do you think that social networks are an important part of your work?
S.G.: Most definitely! It's how I communicate with my audience, and how I started my career, thanks Myspace!
P.S.: After playing 'Jill', are you more concerned about your privacy?
S.G.: I think I always have been!
P.S.: Albeit not as extreme as in the film, have you ever had a cyber-stalker, or fan that has harassed you on social networks?
S.G.: Yes, I have.
P.S.: What are your IT skills like? Do you use an antivirus?
S.G.: I used to program my flash website years ago, but the truth is I just don't have time anymore, I kind of miss the excitement, thrill, and angst that goes along with it! Of course I use an antivirus, but it wouldn't be smart to dish the details, so I'll just say GO TEAM PANDA! Jajajaja.