On Friday, May 12, a ransomware known as WannaCry spread to every corner of the globe. As of now, there are still many questions left unanswered, but the how of the attack is now well known by cybersecurity experts.
For those who want to know more about how WannaCry developed, we've put together an infographic detailing the various stages of the attack, or the "cyber kill chain".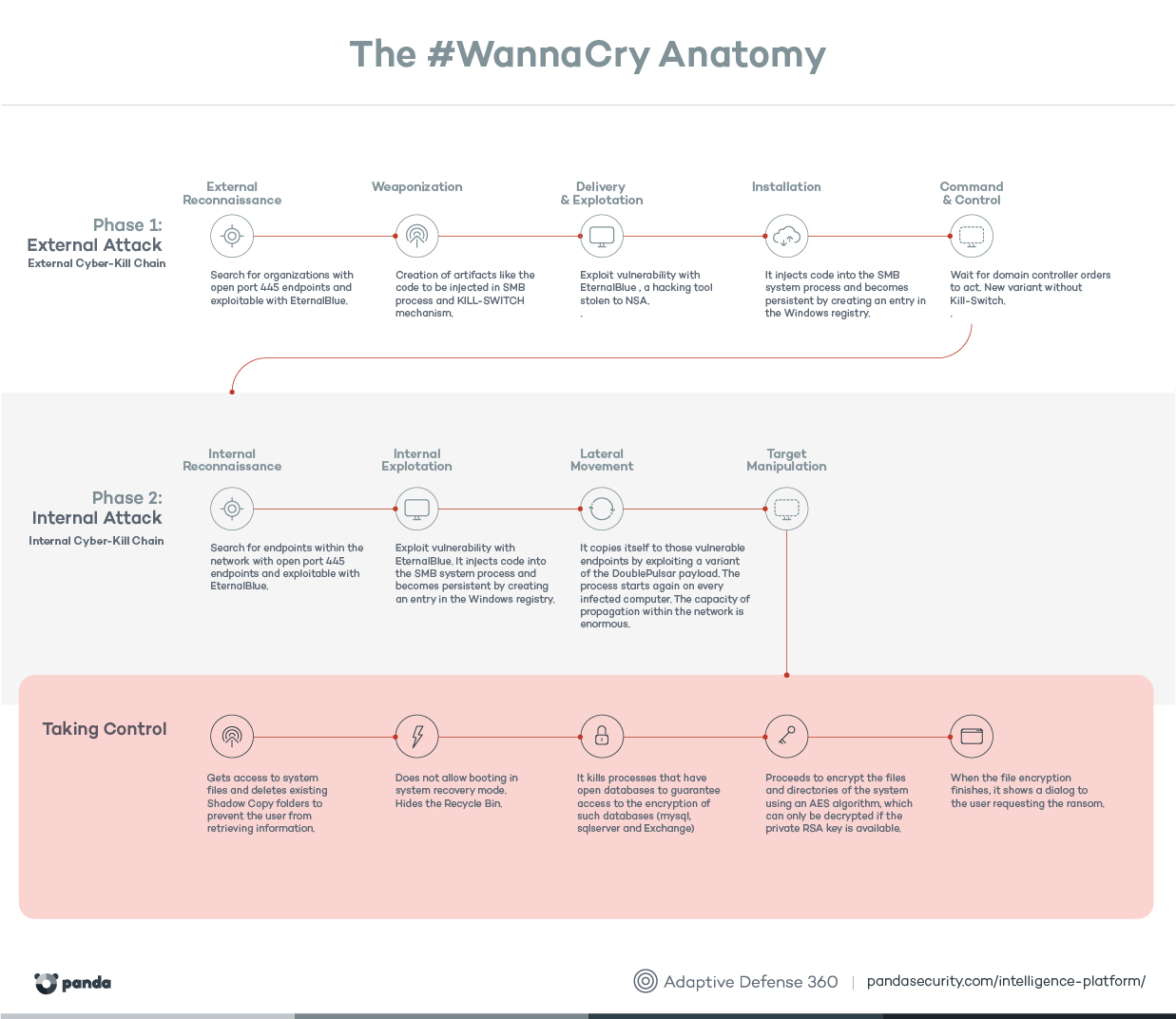 The advanced protection of Adaptive Defense with its new model of protection, continuous monitorization and classification, proved to be an effective weapon against WannaCry, protecting all clients who had its lock mode activated on their computers. Despìte the ubiquity of the attack, for clients whose IT infrastructure was completely protected by Adaptive Defense there was not a single case of infection.