Fernanda Romero, a Mexican actress, was arrested this week for marriage fraud amid allegations.
She paid an American man to help her become a U.S. citizen. Whether this is true or not, the bad guys have taken advantage of this and started spreading the rogueware SecurityMasterAV .
Some of the keywords that can lead you to malicious websites are the following:
fernanda romero actress
fernanda romero 2010
fernanda romero imdb
fernanda romero arrested
fernanda romero drag me to hell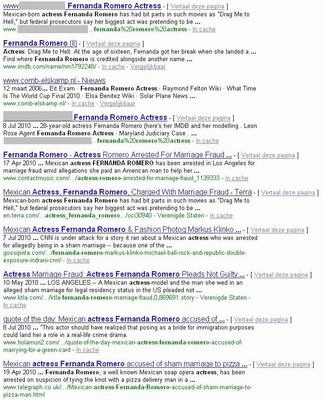 If you follow the link of any of the malicious results, you'll be redirected to websites like www1.check <blocked>.co.cc or www1.cover<blocked>.co.cc from which a file called PACKUPDATE107_195.EXE is downloaded and which is detected as Adware/SecurityMasterAV.
The websites displayed have nothing to do with the search carried out. Instead of it, an image that seems to be My Computer is displayed with an alert message of infection after having scanned the system: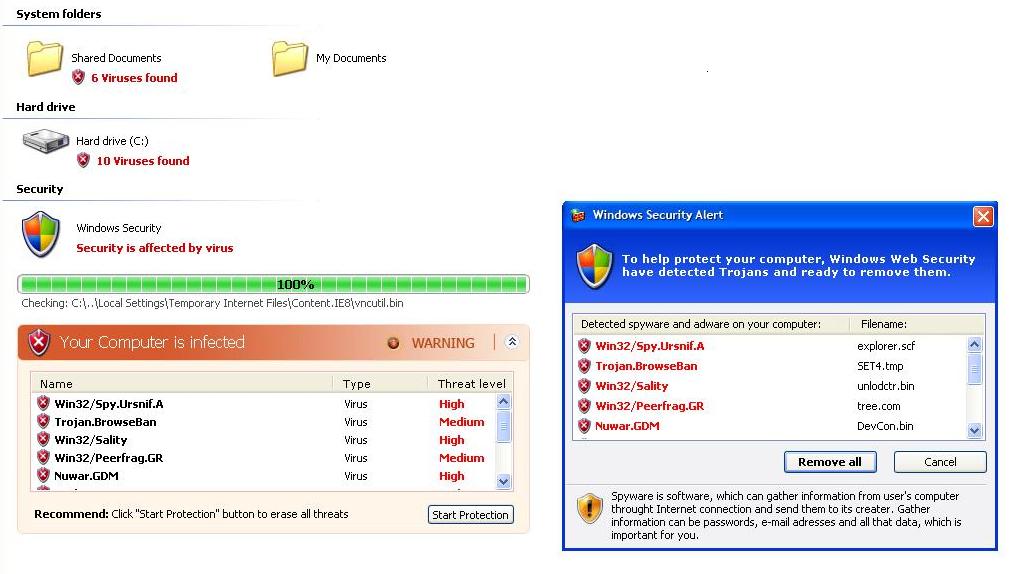 Fake scan message Windows XP theme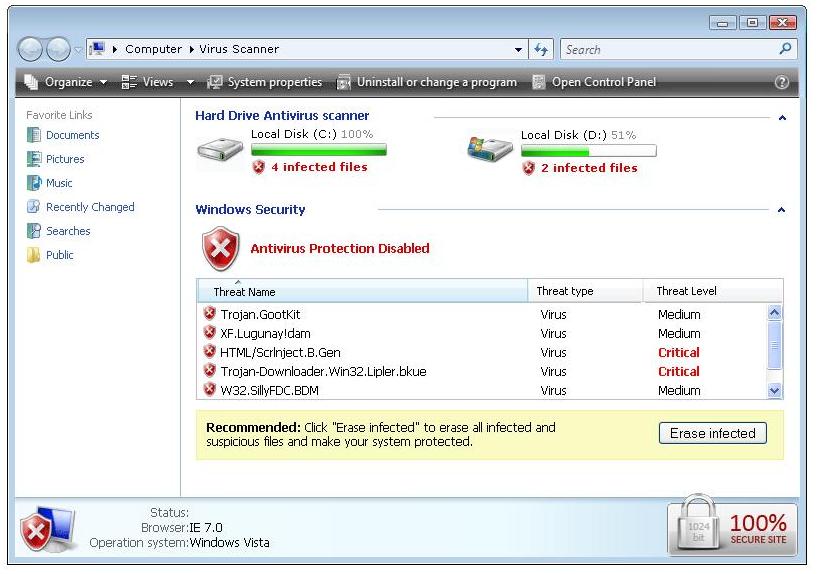 Fake scan message Windows 7 theme