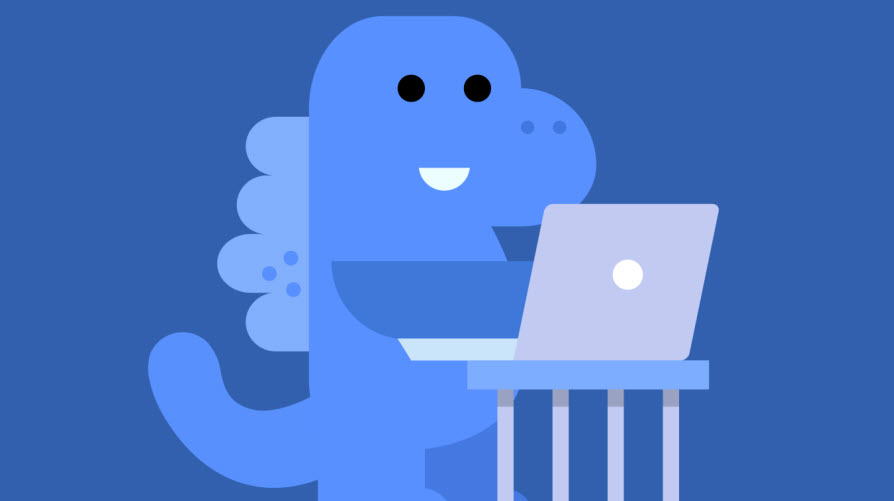 As Facebook is always changing, keeping your profile private and secure is a complicated and time consuming task. The social network therefore, aware that this could put many users off sharing their news with contacts, has developed a new tool to simplify the job.
With this new feature, a friendly blue dinosaur helps you to quickly and simply check which of your contacts can see your latest posts.
To access it you have to click the padlock symbol in the top right of the screen and select "Privacy checkup"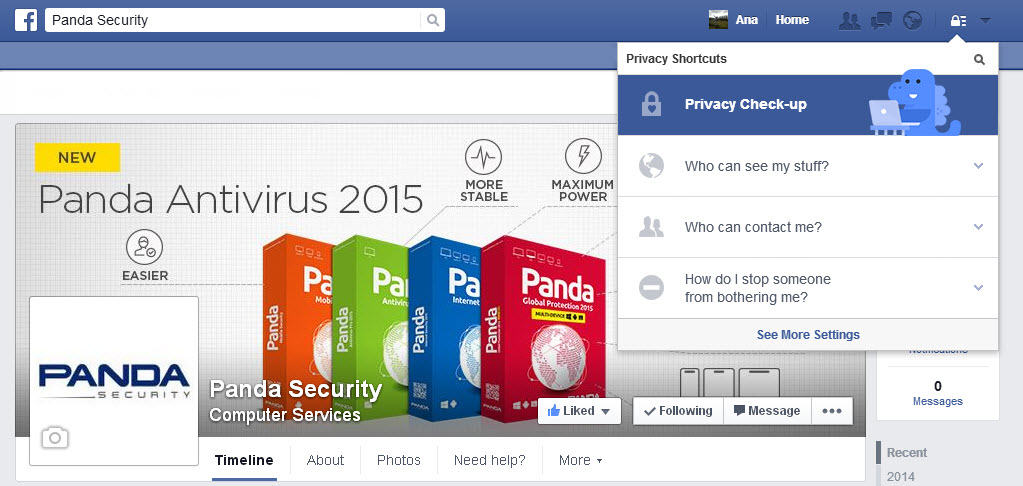 A dialog box then opens with three simple steps.
How to configure privacy settings in Facebook
The first option lets you control who can see your posts when you update your status from the news section or from the wall. As well as telling you the current settings, you can also change them to suit your preferences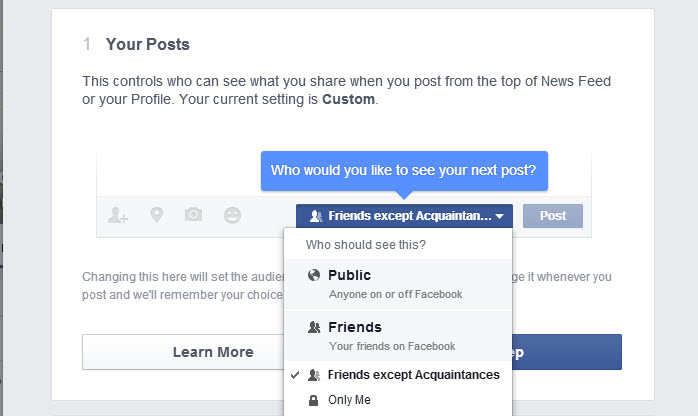 The next step displays a list of all the applications that can access your profile and information. Here you can also prevent this access if you no longer use the application in question. What's more you can see which of your contacts can see posts that the applications publish ​​in your name.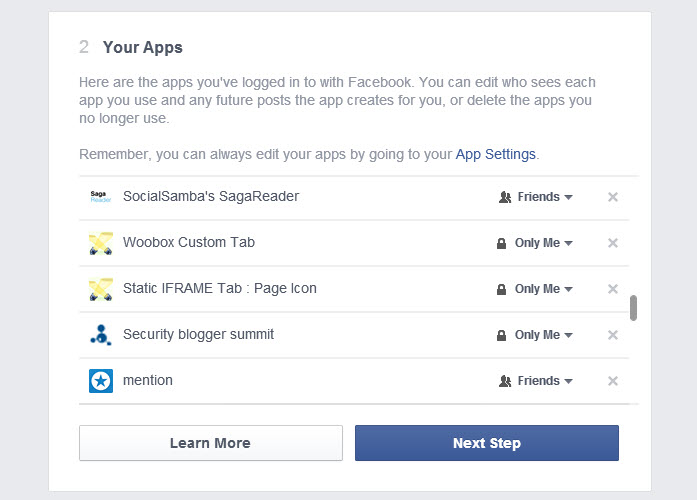 Finally, Facebook helps you check which personal information you're sharing on your profile: your job, school and college background, where you live … you can add or delete data and restrict access to it.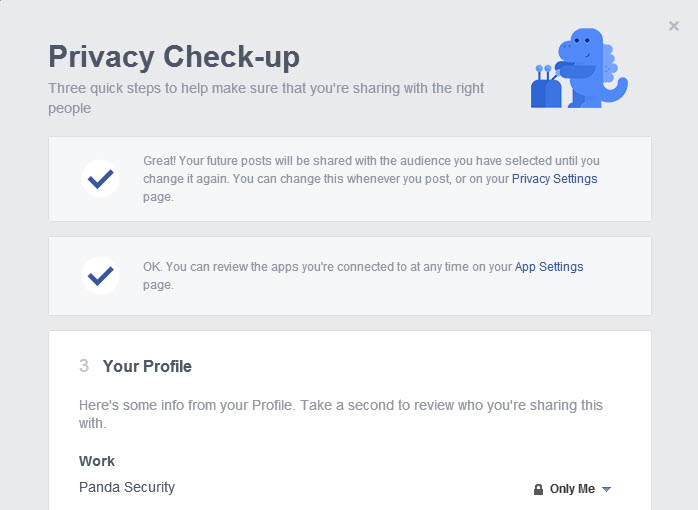 Although none of these settings prevent Facebook from using your personal information for advertising, it can help you know which contacts can see which posts.
At present this help feature does not include settings for albums or photos as a profile or homepage, which you will have to check directly.
If after meeting Facebook's new dinosaur you still have questions about the privacy settings of your profile, you can always check our guide.
More | Facebook Privacy Guide