In January 2020, the Coronavirus outbreak started to garner international headlines. On March 11, 2020, the World Health Organization declared COVID-19 a worldwide pandemic. That week, life around the world changed. Bustling streets became empty, hospital beds overflowed, and businesses were faced with the impossible decision of whether or not to close their doors, in some cases, for good.
An increase in cyber attacks is common in a time of crisis. In 2008, the worldwide economic crisis led to cyber attacks as company capital decreased and citizens became an easy target. Cybercriminals prey on societal vulnerabilities, and COVID-19 is no exception. The landscape of cybersecurity attacks in 2020 has followed suit to its economic recession predecessor.
Even in its early stages, we can see the effect of COVID-19 on individuals, businesses, and the entire world with these revealing 2020 cybersecurity statistics.
Key Takeaways:
COVID-19 can already be classified as the largest-ever cybersecurity threat.
Cyber attacks were most prevalent in the healthcare and financial industries. 
Email phishing attacks were the most common source of data breaches while working from home.
Amongst the heightened security threats, organizational cybersecurity budgets are still expected to decrease in 2021.
Table of Contents:
Data Breach Statistics by Industry
Cybercriminals are running rampant across susceptible industries in the wake of COVID-19, but not all are equally impacted. Healthcare and financial services faced the most security challenges in 2020 due to their vulnerability in the worldwide crisis.
Not to say other industries aren't impacted, though. Cyber attacks have ranged from local government to small business across the world since January.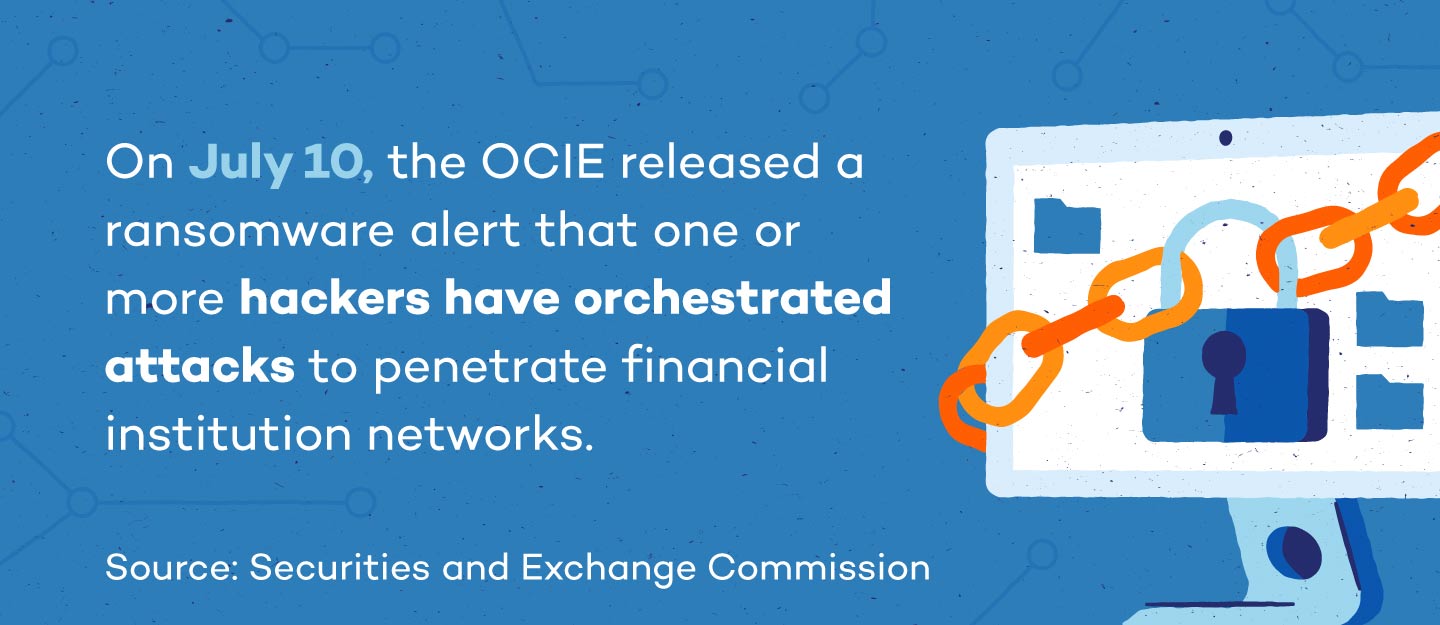 Remote Work and Data Breaches
As organizations around the world scramble to adapt to a strictly remote workforce, the widespread increase of data breaches has been omni-present. DevelopIntelligence Information Security trainer Frank S. Rietta explains, "The biggest challenge for many organizations, which should not have been a challenge, is how to work with a 70-90% remote workforce. The technology to allow teams to work securely from home has existed for years, but there has been slow adoption due to organizational inertia and the overreliance on network security rather than cloud-based environments. This is a structural and not a technological challenge."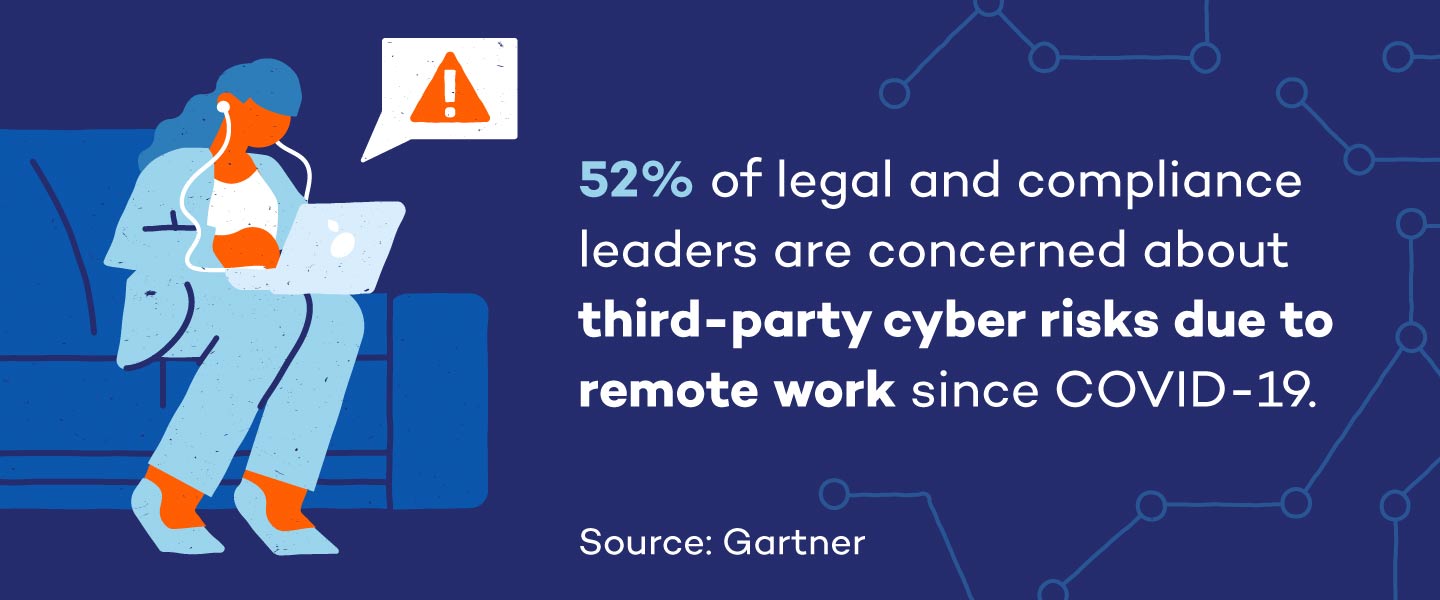 Coronavirus-Related Cyberthreats
Cyberthreats have exploded in 2020, exploiting the needs and fears of global populations.
"This is social engineering at its worst — and unfortunately, it's more likely to work in these uncertain times. People haven't become more gullible in the past six months; they've become used to big changes in small messages. When the next news headlines could be a matter of safety or sickness, it's much easier to believe information that appears right in your inbox." explains Cindy Murphy, President of Digital Forensics at Tetra Defense.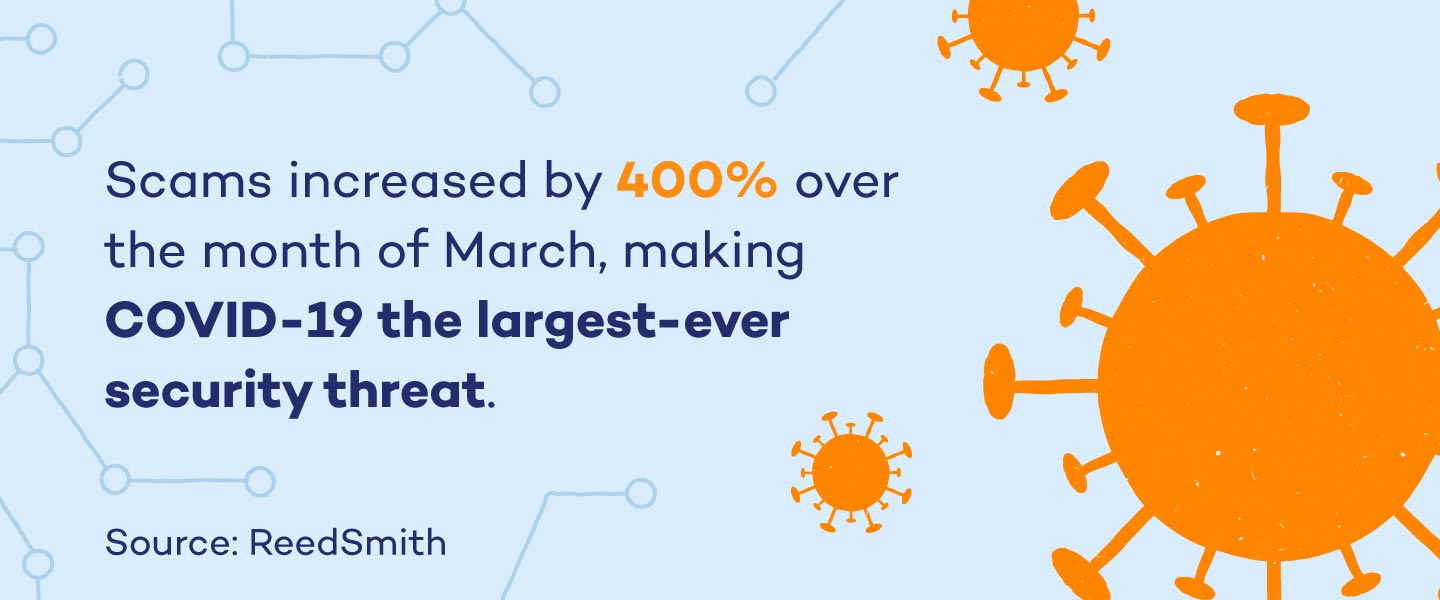 Cybersecurity Spend During Coronavirus
Whilst companies and governments are being hit hardest by threat agents, expected budgets have not shown any signs of combatting the attacks. Additionally, it's become commonplace for those who have been impacted by lost wages to have been presented with at least one COVID-19-related scam in some capacity.

Cyber Attack Statistics by Country
The timeline of cyberattacks has ranged from North America to the Asia-Pacific. Cybersecurity risks seemed to follow with the virus, as countries in East Asia saw the initial spikes in attacks prior to their Western counterparts.


These COVID-19 cybersecurity statistics lend a looking glass into what the future of computer trends might be like. Services may switch to more cloud-based softwares with user intent at the forefront of design. Time will tell what the next-gen of technology will hold for individuals, governments, and organizations—and the best bet is to stay vigilant and implement a cross-platform antivirus program.