We've received quite a lot of reports lately from people who have managed to install Panda Cloud Antivirus Beta2 under Windows 7 based on a post from the DownloadSquad.
Basically the method used to install Cloud Antivirus Beta2 under Windows 7 consists of uncompressing the CloudAntivirus.exe installer file using WinRAR, 7-zip or any other capable un-compressor and setting the compatibility mode of the SETUP.EXE to Vista.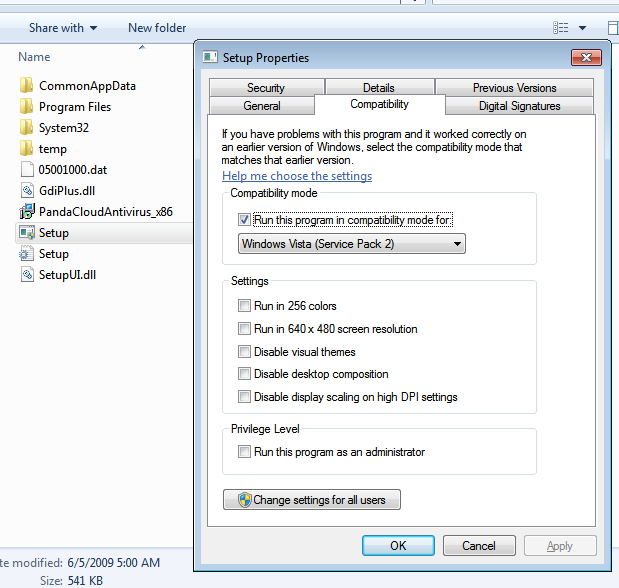 You may then run the installer by double-clicking on SETUP.EXE and this will install Cloud Antivirus Beta2 happily on a Windows 7 system.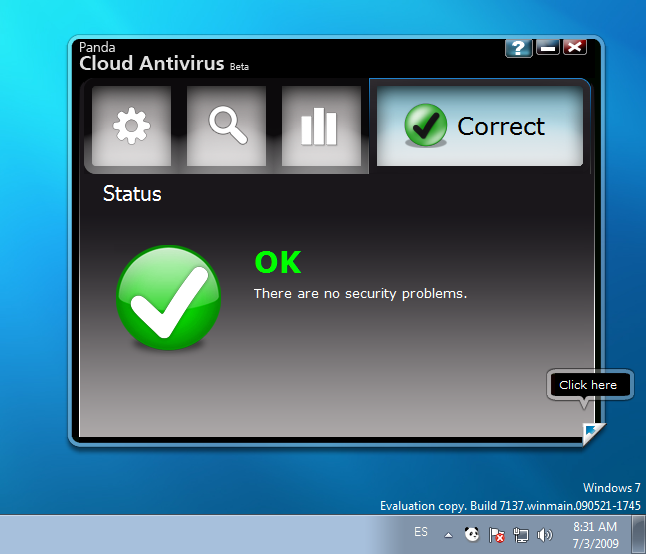 During some quick testing both the on-access and the on-demand scanner seem to work normally.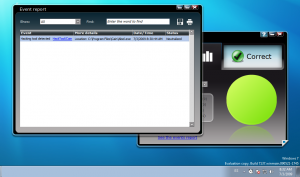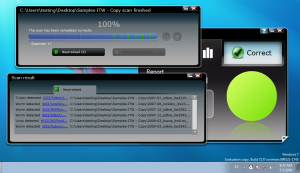 However please be advised that Cloud Antivirus Beta2 has not yet been certified by our QA team and therefore is not fully Windows 7 compatible. We're still working on Beta3 which will be fully compatible on both 32 and 64 bits Windows 7.