We want to warn you of a new BlackHat SEO attack that we have detected and that aims at distributing rogueware.
Be careful when you search for information about Chelsea Clinton, the daughter of President Bill Clinton, who has been in the news recently due to her recent wedding, as you can fall into the cybercrooks' trap.
These are some of the malicious results: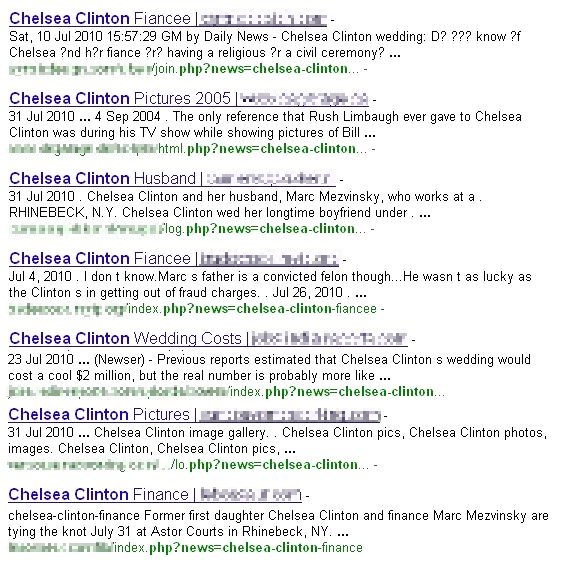 If you click on any of these links, you will be redirected to a website which has the appearance of Windows Explorer indicating that malware has been detected in your computer and offering you a solution to disinfect it: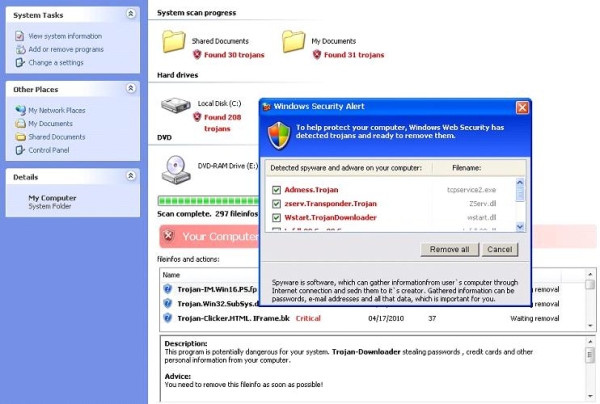 If you click on "Remove all", you will be downloading to the computer the fake antivirus program detected as SecurityTool.