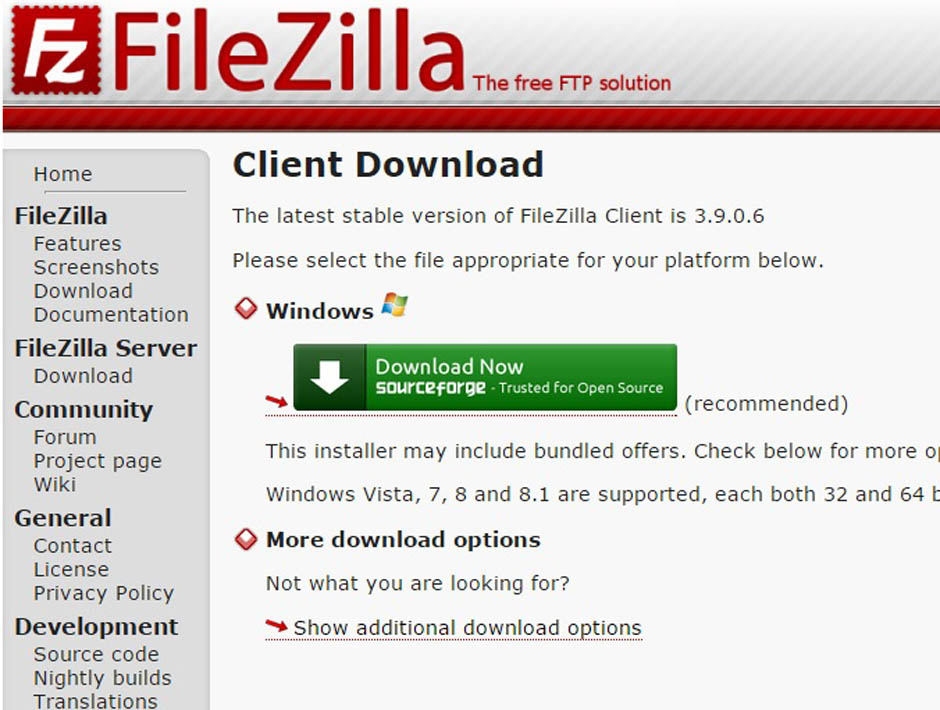 Anyone who has a website will be familiar with the term FTP (File Transfer Protocol), a protocol for transferring files over the Internet. When designing a website, you will have to use this quick method for storing the files that you want users to see (pages, pictures, documents, etc.) on a server.
There are also various types of programs for transporting data: these are called FTP clients, which connect your computer to the machine on which the information will be stored. One of the most widely-used is FileZilla, open and free software used by amateurs to professional web developers.
The first program, developed by Tim Kosse, was launched in 2001. Now it can be run on the most common operating systems (Windows, Linux and Mac OS X).
If you use this tool regularly, be on the lookout: malware has been detected in some versions (Filezilla v3.5.3 and Filezilla v3.7.3). The false application is installed in exactly the same way as the official version; it simulates the wizard interface perfectly and runs without any hitches.
The functioning of programs like FileZilla is simple: they allow web files to be arranged as if they were just another directory on your computer. In fact, you are managing a space in the memory of another computer (or several, if you work with various servers). You can save the data in different folders and arrange them as you please.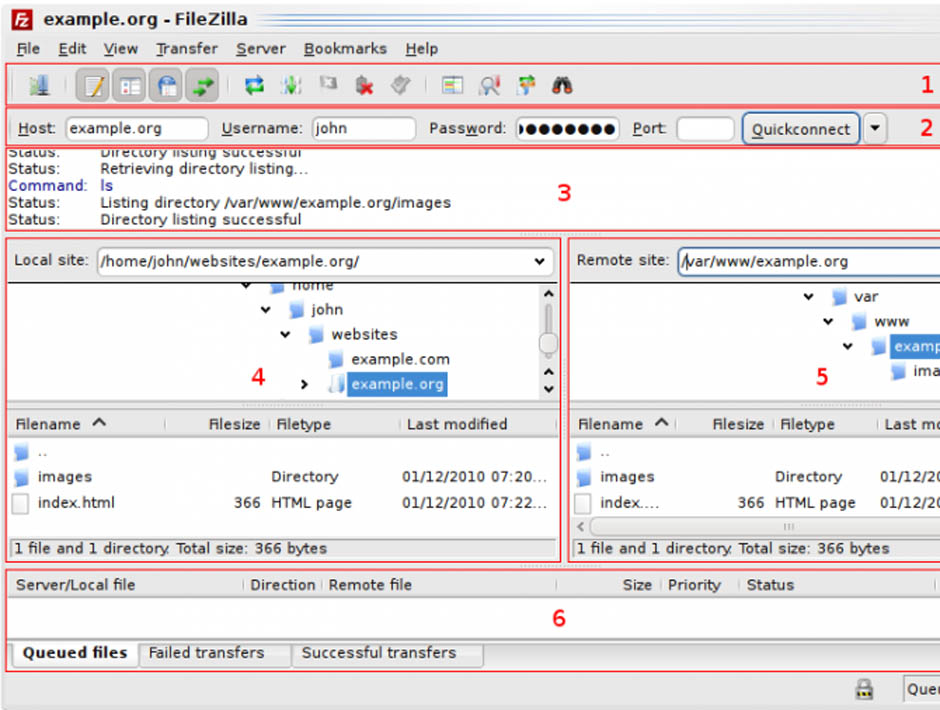 As you add more documents, they are transferred to this hard drive, which could be located in another country. This is where the activity of the malicious software comes in, which acts like a Trojan. It identifies each connection you establish with your server and communicates with another computer to which it sends the address where the information is housed and your FTP account login credentials.
Some addresses have been detected to which the malware transfers the stolen data, both with a Russian domain. These are 'aliserv2013.ru' and 'go-upload.ru', created in the domain register Naunet.ru, associated to fraudulent activity such as spamming. This platform hides its customers' details and ignores demands to suspend its illegal domains.
Although this fraudulent version seems to work like the secure programs, certain characteristics give it away.
The main difference lies in the information in the About window in the program's menu.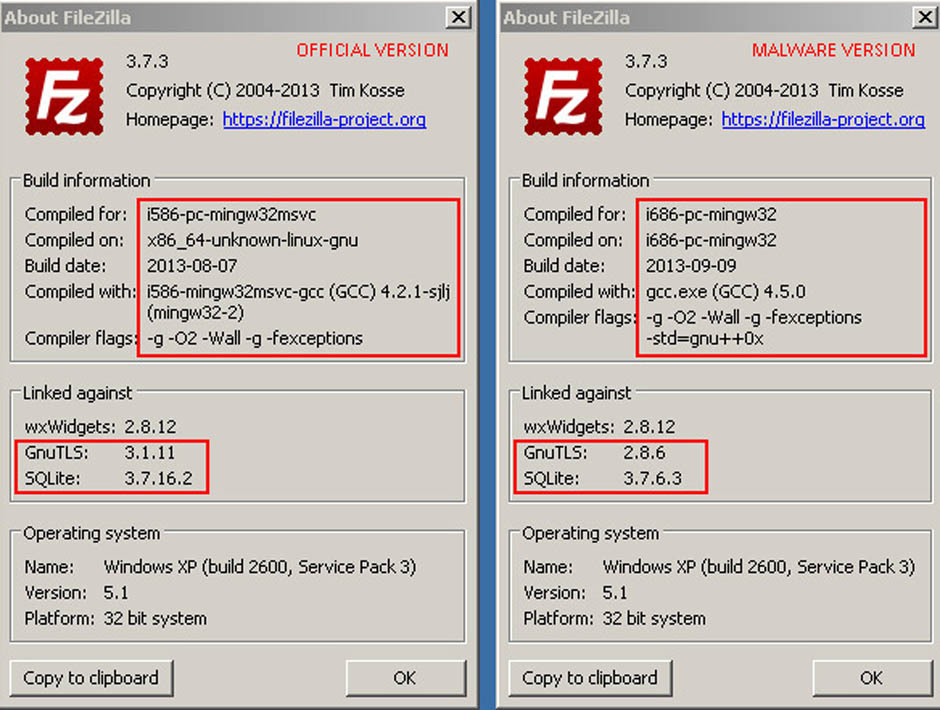 In this section you will find different references in the 'Linked against' option. In the malformed software, the versions of GnuTLS and SQLite are earlier versions than in the official program. In addition, you will find that the program does not allow you to update them.
GnuTLS (GNU Transport layer Security Library) and SQLite are two systems that guarantee that an application uses a secure transport layer (encrypted) to send data. These two systems are also open and free.
By using an outdated version of these programs, you risk a cybercriminal being able to monitor the login credentials used by FileZilla and decrypt the supposedly secure connections established.
Another difference with the flaw-free version is the presence of two additional libraries (ibgcc_s_dw2-1.dll and libstdc++-6.dll), although these do not seem to have any malicious effects.
Just follow these clues in order to check if the version you have installed is a spoof or the official program. In any case, make sure that you only download freeware like FileZilla from a website that offers security guarantees.