Who hasn't checked their Facebook page from work? In addition to a distraction, it has been proved that this practice is also a risk to the security of the company. A researcher has hacked the platform using a simple Microsoft Word text document.
Mohamed Ramadan is an Egyptian hacker who discovered a bug in Facebook last July that is very dangerous for user security but that had simply gone by unnoticed; it could be hacked with a simple Word document.
It was not discovered by chance; for some time, Ramadan had been looking for possible vulnerabilities to demonstrate his potential as an ethical hacker and he had already done so by finding bugs in the Facebook apps for Android, iOS and Windows. The time had come to go one better and try with the company's websites and servers.
He knew that this was a significant challenge; not only is it one of the technologies that have implemented the most security measures, but for years many security experts have been reporting and patching new holes. The company had even claimed that all of the holes in its servers had been patched. But it was wrong.
After thoroughly researching the topic, the hacker discovered the website Careers at Facebook, where anyone can look for work in the company and upload their CV. So, he decided to give it a go. To start checking (and find out if the platform was secure), he tried uploading a file where CVs are usually uploaded and he noticed that only .pdf or .docx files were admitted.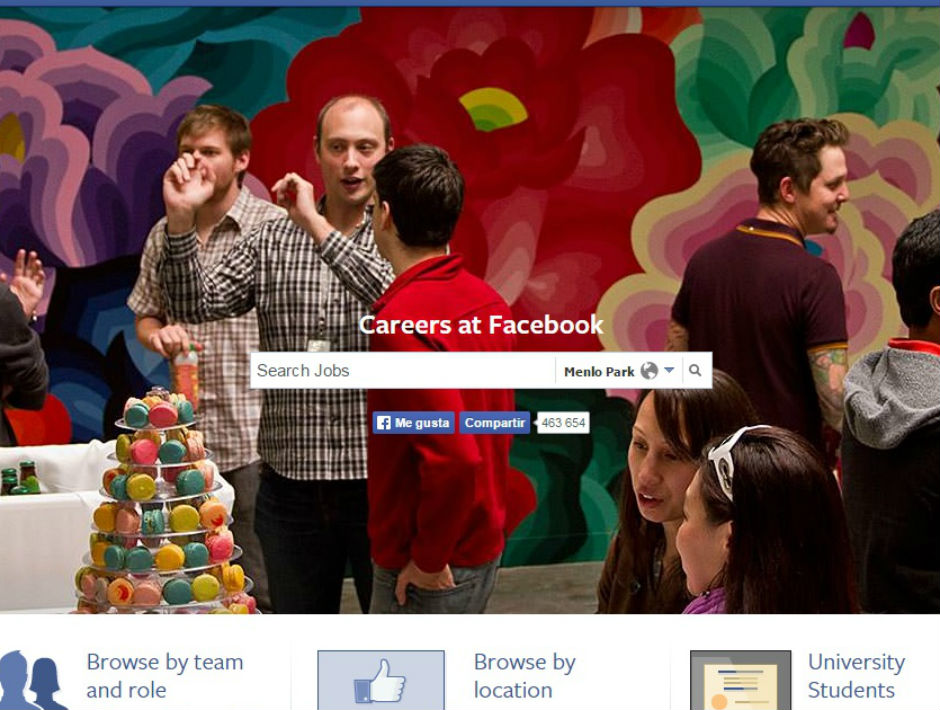 Docx files are compressed files and the data they contain can be modified if they are decompressed. So Ramadan took a .docx file and decompressed it (using the 7-zip program) in order to access its code and modify it. More specifically, he changed a line of code to command this Word document to communicate with a twin file hosted on his computer wherever it was.
Despite his good idea, Ramadan was aware that it could fail. It was probable that even if the modified document were sent to the server, the file would not be able to communicate with the twin file on his computer.
So before uploading the modified Word document to the Facebook server, he checked if it were possible to get a result from uploading this document to any other server (more specifically, to one he programmed for the purpose). The result was as expected; a few minutes after performing the test, the external server that he had just created tried to communicate with his computer, so Facebook's would too, and it did.
"I forced Facebook's servers to connect to my computer using a simple Word document," says Ramadan on his page.
With this trick Mohamed Ramadan was able to contact the data belonging to anyone who had uploaded their CV to the Facebook platform, and also their profiles on the social network and the computers that these people normally use.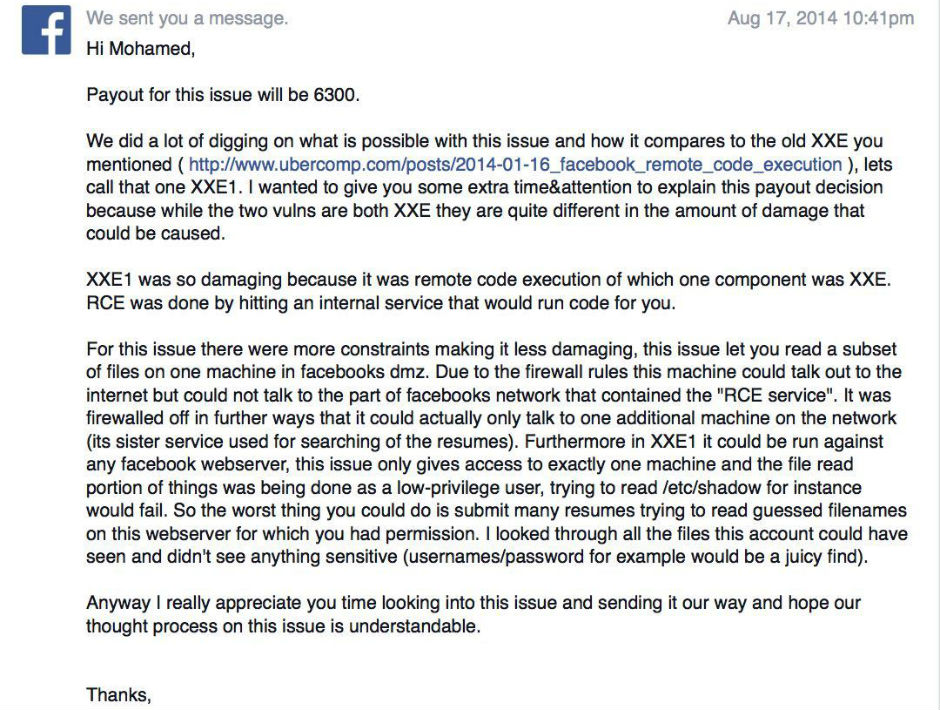 Therefore, any company's data could be compromised if its employees use Facebook at work from the company's computers. In this case the page that had the problem was Careers at Facebook and fortunately, it was Ramadan who detected it. However, the vulnerability on this server could have affected many others, according to the expert.
Although the bug has been fixed – and Ramadan has collected a reward of $6300 – its existence shows that compromising Facebook accounts is easier than it seems.